According to a recent research, the worldwide average internet usage on mobile phones is more than the Desktop internet usage in October 2016. Since the introduction of Internet on mobile phones, this is the first time something like this has happened.
Smartphone's dominance in the internet world isn't shocking because Internet is now becoming more Mobile oriented as more and more users are accessing internet on hand-held devices.
Data usage over smartphones is 51.3% worldwide, whereas, Desktop usage accounts only for 48.7%.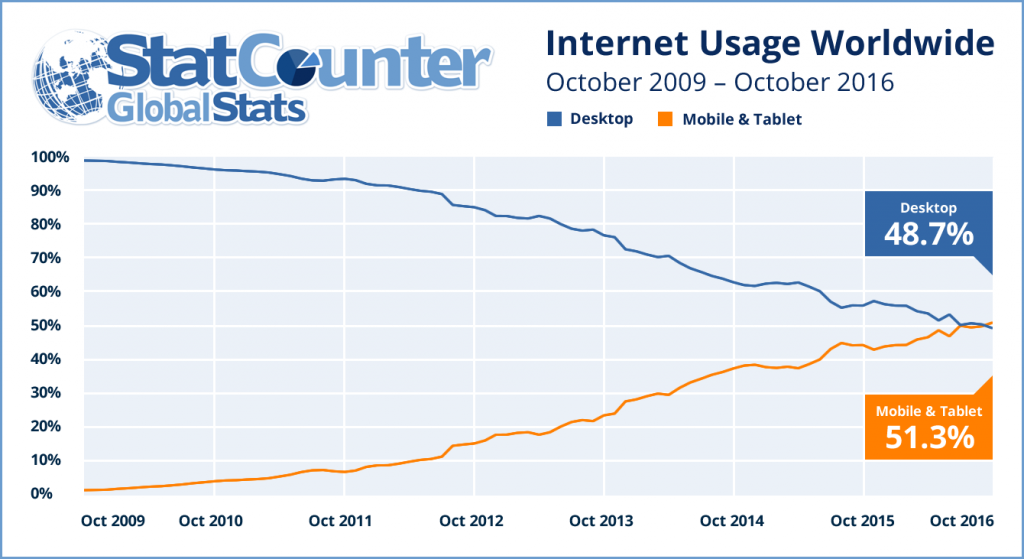 However, data collected from UK and US users speaks something else.
There are 58% desktop internet users while 42% of the Internet is being accessed over smartphones.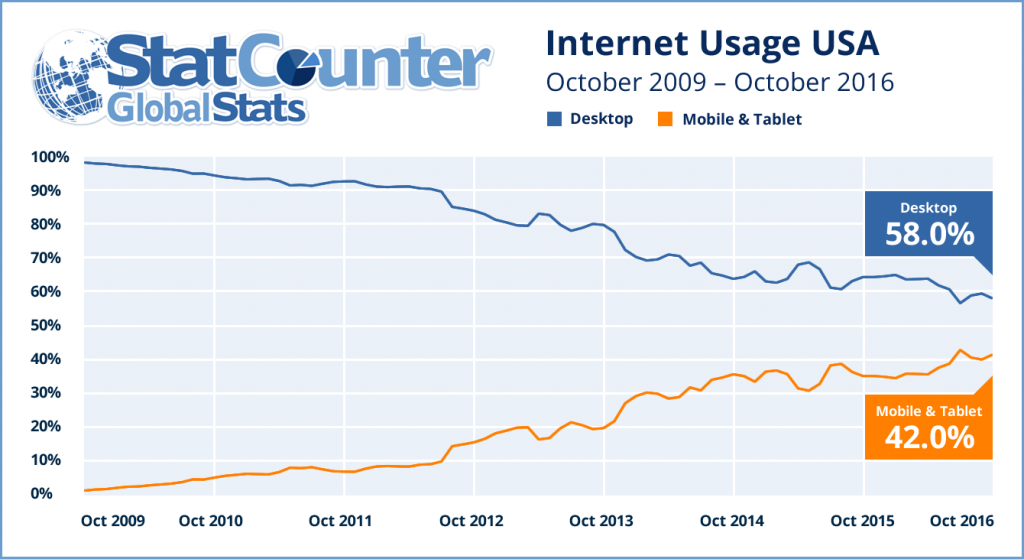 In United Kingdom, the story is the same as in US. Internet access is 44.4% over smartphones while the rest 55.6% users access it over Desktops.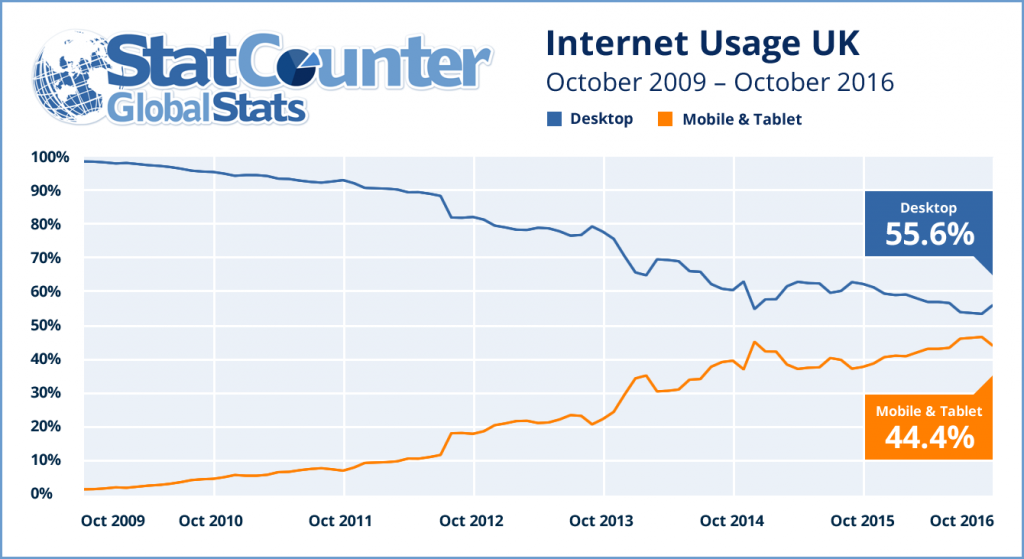 According to the study, western countries are more inclined towards using desktop for Internet access, however, smartphones are dominating the Internet Industry in many Asian countries. For example:
75% of the internet usage is from smartphones in India.

76% Japanese also access internet through their phones.

Internet access over smartphones is 56% of the total internet usage in China.
Since Desktop is still the most favourable medium of Internet access in matured countries and the smartphones are dominating the Internet Industry in developing nations, this is a wake up call for all the small businesses in these developing nations to make their online platforms more mobile oriented for the growth of their business.  
The study may also act as an eye opener for the more established websites as they tend to prioritise the Desktop users more than the smartphone users.
Follow us on Facebook, Twitter and Instagram for more updates. Don't forget to like and share. Do tell us your views in the comment box below.
3 November 2016
Rohan Jaitly