ZTE Axon M has been launched by the Chinese smartphone manufacturer with at a very attractive price considering it comes with dual foldable displays. Yes, you read it right. ZTE Axon M comes with dual displays and while at first, you will think, What's with this smartphone? But the money you unfold the device those dual 5.2-inch HD displays will welcome you with around 6.8 inches of screen space.
What can you do with these double screens? For starters, open two different apps, each on its own display which means that you can play a video on one screen while checking your email, or even lurk on Facebook, on the second. Both displays can be expanded with an app to mirror the same content on a bigger space, which can come pretty handy for gameplay, watching a video or even reading an article.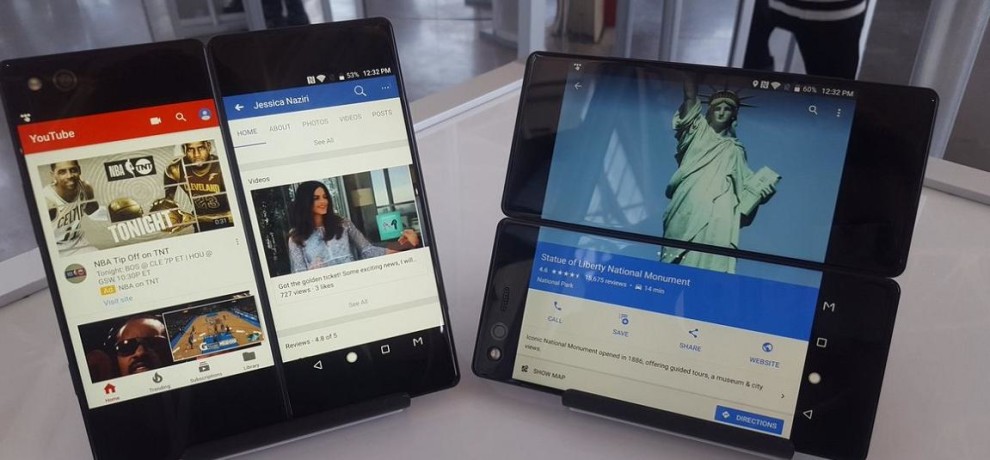 Finally, after folding the ZTE Axon M you can also mirror the content of one display to the other. So, if a user is sitting across from someone, they can both look at the same thing and can both control what's on the display.
That said, We knew that the dual-display smartphones were coming, or rather coming back, but we expected the likes of Samsung, Apple, and LG to come up with a finished product first. But since the ZTE Axon M, all we could do was try and find how practical this device actually is what's more that ZTE Axon M has to offer.
But before that, we would like to mention that ZTE Axon M is the most compelling answer to the challenges posed by iPhone X, Samsung Galaxy Note 8, Google Pixel 2 and even the LG V30, and for the first time, it isn't because ZTE Axon M can offer the same. It's because the device is completely different than anything else we have seen in recent years.
ZTE Axon M Specifications
Dual 5.2-inch (1920 x 1080) TFT LCD displays protected by Corning Gorilla Glass 5 and offering 426 PPI.
2.15 GHz quad-core Qualcomm Snapdragon 821 SoC coupled with Adreno 530 GPU.
4GB RAM and 64GB of internal storage, expandable up to 2TB via microSD.
Android 7.1.2 Nougat out of the box
20 MP rear camera with PDAF, f/1.8 aperture, dual-image stabilization, wide angle lens and dual-LED flash.
The rear-facing sensor can be utilized in front-facing mode
Fingerprint scanner integrated into the power button and Hybrid Dual-SIM connectivity
3,180mAh non-removable battery with Quick Charge 3.0 support
4G VoLTE, Bluetooth 4.2, Wi-Fi 802.11 a/b/g/n/ac, NFC, 3.5 mm headphone jack and USB Type-C port.
ZTE Axon M measures 150.8 x 71.6 x 12.1 mm and weighs 230 g
Other features include Dolby Atmos support and face detection.
ZTE Axon M Price And Availability
For those who were seeking to get their hands on ZTE Axon M at any corner of the world, there is a bad news. ZTE Axon M will only be available in the US, starting next month and will be an AT&T exclusive. Priced at $725 (Rs 47,150), the foldable smartphone could be bought at $27.17 a month for 30 months via AT&T's "Next" payment plan.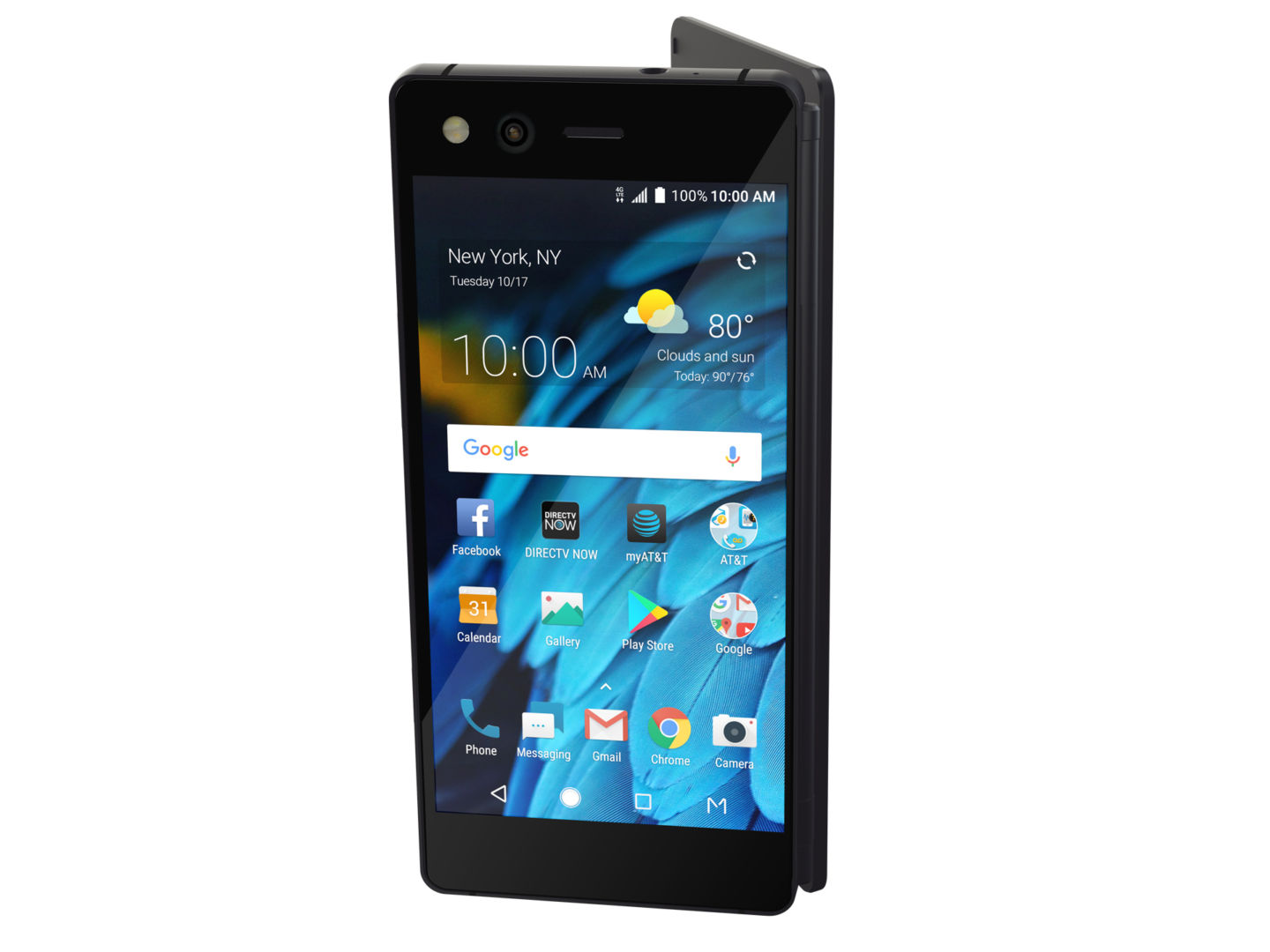 As far as its global launch is confirmed, ZTE Axon M (which only comes in a black color variant) is expected to be rolled out in markets like China, Europe, Japan, and India.
ZTE Axon M Review (First Impressions)
If we look at the specs-sheet, ZTE Axon M comes with some decent hardware but it can't match the performance credentials of iPhone X, Pixel 2, LG V30 or the Nokia 8. However, as far as its multitasking prowess is concerned, ZTE Axon M has a huge edge over its competitors with the dual-displays' practicality. It comes with four different modes to choose from, namely Dual Mode, Extended Mode, Mirror Mode and the Traditional Mode for everyday usage.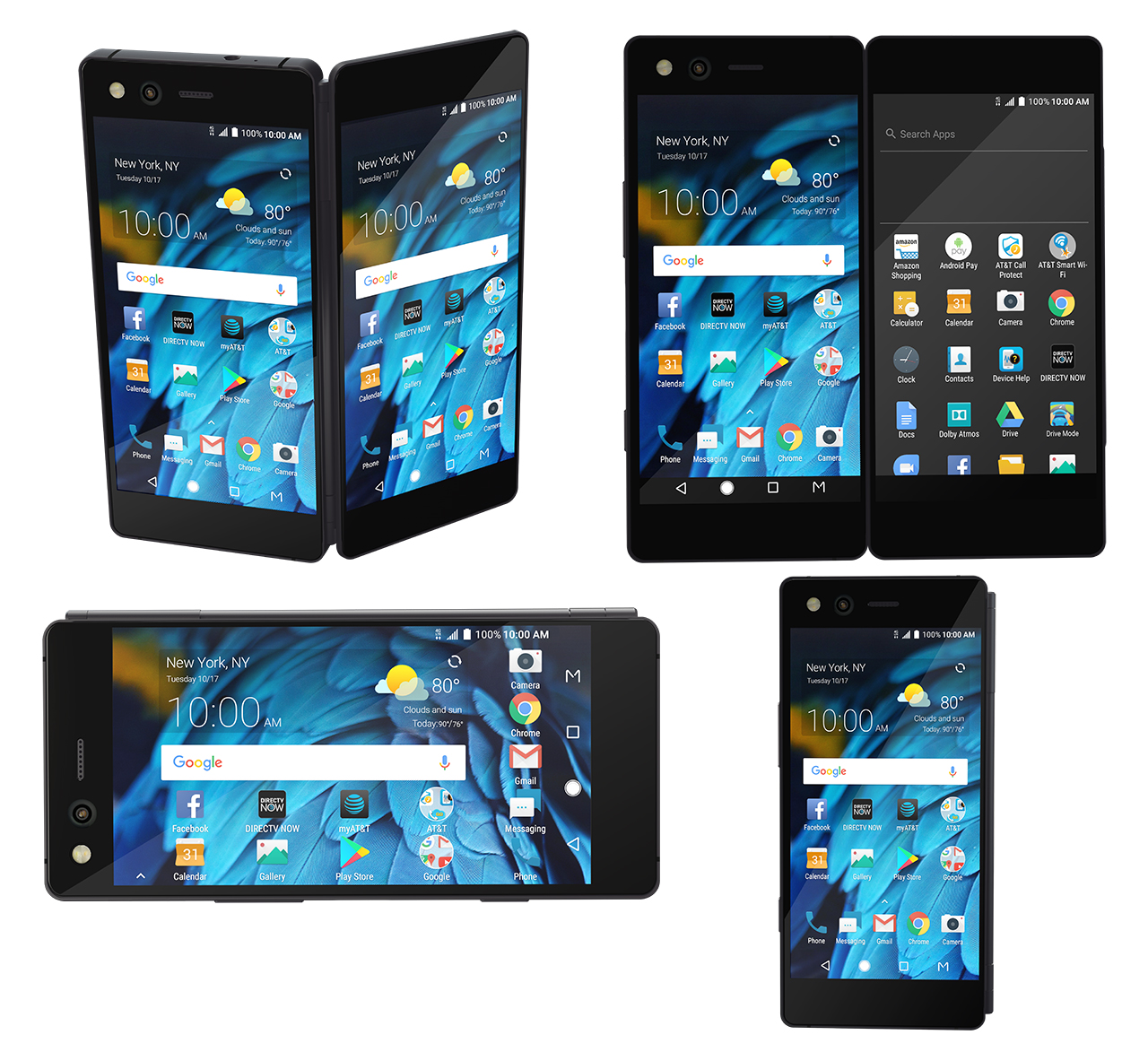 Even the 20MP camera is somewhat of a USP for ZTE Axon M as the same high-quality sensor can be used as a front shooter with the advantage of dual-LED flash.
As a package, ZTE's take on leading flagships seems to be an interesting proposition as it also comes with an attractive price tag.
Follow this space for a detailed review.
Until then, share your views on ZTE Axon M in the comments section below.