India has become the gold mine for every budget smartphone manufacturer and over the years, we have Chinese players like Xiaomi, Oppo, Lenovo, and Vivo rising through the ranks and leaving their Indian counterparts way behind in sales figures.
When International Data Corporation's Quarterly Mobile Phone Tracker report for the last quarter of 2016 was published, it was clear that Indian smartphone manufacturers have scummed to the tough competition, as this was the first time, no home grown maker featured in the top five. On the other hand, Samsung managed to save the top spot, largely due to its range of both premium devices to compete with the likes of iPhone and mid-budget offerings to appeal to the masses (The budget J series smartphones).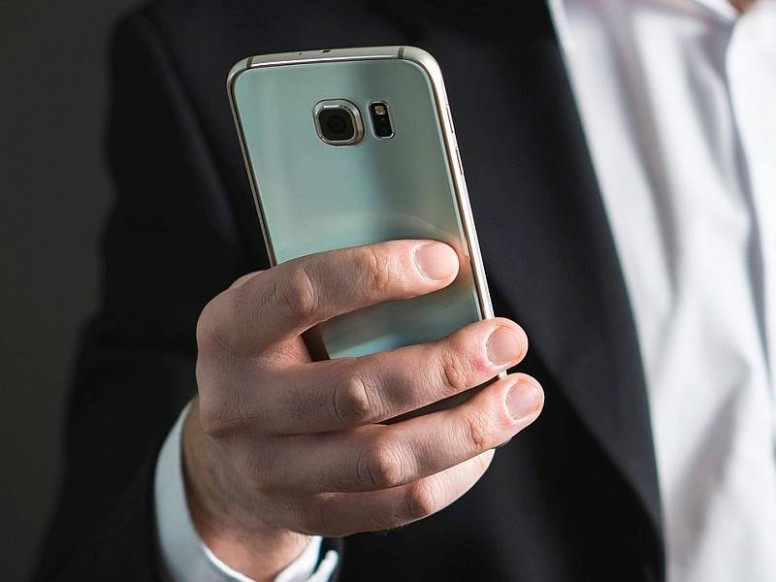 The scenario was same in the first quarter of 2017 and the dominance of Chinese manufacturers continued even in the second quarter.
According to IDC's Q2 2017 report, around 28 million smartphones were shipped to India and the industry registered 3.7 percent quarter-on-quarter growth. And if you are wondering about which company featured in the list of top 5 smartphone brands in India, well for starters, Samsung once again emerged as the top player but the company too faced a decline of 4 percent in its share, thanks to the ever increasing competition from Chinese brands.
Here is the full list of Top 5 Smartphone Brands In India
1. Samsung (24%)
As mentioned earlier, Samsung is still the number one vendor in smartphone industry in India, however, it witnessed a decline of four percent in its market share from 25.1 percent.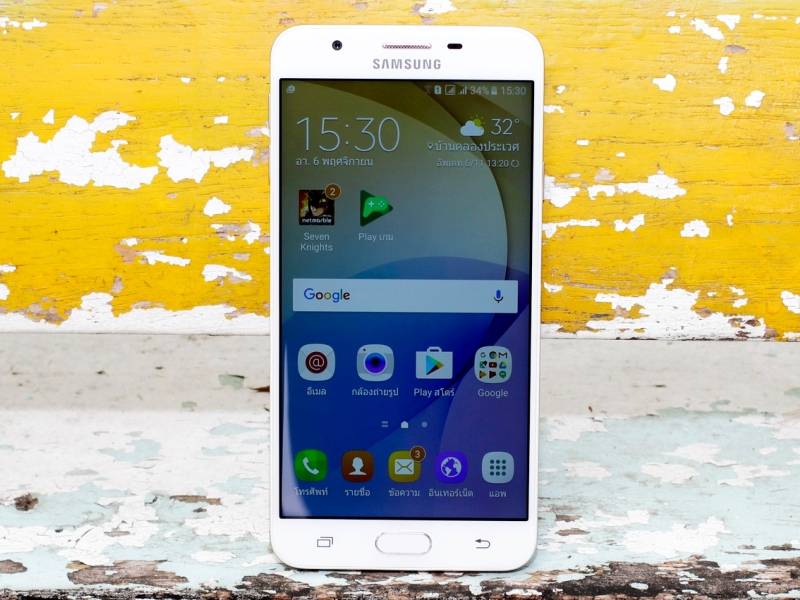 Interestingly, while the South Korean company lost the numero uno position of the world's top smartphone brand to Apple Inc after holding it for five years, in India, it somehow manages to remain at top and is reportedly planning to focus on new launches with innovative features as well as offline sales, to maintain its position and boost market share.
2. Xiaomi (17%)
This Chinese smartphone manufacturer has definitely made an impact in the Indian smartphone industry with its all-rounded offering and rightly so, it witnessed a rise of 25% in quarter-on-quarter growth figures from 13.6% in IDC's list of Top 5 Smartphone Brands In India.
Xiaomi also expanded its offline sales with the opening of Mi homes, Mi authorized stores as well as partnering with the key large format retail stores. The company tripled its offline shipments in Q2, and Xiaomi Redmi Note 4 is now the highest shipped smartphone with over two million smartphone units sold in a single quarter (Q2).
3. Vivo (13%)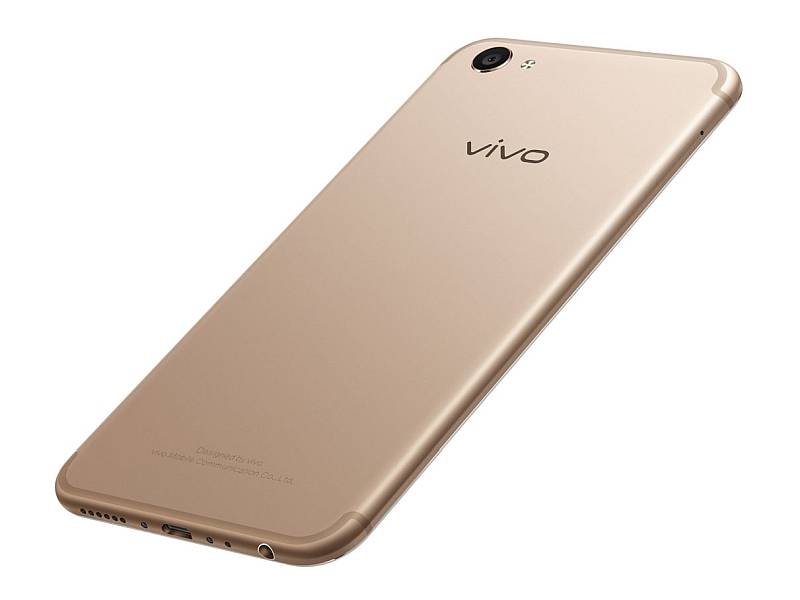 Thanks to above-the-line marketing and promotions, Vivo has managed to report a 26 percent rise quarter-on-quarter growth from 11.50%. In the last two quarters, Vivo has left both Oppo and Lenovo behind to grab the third spot on the list of top 5 smartphones brand in India.
4. Oppo (8%)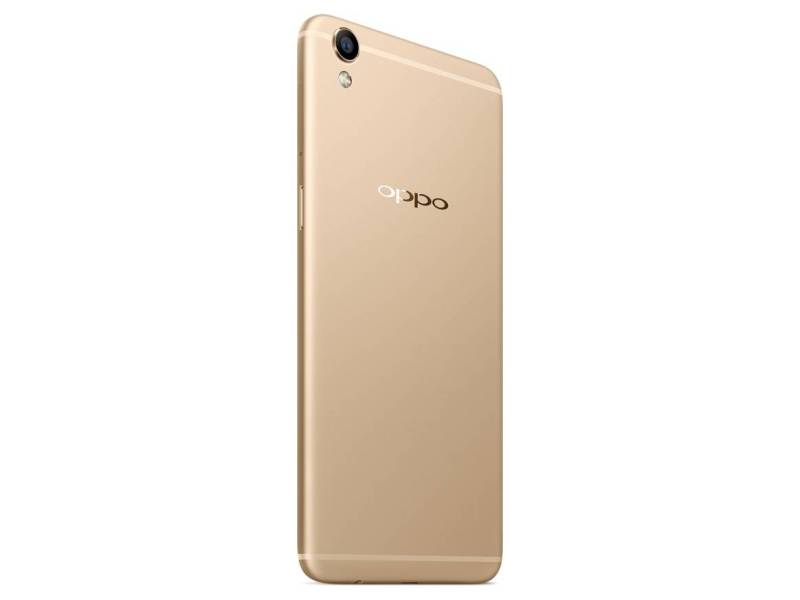 Oppo gained a position to leave behind Lenovo despite witnessing a decline of 13 per cent in shipments on quarter-on-quarter basis. In the second quarter, Oppo lost 11.11% of market share and held 8% of total devices sold in Q2 2017 as compared to the 9% in the previous quarter.
5. Lenovo (7%)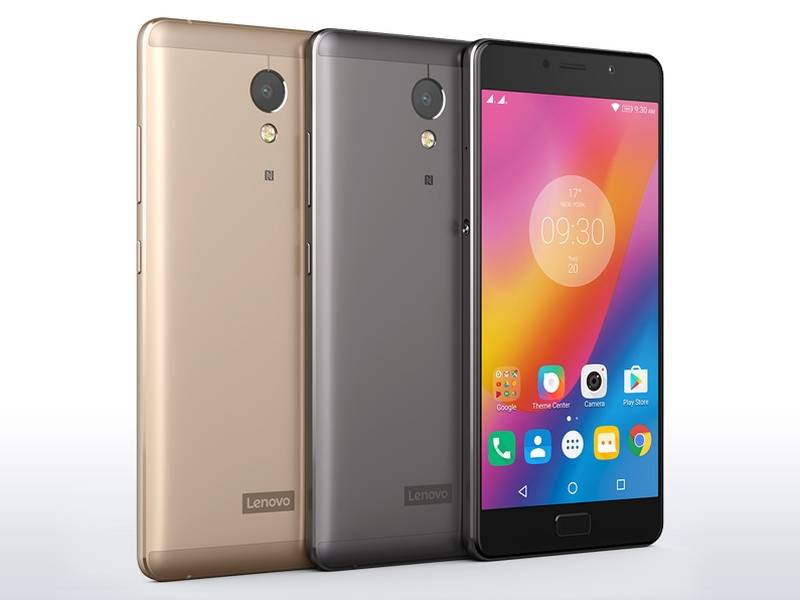 Lenovo and Motorola, despite launching handsets like Moto G5, Moto G5 Plus among other budget smartphones, sit at the last position with 7 percent of market share. While the report didn't reveal the number of units sold by the Lenovo group, the Chinese player surely needs to buckle up in order to rise to the top three in the list of top 5 smartphones brand in India.
For the last three quarters, these 5 smartphone brands have been competing in the top 5 and currently, 52% of the market share belongs to Chinese manufacturers.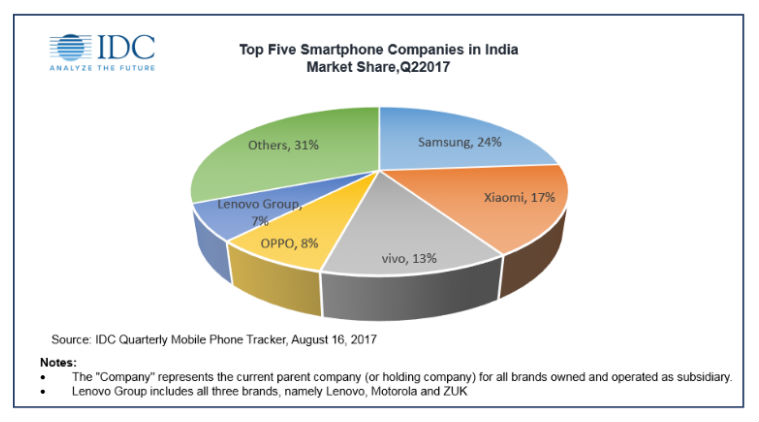 Coming to Indian smartphone vendors, they, combinedly, registered an 18 per cent growth in quarter-on-quarter share in Q2, though their market share still remains limited to 15 per cent.
Yes, Chinese players dominate the market but it's the failures of their Indian counterparts that have resulted in this situation. Indian users are getting accustomed to getting back for every buck spent on a smartphone, which is something, companies like Xiaomi and Oppo excel in. However, it's high time and Indian smartphone makers need to buckle up because there are a hell lot of interested smartphone companies eyeing the Indian market.