OnePlus 3T will be soon be discontinued worldwide, which will make way for the new flagship offering OnePlus 5 from the smartphone maker. However, as for India, OnePlus 3T will be available throughout the year with the company promising software updates for both OnePlus 3/3T.
OnePlus has created a cloud of confusion among the buyers as when the news about the discontinuation surfaced earlier this month, the company denied the claims. And now, through its official blog, it has confirmed the news by saying, "This is the last call to buy the OnePlus 3T before stock runs out. Only a few devices are left in our warehouse, so purchase yours before time runs out at onepl.us/3T." While the statement didn't give any region-specific timeline, there is a rumor that states that OnePlus 3T will be discontinued in the UK from 1st of June.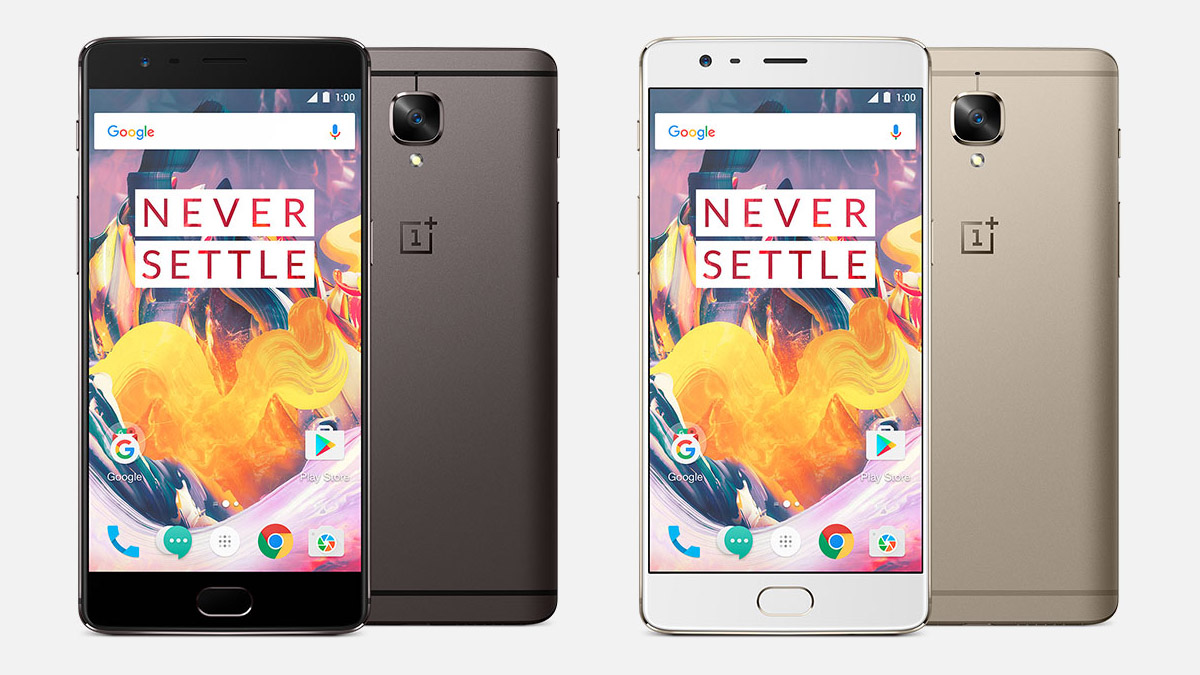 However, as for India, OnePlus has different plans. One of the company's official said in a statement, "The OnePlus 3T (both 64GB and 128GB variants) will continue to be available for purchase in India until later this year. OnePlus products and accessories are available through all three official sales channels, including oneplusstore.in, Amazon.in and the OnePlus Experience Store in Bengaluru".
Almost out of stock! Don't miss your last chance to buy the #OnePlus3T. https://t.co/BYzRM6Z7Y5 pic.twitter.com/RUdcOufXO8

— OnePlus (@oneplus) May 25, 2017
Now, what does this means for you? Well, if you are looking to buy OnePlus 3T, which also means that you are not interested in the upcoming OnePlus 5, the reason being a higher price, then this is your chance. The longer you're gonna wait, the lower the odds will be for you get your hands on OnePlus 3T, at least outside of India.
This also hints that the manufacturing of OnePlus 3T will also end very soon, however, when it comes to the shelf life of this smartphone, it is all but over. It is still the best smartphone to buy near the Rs 30,000-35,000 range and will always stay a game changer for the company.
But since every good thing comes to an end for the better future, it's time to talk about the OnePlus 5. This is going to be the next flagship killer as it will feature Qualcomm's latest Snapdragon 835 processor that also powers the likes of Samsung Galaxy S8, HTC U11 and the Xiaomi Mi 6. OnePlus 5 is further expected to feature a dual 12MP camera at the rear coupled with a 5.5-inch Super AMOLED display AND 6GB/8GB RAM coupled with 64GB/128GB of internal storage.
Check All The Expected OnePlus 5 Specifications Here
For all the smartphone lovers out there who are looking for a handset offering specification which premium smartphones boast of, but doesn't have the pocket to buy one, OnePlus 5 is going to be a smartphone for them and trust us when we say, You Can Never Go Wrong With OnePlus 5.
Never Settle For Less!!