Microsoft withdrew from the cell phone business after the Windows Phone debacle and switched to android for better business prospects. Now, after a few years, the company is bringing a folding smartphone back onto the market. And guess what, it is unlike what you expect. Let's take a look at the Microsoft Surface Duo and what it can do.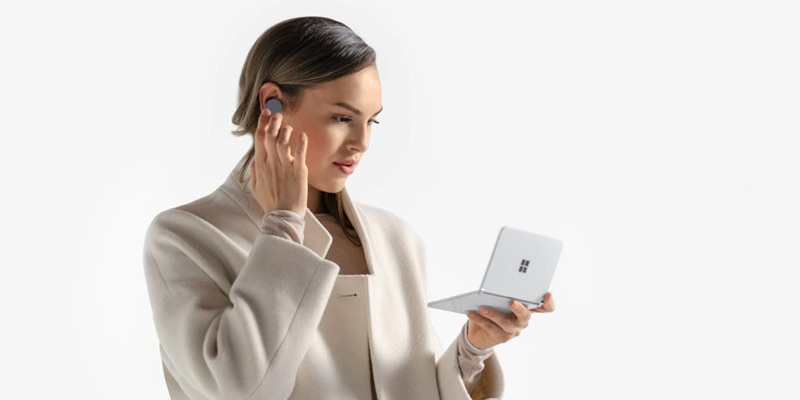 Microsoft is making a new foray into the wireless business. The new Android smartphone from Microsoft called Surface Duo has two displays, each with a 5.6-inch diagonal, which can be opened and combined to form a large screen.
In contrast to similar devices from Samsung and Huawei, the display itself cannot be folded to form one screen but is divided into two parts. As of yet, the device can only be pre-ordered in the USA, as announced by Microsoft's Windows and Devices chief, Panos Panay. However, Microsoft did not say whether or when the device will be offered outside the United States.
Financial Disaster for Microsoft
For years Microsoft had tried to compete with Apple's iPhone and successful Android smartphones with its own Windows Phone operating system. It didn't go very well, though. In 2013, Microsoft bought Nokia's cell phone business in an attempt to anchor Windows Phone in the market.
The acquisition turned into a financial disaster running into billions of dollars in losses, thousands of employees lost their jobs, and the Nokia investment was completely written off with the exit from the smartphone market.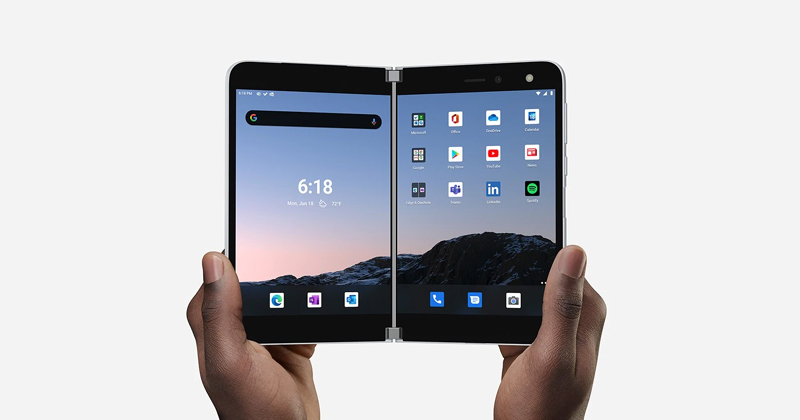 What You Get With the Surface Duo
Microsoft now relies on Android and its Microsoft 365 subscription offer, which consists of cloud services and a software package. The Surface Duo combines the power of Microsoft 365 with the entire ecosystem of mobile Android applications in one device with two screens that you can take with you anywhere.
The Surface Duo weighs 250 grams and works with a Snapdragon 855 Mobile processor from Qualcomm which is based on technology from the semiconductor designer ARM. The device comes with a screen diagonal of 13 inches and has a resolution of 2,880 to 1,920 pixels (267 PPI). The Pro X is 5.3 millimetres thin and weighs around 760 grams. Microsoft Surface Duo does not support the fast 5G wireless data transmission and is limited to an LTE cellular modem. When folded, it looks like a somewhat plump iPhone 11 but can be opened to double the size.
Also Read: 10 Best Mobile Accessories Everyone Needs to Have by Their Side
Even though there are other some other options available in the market for people who wish to buy a foldable phone, yet, Microsoft may be able to steer clear of the competitors because there are a lot of people who would want to buy a phone with Office 365 along with a bigger screen to replace a laptop.