HTC One X10 has finally been unveiled after all those rumors and leaks about how the X9 successor will actually look like and what does HTC plan to do 'more' to achieve more success in the mid-budget segment? Despite a host of improvements and new features, HTC One X10 has been priced equivalent to its predecessor i.e. at $355 USD (roughly Rs. 23,000).
For years, HTC has been struggling to improve their smartphones in two departments, first the rear camera, which has seen a couple of updates recently and second was a better battery. But fear not my friends, HTC One X10 has been launched with a massive battery, giving almost two days of battery life and it further comes with an even better rear camera, though it's the front shooter that impressed us the most.
Battery life has not been HTC's forte when it comes to smartphones. Even HTC One (M8), arguably the best from the company, came with a minimalistic 28 mAh battery that courageously fought with all the other competitors. This time HTC faithful have all the reasons to cherish as HTC One X10 has been launched in Russia with a 4000mAh battery and the global release is just around the corner. Two-days of power without charging, is what the company is claiming and the added 'Boost +' feature adjusts system resources to let the battery handle out power. For example, screen resolution will automatically be adjusted for certain heavy games.
Besides that, HTC One X10 comes with an Energy Saving Mode, a Maximum Power Saving Mode coupled with fast charging (5V / 2A). Other than the battery, there are many other added features that HTC One X10 comes with and here are the compilated specs.
HTC One X10 Specifications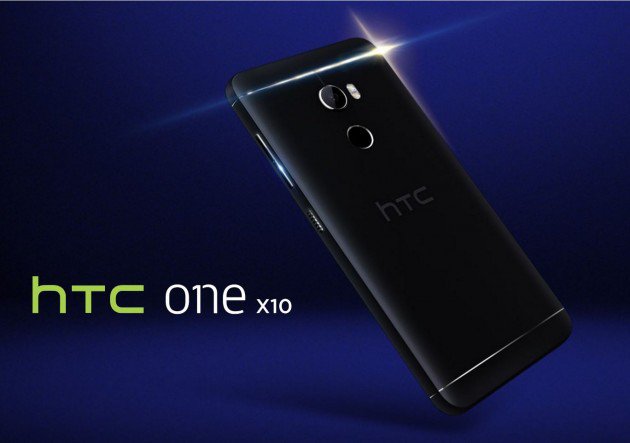 All metal casing and 5.5-inch (1080 x 1920) Super LCD display with 401 PPI pixel density and Corning Gorilla Glass
64-bit Octa-core MediaTek P10 chipset with Mali-T860 MP2 GPU
3GB RAM and 32GB of Internal storage (24.53GB available to the user), expandable up to 2TB
16 MP rear camera with LED Flash, f/2.0aperture, Ultra Fast PDAF and Superior Pro Mode to save frequently used settings.
8MP front-facing selfie shooter with f/2.2 aperture and capable of capturing wide angle pictures.
Fingerprint Scanner
Android Operating System (not sure which one) with HTC Sense on top.
4000 mAh Battery with fast charging (5V / 2A)
The hardware package is one of the best we have seen in mid-budget segment but as for Indian market, HTC One X10 with a Snapdragon Chip, sounds like a better proportion. The smartphone will certainly be capable of supporting heavy games and multitasking without frame drops of lags. Though it's not a dual camera unit at the rear, it still is the best 16MP camera we have seen recently. Further, in the days, when a dual front camera is trending, wide angle capture is a welcomed feature in HTC One X10.
The best/last but not the least, 4000 mAh battery coupled with a low power consuming chipset surely left us impressed, since it is coming from HTC.
HTC One X10 might not be the best smartphone out there in this range, but after adding Android 7.0 Nougat and a Snapdragon Chipset, it is good to go and turn up the heat in an already competitive segment in India.