On October 15, Google will introduce its new pixel 4 duo. Numerous leaks show that the smartphone will probably not win a beauty award in the fourth generation, but is technically sound. Above all, people are extremely curious about the camera.
For purists, Google's own smartphones have long been the first choice, because they offer Android with no frills, receive prompt updates that rarely makes them tick.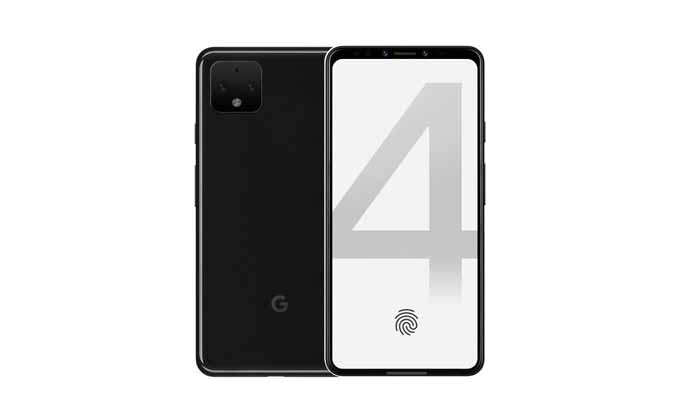 However, since the company has taken control of the manufacturing process itself with the Pixel series, the devices have become more and more interesting for the masses, and thanks to their excellent technology and software, they are rightly regarded as worthy iPhone challengers.
This seems to be the case with the Pixel 4 Duo, which Google will be presenting on October 15th.
Due to numerous leaks – even from Google itself – it has been clear for quite some time that the new Pixel Smartphones, like the iPhone 11 devices, have a large square camera hump on the back.
Tech enthusiasts are predicting that it might be a 12-megapixel main camera with a telephoto camera to the side.
Tele-Camera And Improved Night Mode
Accordingly, the main camera is a bit brighter than its predecessors and the telephoto camera offers a fivefold optical magnification at 16-megapixel resolution.
In addition, a spectral sensor is on board, which probably improves the color representation of the images. A time-of-flight sensor (ToF) for distance measurement, as some current top smartphones have on the back, is said to sit next to the front camera on the Pixel 4 devices.
Thus, for example, a finer artificial bokeh for selfies and AR effects are possible.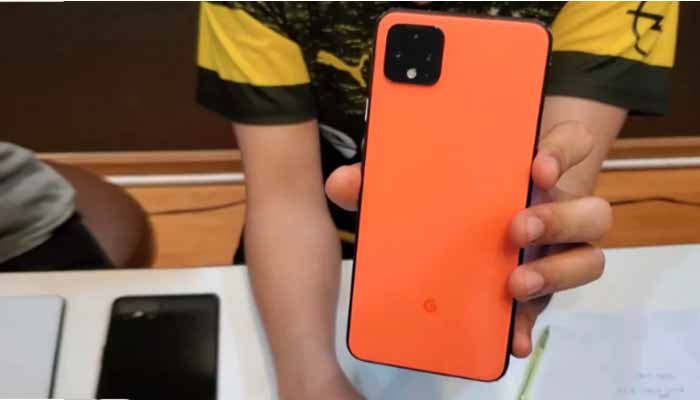 The specifications alone say little about the actual quality of photos and videos from Google's new smartphones. But after this was already outstanding in the Pixel 3 duo, one may expect a lot from the new dual camera.
It is quite possible that it might also outshine the iPhone 11. According to information, among other things, the already excellent night mode has been improved so much that you can even take photos of the starry sky.
The AMOLED displays of Pixel 4 smartphones are the leaks of 5.7 and 6.23 inches tall and both have an aspect ratio of 16: 9.
The resolution of the smaller screen should be Full HD +, that of the XL display QHD +. Interestingly, the displays are likely to offer a refresh rate of 90 Hertz. This makes the display smoother than 60-Hertz screens.
Functional Design
Visually, the front sides of the Pixel 4 Duo have probably no highlights to be shared, despite probably brilliant screens. Google has apparently waived again in favor of functionality on very narrow edges.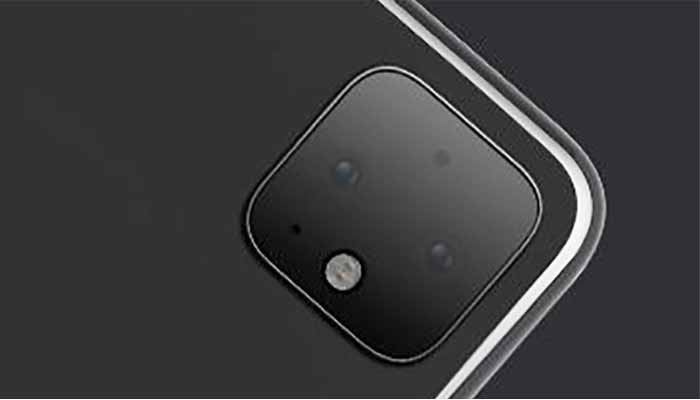 It is not entirely clear whether the devices have a fingerprint sensor integrated into the display or how the iPhones only have face recognition.
The other assumed technical characteristics are upper-class standards. The chip will be Qualcomm's Snapdragon 855, which has 6 gigabytes (GB) of RAM at its disposal.
The internal flash memory is expected to be 128 GB, the batteries are to have capacities of 2800 and 3700 milliamp hours.
Buy Now:
Specification
Category
Google Pixel 4 XL
Google Pixel 4
Operating
System
Android 10.0

Android 10.0

Display
6.23 inches OLED
Display,
1440 x 3040 pixels
and 540 ppi pixel
density.
5.7 inches,1080 x 2160 pixels
Processor
Qualcomm Octa-Core
Snapdragon 855 7nm Processor
Qualcomm Octa-Core
Snapdragon 855 7nm processor
Storage
64 GB, 128 GB
Internal Storage
64 GB, 128 GB
Internal Storage
Expandable
NA
NA
RAM
6 GB
6 GB
Rear Camera
12.2 MP +16 MP +5 MP
12.2 MP +16 MP +5 MP
Front Camera
8 MP + 5 MP Exmor-RS CMOS Sensor Phase
Detection Autofocus
8 MP + 5 MP Exmor-RS CMOS Sensor Phase
Detection Autofocus
Connectivity
Dual 4G VoLTE, GPS(L1+L5 Dual Band) + GLONASS,
Bluetooth 5,
Wi-Fi 802.11, a/b/g/n
and USB Type-C
support
Dual 4G VoLTE, GPS(L1+L5 Dual Band) + GLONASS,
Bluetooth 5,
Wi-Fi 802.11, a/b/g/n
and USB Type-C
support
Audio
Stereo speakers
Stereo speakers
Battery
3700 mAh
2800 mAh
Charging
Fast Charging
Support
Fast Charging
Support
Security
Fingerprint Scanner
Face Unlock
Fingerprint Scanner
Face Unlock
Colors
Black, Orange
Black, Orange
It's gonna be tough fight between Google's Pixel 4 and iPhone's 11 Pro for the top spot. Who do you think would emerge as a leader?