Are you wondering How to change your Instagram username? There are multiple times that users like us want to change the username but don't know how to. Various platforms such as Instagram do have a restriction on the number of times a user name can be changed.
Many of the users like you and me, sometimes overlook the difference between the display name and username, and count it as one. But in reality, there is a thin line of difference between the two.
Display Name: It is situated on the profile right below the picture and it is not necessary to be different or out of the box. The display name has the flexibility to contain any of your favourite emojis also.
Username: It is the name that is reflected on the very top of the profile. It is the username that sets a unique identity. There are some restrictions related to username such as it cannot exceed 30 characters etc.
Whether you have learned how to change your Instagram username or not, you need to upgrade to a more professional name. You can do everything in less than a minute.
How to change Instagram username?
Step 1
Log into your Instagram account on the iOS or Android app, and if you have more than one account, then you need to double-check whether you are on the correct account or not. You need to now click on the avatar icon, which is available in the right corner bottom of the profile.
Step 2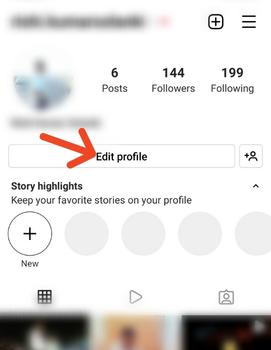 Under the bio, you need to tap edit profile.
Step 3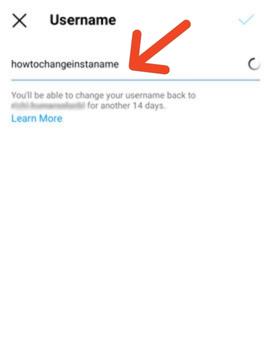 While learning How to change my name, tap the username field and type the new handle while clicking done. If you wish to change the display name, you must type in the name field.
How to change my name on the computer?
Step 1
If you choose to change the username to the desktop version of Instagram, then you need to visit the official web browser.
Step 2
You might be prompted to continue with the account if you are logged in already, and if you are not logged in, you must enter the username and password and click on the profile icon on the right side of the home page.
Step 3
When you learn How to change Instagram username, you need to click the edit profile next to your username.
Lastly, if you make any mistake during the name-changing process or decide that you don't like the new handle, you need to know that you cannot return to the old handle until 14 days.  Post which it is not sure if you will get the same name or not. Hence it would be best to be careful while changing your Instagram username. Usernames are the lifeblood of social media sites. Unless you created an account years ago, you are not likely to get the username you want, and even then, you might regret it after years.
Also Read – How To Become An Instagram Influencer
Once you learn how to change Instagram username, you also need to know that you cannot have the same username as someone else on a first-come, first-serve basis. Instagram will let you know after you press done on the mobile or the desktop version. You need to add numbers or underscores to make the name unique if you want is not available. You can also check again if it is available after some time.
Conclusion: There could be times, that your desired username might not be available. Hence, in such a case, make sure to play around by adding numerical. Changing of username on Instagram is a cake-walk, as all you have to do is, follow the above-mentioned steps.