Google has just revealed that people will now be able to use Google Assistant in Hindi. Which means that you can give voice commands in Hindi while using Google Assistant. You can start using this feature by touching and holding the Home button or say 'Ok Google' on your smartphones. You can send text, ask it to tell you about your day, set alarms and reminders, find the fastest routes on maps and get various other things done using Hindi voice command.
You can access Google Hindi Assistant by setting your phone language to Hindi. You will then have to update the Google Search app to the latest version.
It will understand all of your Hindi commands, you can also direct it to set an alarm by instructing 'Kal subah mujhe saat baje jagaao', and more.
Purvi Shah, Technical Program Manager, Assistant has stated that the Hindi version of Google Assistant is truly Indian who is just like a helpful friend that speaks and understands your language. From finding various cooking recipes to booking a cab, it will do everything that can be useful to you.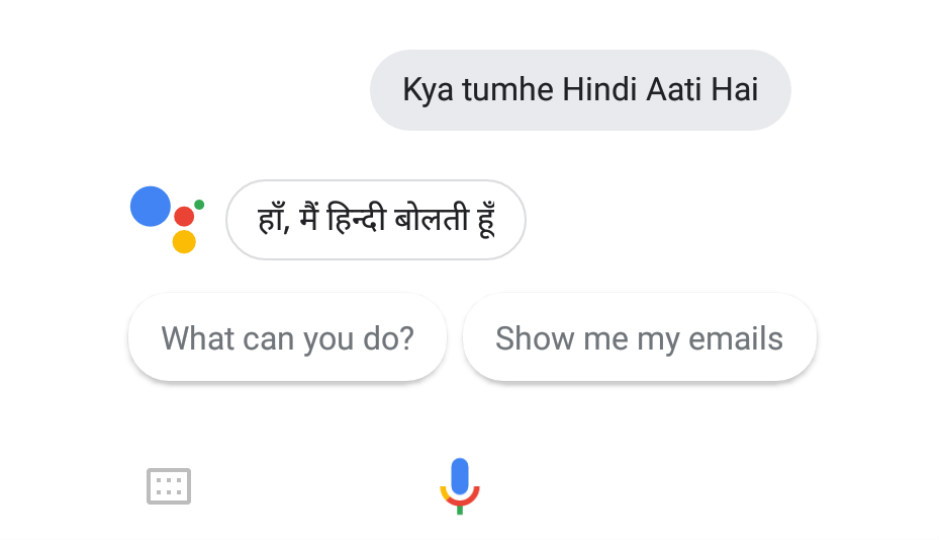 It will also help Indians over time, developers and businesses as they will be able to build Actions for the Hindi Assistant through the developer platform Actions on Google. After building these actions they can simply instruct Hindi Google Assistant and their work will be done, she added.
The Google Assistant Hindi will be rolled out for devices running Android 6.0 Marshmallow and above for now. Google Assistant is already available in 8 languages and the company might make it available in more than 30 languages by the end of this year.
Avni S. Singh