"Tears of joy", "Happy", "Sad", "Stuck Out Tongue Winking" or "Wink" these are one of the most used emojis right now but the world of emojis is going to get a set of 72 new ones. If you are bored of using all these emojis over and over again then get ready for some cool and fresh ones including "facepalm" and "selfie".
This new set of emojis also includes "sneezing face", "dancing man", and "rolling on the floor laughing". Shark, bacon, pancakes, water polo and even a fencer emoji will be there for animals, sports and food lovers.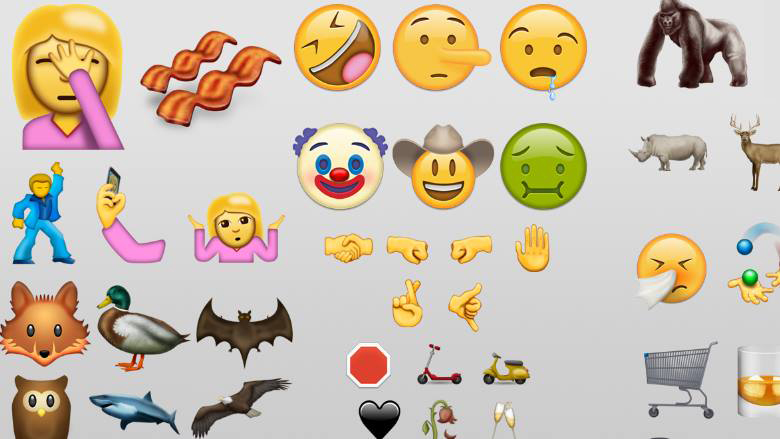 Unicode Consortium, a nonprofit group that creates globally standardized emojis and text characters approved just a handful of emojis recently.
There is still time before tech companies introduce the new batch of emojis for your phone or computer. A website dedicated to all things emoji called Emojipedia, published mockup images of what these emojis will look like in "Apple-style."
There are over 1000 standardized emojis that are being used globally. From Ice cream to Dragon, Ships to Police cars they depict almost everything but these new emojis will add some refreshing fun to texting.
We can't wait!!
Follow us on Facebook, Twitter and Instagram for more updates. Don't forget to like and share. Do tell us your views in the comment box below.
7 June, 2016
Avni S. Singh