Things To Consider While Buying A Power Bank For Your Smartphone And Tablet
Smartphones and tablets, these days, have become pocket computers and there is nothing more frustrating than a dead battery while on the move. With modern devices getting powerful day by day, they often tend to consume a lot of juice than conventional basic devices and even smartphone manufacturers have started offering batteries with increased capacities, ranging from 3000 mAh to 5000 mAh.
However, with smartphones and tablets becoming an important part of our day to life, be it work, multimedia or even ebooks, we often see our devices being the verge of dying on us and that becomes frustrating and annoying at the same time.
Due to this, there is another industry that is booming with the smartphone business and that is the Power Bank industry.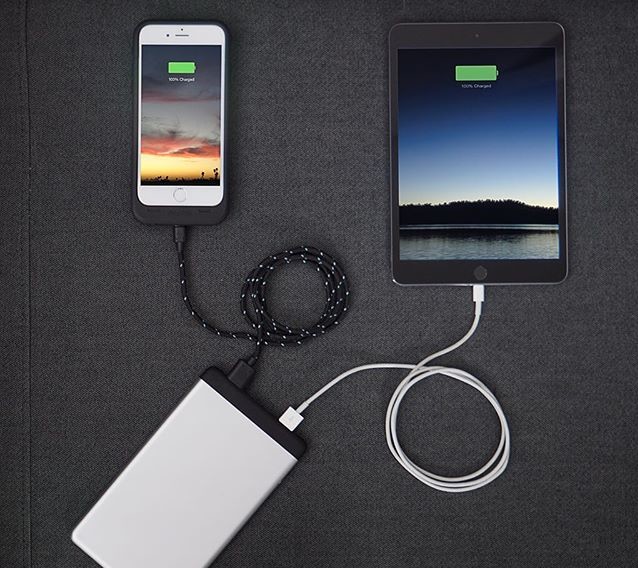 With Power Banks being a necessity these days, as they ensure that your device doesn't run out of charge, allowing you to stay connected around the clock, more and more manufacturers are now entering into this increasingly lucrative market. As a result, Power banks of all sizes, capacities as well as colors are available in the market today.
However, with choices comes the burden of choosing the best option available and to help you out with the same, here we are with 5 Not-To-Miss Tips While Buying A Smartphone.
1. Capacity: Determine Your Usage And Ampere Count.
One of the basic features that one should keep in mind while buying a power bank is the capacity. The more the mAh (Milliamp Hours ), the bigger is charging capacity of the device. Make sure that output voltage of the power bank matches with your device. If the output voltage of the charger is less than the device, it won't work. In simple terms, if your device has a 1,500mAh battery, it is advised to go for a Power bank having twice or thrice the capacity (i.e. 3,000mAh or above).
Moreover, the larger output voltage a power bank has as compared to the device, you will get a number of charges from it.
As for the Ampere count, considering that your device requires 2.1 amps, then the power bank should be able to supply at least 2.1 amps (or more).
2. Quality, Brand Name and Safety Options
Batteries can explode while being on charging and we have seen the same in recent months and same is the case with charging your device with a power bank. So, while buying a power bank, make sure that the unit is from an established brand or a reputable vendor. Price does matter as a power bank with the same capacity can be purchased at half of the price, however, the overall quality of a Power bank is also reflected b how fast and accurate is the energy-transfer. Moreover, a low-quality Power bank could also damage your device's battery.
It is also advisable to go for a Power bank having a high-grade Lithium-Polymer battery due to its stable elements and safety assurance.
3. USB Charging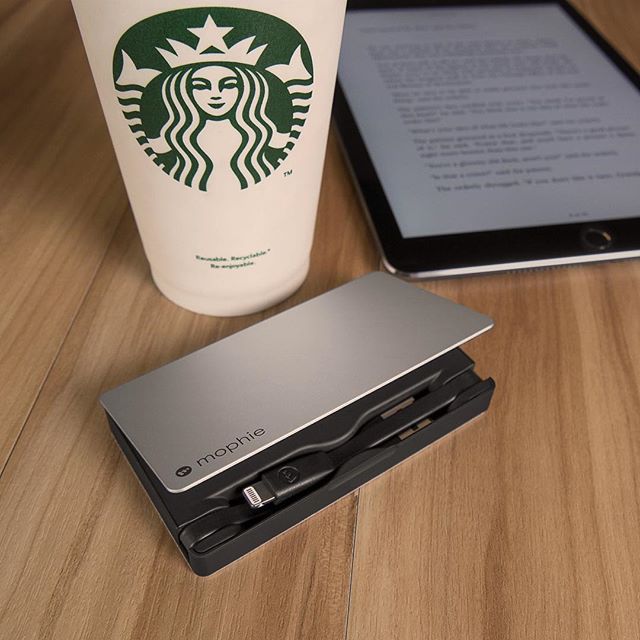 Most of the recent Power Banks have an option of USB charging while there are older ones that come with a separate cable which the user has to carry. On the other hand, better quality power banks come with a single set of connectors for different devices such as Apple, Sony and Samsung.
4. Number of Ports
If you are buying power banks having manifolds of battery capacity, you might be using it with different devices at the same time. However, that's a feature that not every power banks come with. So, before buying a power bank, make sure you know about the number of ports it offers. Moreover, a power bank usually comes with a single port and multiple ports come at a premium.
5. LED Indicators
While buying a power bank, make sure that it comes with LED indicator lights as it helps in checking the battery level and charging status, not knowing which, could result in your device dying at the most opportune time.(Pun)
Having a power bank, will ensure you don't get stuck with a flat battery again and they are readily available in the market but before buying a power bank, keep the above-mentioned tips in mind.
How helpful were these tips for you? Or your device died on you at the most opportune moment? Share your stories with us in the comments section below.