The gaming experience is incomplete without an Ultrawide gaming monitor that has a resolution to display all the aspects of the game, low response time, high refresh rate and fulfills the desire of gaming by keeping us immersed in the game. The lower harmful effects on eyes the better, is also a criteria for gaming as every gamer would understand and remember their mother's words.
We have compiled a list of top 10 gaming monitors available in the Indian market for hardcore gamers and followers of the PC Master Race.
1. Acer Predator Z35P bmiphz 35-inch Curved Ultrawide Gaming Monitor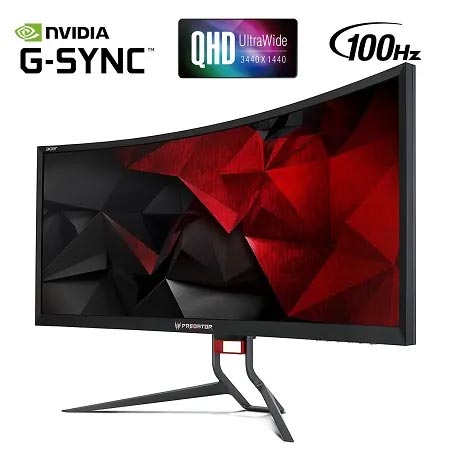 This thing right here is bigger than our new Flat Screen TV and is embedded with so many features that put the other Monitors to shame. It is the top contender for the list of top 10 gaming monitors
The Screen size is a huge 35 inches, that's right, 35 Inches. It has QHD resolution of 3,440 x 1,440 pixels for the clearest of unpixelated picture experience.It also has Nvidia G-Sync to sync with Nvidia Graphic cards that is an essential for PC Master Race.
It is slightly expensive but, hey, if you have decided to be a part of the PC Master Race, you have got to have this.


2. LG 29UM69G 29-inch Ultrawide Gaming Monitor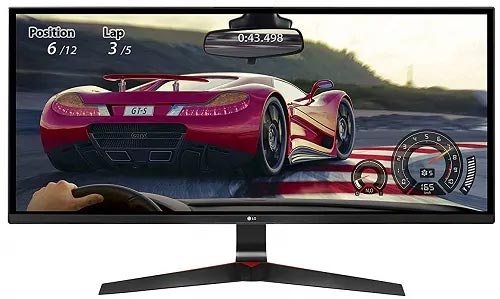 This Ultra wide monitor is perfect people who love playing Racing and FPS games. The monitor is 29 inches and has a next to perfect ratio of 21:9 with the resolution of 1080p. The best part of about this monitor is the inbuilt Black Stabilizer that improves black Levels. It has an impressive 1ms response time.


3. Acer Predator Z35 35-inch Curved Ultrawide Gaming Monitor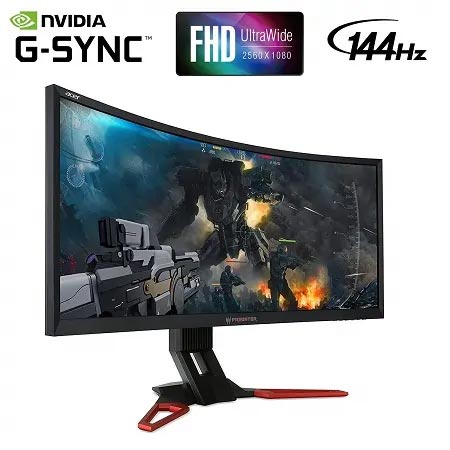 The is the baby brother of Z35P, with a slightly lower resolution though the refresh rate on this monitor is better. This is also a 35 inch curved display monitor with 4ms response time and Nvidia G-Sync.
If you don't want to spend a lot on buying Z35P, this could be the best option for you.
4. LG 34UC79G Curved Ultrawide Gaming Monitor
This monitor is known for its excellent compatibility with AMD cards because of FreeSync. The resolution is 2560 x 1080 pixels, which is not the best but next to the best. The best part about this monitor is the adjustment options available to match the level of you eyes. This has a 21:9 screen ratio and a refresh rate of 144Hz.


5. Samsung LC49HG90DMU 48.9-inch Curved Ultrawide Gaming Monitor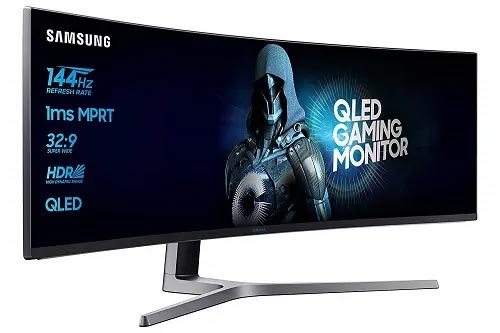 This monitor breaks all records when it comes to size. It is a whopping 48.9 inches monitor. It is bigger than two average monitors combined. It has a QLED display. It has 1ms response time and 144Hz refresh rate and comes with FreeSync 2 preinstalled. This also be a very good option for Designers and Developers apart from gamers and best option for people who are both.


6. ASUS ROG Swift PG348Q 34-inch Curved Ultrawide Gaming Monitor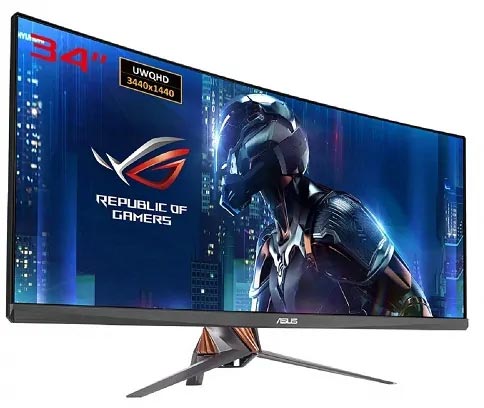 This is a monitor for people who want a monitor with medium level specifications. It is a 34 inches monitor with 1440p resolution and maintains the aspect ratio of 21:9. The refresh rate is 100Hz and response time is 5ms. It has inbuilt Asus proprietary features like LED effects, GamePlus, Game Visuals, and Flicker-Free. It has an IPS panel so backlight Luminance might be a problem.


7. LG 34UC99 38-inch Curved Ultrawide Gaming Monitor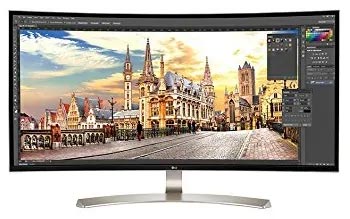 It is a 38 inches QHD+ panel display monitor with 3840×1600 resolution. It is specifically designed for the gamer in you because it has the specifications that fit perfectly for both gaming and work. It works with C-Type cable to connect the macbooks as well. It also has AMF FreeSync and an impressive 1ms of response time.


8. LG 25UM58 25-inch Ultrawide Monitor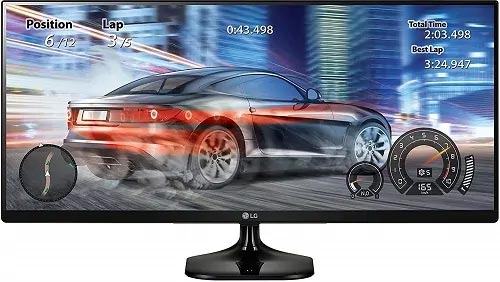 It is a gift from LG to gamers who can't spend a lot on monitors yet get the best experience with gaming.
It has a resolution of 2560×1080 with a 25 inch screen. It also has Black Stabilizer and Dynamic action Sync.
It still maintains the ratio of 21:9 and is perfect for its price and features.


9. LG 29UB67 29-inch Ultrawide Monitor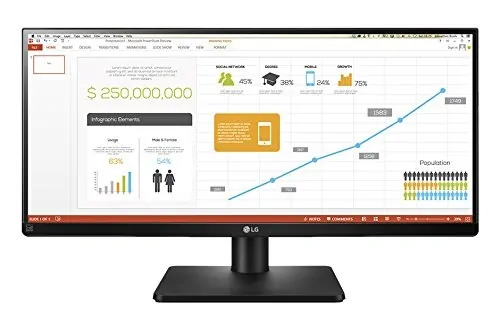 Though this monitor is not meant specifically for gaming and you might wonder why is in the list of top 10 gaming monitors, yet it is included in the list because of its specifications and price that ensure, it can be used for gaming. It has a lot of ports in it like HDMI, DVI, DisplayPort, audio out, and four USB ports. The speakers a low volume speakers but will work. It has a 29 inches screen with 2560×1080 display.


10. Dell Alienware AW3418HW 34-inch Curved Ultrawide Gaming Monitor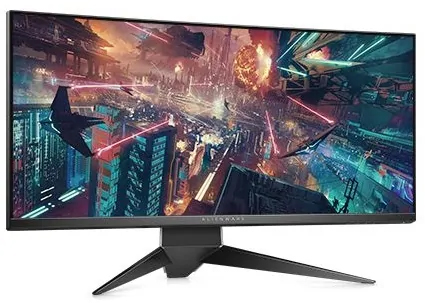 This is a 34 inches monitor that has a 3440x1440p resolution display with a 120hz refresh rate and 4ms of response time. It has Nvidia G-Sync inbuilt and minimum bezels in front for a better gaming experience. The only thing that brings the party to an end is the IPS panel on this monitor and a little cheap build quality. But for the asking price, it will be the worthiest contender amongst the top 10 gaming monitors.
Also read: Cricket Video Games: The Best options for cricket fans and gaming addicts


So, if this list of top 10 gaming monitors helped you make a decision, go get it and Start Gaming.
Here is the prices of above mentioned monitors:
| | | | |
| --- | --- | --- | --- |
| Brand | Product Name | Size | Price (in Rs.) |
| Acer | Predator Predator Z35P bmiphz | 35 Inch | 1,03,730 |
| LG | LG 29UM69G | 29 Inch | 18,995 |
| LG | LG 34UC79G | 34 Inch | 50,000 |
| Samsung | Samsung LC49HG90DMU | 48.9 Inch | 1,25,000 |
| Asus | ASUS ROG Swift PG348Q | 34 Inch | 1,48,837 |
| LG | LG 25UM58 | 25 Inch | 12,499 |
| LG | LG 29UB67 | 29 Inch | 36,500 |
| Dell | Dell Alienware AW3418HW | 34 Inch | 49,700 |