For sports addicts, who don't actually wish to 'play' the sport, there are a wide assortment of video games available today that lures them. Football, basketball, and even tennis are some of the popular sports that have plenty of options in video games. However, India's favourite sport, cricket, for some reason, does not have that kind of cushion when it comes to cricket video games. One of the key reasons could be that America and Europe, the places that mostly develop these games, are not really into cricket.
However, there is some good news if you are a gamer and a cricket lover. In the last one decade alone, some rally great cricket video games have found their way into the hearts of cricket lovers all over the world. Here is a look at the best cricket video games that cricket fans and gaming enthusiasts must try.
EA Sports Cricket 2007 – The undisputed king of cricket video games:
This has been the undisputed king of cricket video games for a while. And even with the deluge of new video game apps, cricket lovers continue to rely on EA Sports Cricket 2007 even today.
Developed by EA Sports in 2006, this game has myriad interesting features that allow the user to play in all the three recognized formats and a few more. What's great is that you get to choose your venues – from Lord's and Adelaide to Antigua and Eden Gardens.
There is a bummer, though. Only four countries – Australia, England, South Africa and New Zealand – have licensed players. The cricketers of other nations have weird-sounding names and funny features. Regardless, this game, with its many features, great graphics, control mechanisms and excellent camera angles, is undoubtedly the very best cricket video game out there. There's even a net session, option to save your game and create your own players.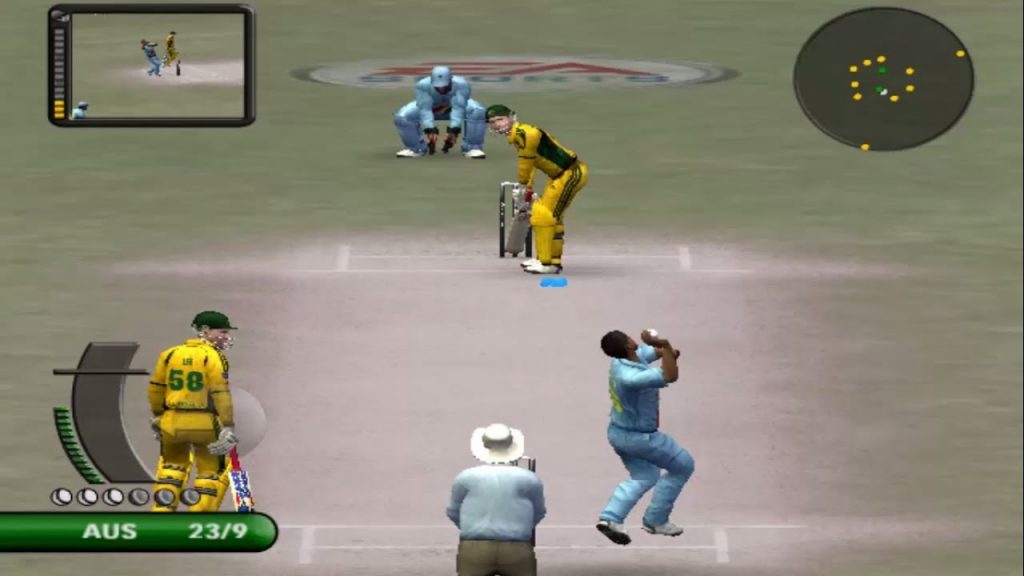 One of the key highlights of the game is the 'Ashes Series' which is sure to catch the Test cricket lovers. The delightful commentary by Mark Nicholas and Richie Benaud only enhances its charm.
Brian Lara International Cricket 2007:
The sequel to the quite popular Brian Lara Cricket 2005, this video game has caught the fancy of the gamers. It is one of the first cricket video games that offered the option of online play; making it quite exciting thus for users to play with different players simultaneously from any part of the world. The graphics are quite improved from the earlier version and there is also better control whilst batting; enabling you to play shots all around.
An interesting fact about this game is that it is sold as Ricky Ponting Cricket 2007 in Australia and New Zealand and as Yuvraj Singh Cricket 2007 in India and Sri Lanka. This might not be one of the best cricket video games out there, but it is certainly a reliable option.
Ashes Cricket 2009 – One of the best cricket video games for Test lovers:
The title might make you believe that this game is all about Test cricket. But it isn't. Yes, the main mode of the game is all about the pulsating 5-match Test series. However, it allows users the option to play ODIS and T20s as well. The gameplay is highly innovative, with several variations in batting and bowling. The graphics are vivid and clear, giving you a terrific gaming experience.
Ashes Cricket 2009, however, is a boon for those who love Test cricket. It is one of the most reliable cricket video games that has pleased fans for years now. The Test cricket options are as follows: five-day Ashes cricket; five-match Tests between Australia and England using the current real-world player roster and Test play featuring the same five-day matches as Ashes mode but allowing you to choose from 12 competing nations.
There's an offline cooperative play that allows you and a friend to take the computer, switch strikes and stitch an entertaining partnership. Batting here is all about timing which can be challenging and exciting. Character animations are good, but only players from England and Australia are licensed.
Playing the PlayStation 3 version of the game will give you the best visual experience.
International Cricket Captain 2019:
Developed by 'Childish Things' (yes, you read that right), this is more of a cricket management simulator than an exciting video game. Fans of the 'ICC series' will love this new iteration which has been updated with great features over its last few versions.
The most interesting aspect of this game is that it allows you to don the hat of a captain of any cricket team and then lets you plan your strategies which will lead your team to be the ultimate champion. New tactical elements have been added like additional batting aggression setting, target run-rate indicator, re-balanced one-day match engine, and left-handed wrist-spin bowler type. The graphics are neat and there are multiple features to please every cricket fan. The best part? It has the option of online multiplayer which makes things competitive.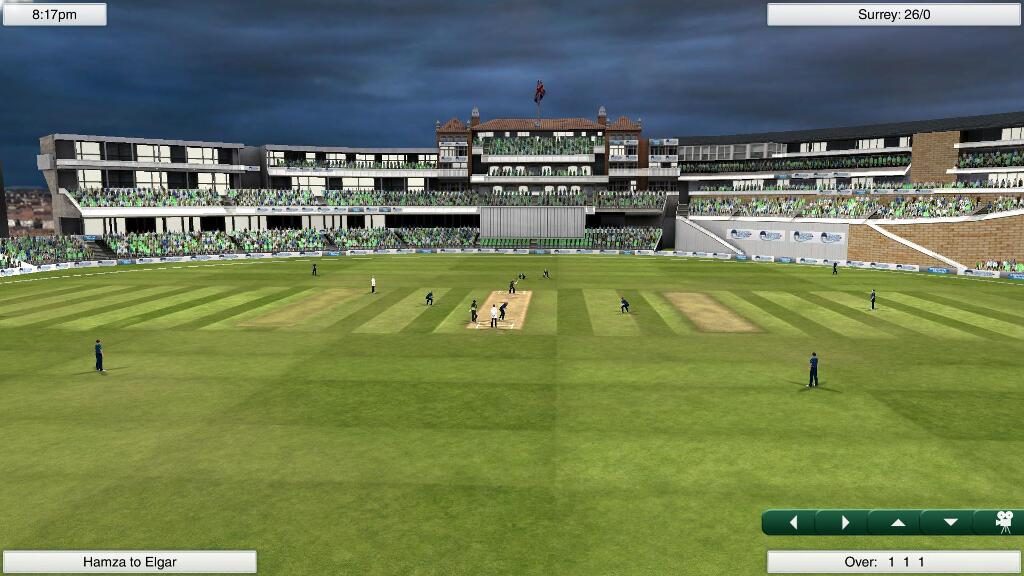 You can play updated domestic leagues in India, England, Australia, West Indies, Pakistan, South Africa, Bangladesh, and New Zealand with full career records for every team a player has featured for. Furthermore, you can take part in the Test Championship, the new South African 20 over league and pick any players from history and pit them against each other and build exciting World XI Teams. These diverse elements certainly make it one of the most interesting cricket video games in the market today.
Don Bradman Cricket 2017 – The new king of cricket video games:
The game was met with mixed reactions when it was launched back in 2013. But Don Bradman Cricket has gradually built its name and is now being considered the next big thing in cricket video games; especially after the launch of Don Bradman Cricket 17.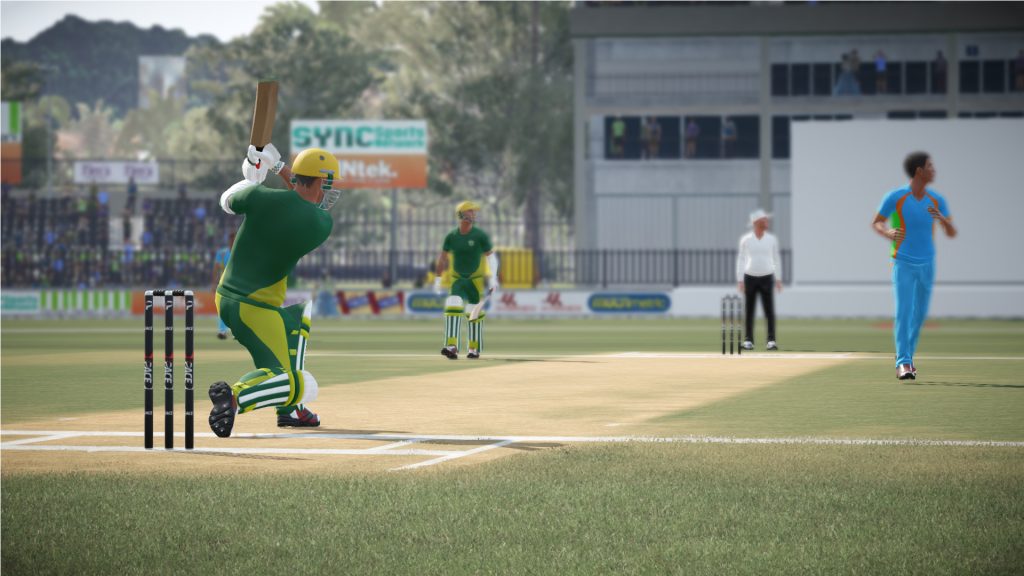 Developed by Big Ant studios, there are multifarious gameplay options in this one, including the much coveted 'career mode'; which is missing from the other cricket video games of this genre. This mode will enable one to create a cricket player and follow him over the course of a 20-year cricketing career. You can also create your own in-game teams and rosters and improve your batting, bowling and fielding technique in a robust tutorial.
Another interesting option here is 'Cricket Academy', which lets you create players, teams and competitions by your choice. Added to this, the graphics are quite vibrant and rich. This game has undoubtedly made a very good name for itself in a very short span.
Don Bradman Cricket 17 is also unique because it allows for both male and female players – a feature badly missing in other cricket video games. And Big Ant has gone out of its way to ensure that the female cricketers look real and different from their male counterparts.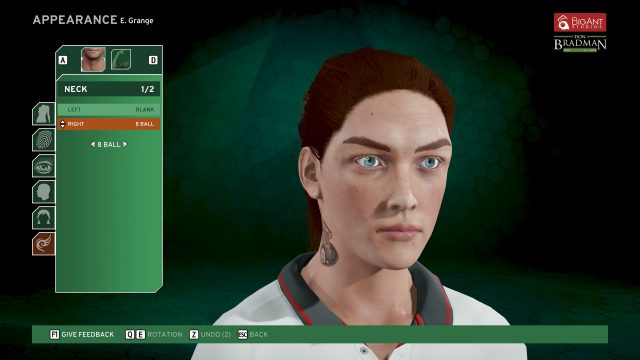 Terrific graphics, an in-depth batting and bowling system, much-improved shots because of multi-angled cameras shooting at 720 fps and a host of interesting features make Don Bradman Cricket 17 a must-have video game for any cricket fan. It is one of the better cricket video games out there today and is certain to please both the seasoned cricket fan and the newcomer.
Cricket 19 – The new age of cricket video games: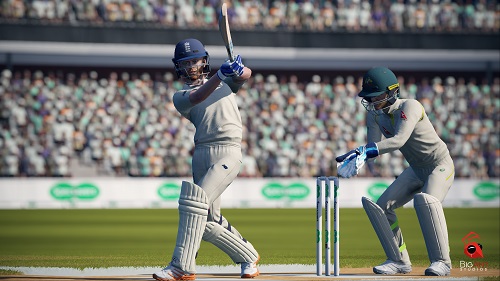 The options featured above aren't the only ones for the best cricket video games. Big Ant Studios, in collaboration with the England and Wales Cricket Board (ECB), has announced the launch of Cricket 19 – The Official Game of the Ashes. This brand new cricket video game promises to have realistic, state-of-the-art graphics, a deep, rich cricket simulation and the option of both men's and women's teams. You will also be able to recreate the greatest matches in history and build a story around your player.
Clearly, Cricket 19 promises to be the new age of cricket video games.
Which is one of the best cricket video games you have played? Comment below.