One can compromise on the wires but never on the sound quality.
It is a common sight to see someone passing by blabber on the phone. Everything from office to relationships is discussed on-the-go now, thanks to the earphones which have made it easier to talk on the phone. No more of holding the phone throughout the duration of the call which led to severe hand aches. With technological advancements, the wired earphones have paved way for wireless/Bluetooth earphones.
The inception of wireless earphones has created a huge demand in the market. It no more meant tangling of wires or cracking wires. It meant multitasking like a pro. And to make your multitasking, even more, easier, below are some of the best earphones in the Indian market.
1 Boat Rockerz 255 Sports Review
boAt earphones have created a buzz in the market with superior features at affordable prices.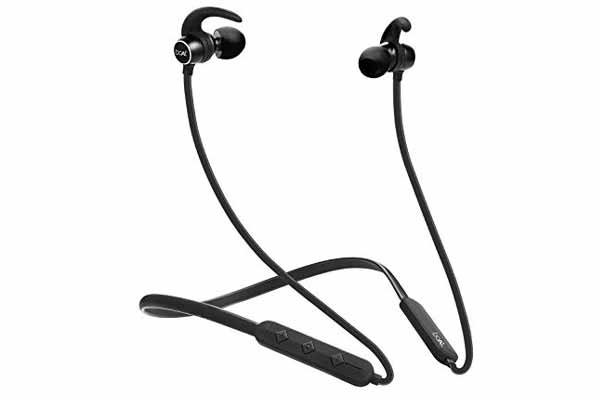 These in ear Bluetooth earphones are made with magnetic ear tips. It makes sure that it is comfortable and securely fit on your ears making it easy to workout or do any other vigorous activity. One can listen to their favorite tunes as these earphones have powerful HD sound and super extra bass.


The boAt rockerz 255 earphones are equipped with 110 mAh battery providing a standby of 6 hours – a quarter of your day where you can multitask without any fear of battery dying out.
It has all the features of Bluetooth 4.1 version being equipped with the Qualcomm CSR8635 chipset where you can connect with both your laptop and mobile at the same time.
All these features come at a very affordable price of just 1,500 rupees. Talk about affordability and awesomeness rolled into one!
2 Tagg Inferno Review
Tagg truly #KeepsYouAhead with its Tagg Inferno Wireless Bluetooth earphones. It ensures the perfect listening experience with its features of call control, noise cancellation, and the best-being sweat resistant.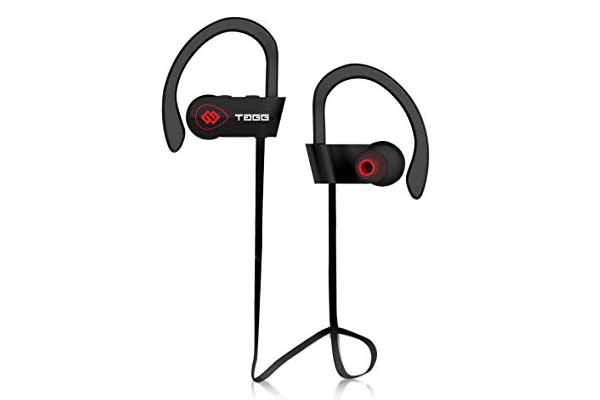 The best part of these earphones is that it comes with three different types of earbud sizes ensuring that you have the best fit for your concerned activity.


With its 100 mAh battery, it charges quickly and gives 7 hours of uninterrupted usage.
Tagg Inferno is one of the most compatible earphones in the market as it connects with all devices, be it android or iPhone as long as both have Bluetooth functionality.
Although a little bit on the costly side, it is worth every penny considering its features and the additional 12-month replacement warranty. Another great way to get these at a cheap price is to add it in your cart and when offers are available and luck is on your side, one can purchase it below 2k.
3 Mi Sports Earphone Review
Xiaomi has upped its game in the Indian market considering that their products are of pretty decent quality at decent prices.
Xiaomi's Mi Sports wireless earphones clearly have great features considering its price.


The earphones have adjustable 360-degree rotatable ear hook which enables the user to tilt and adjust it according to ear shape for complete comfort. The earbuds come in 5 different sizes where one can choose whatever fits best.
They are also compatible with all brands and products and provide a battery life of upto 9 hours of uninterrupted musical and multitasking experience.
Mi Sports is sweat and splash proof giving the user complete freedom from having to worry about sweat, water and rains.
The features of Mi Sports make it one of the best buys in the Indian market and it comes with a 6-month warranty.
A wholesome product that doesn't pinch anybody's pocket!
4 Bose Soundsport Free Review
Bose is one brand that always delivers what it promises. It delivers the best audio experience making it one of the most sought after brands in the market.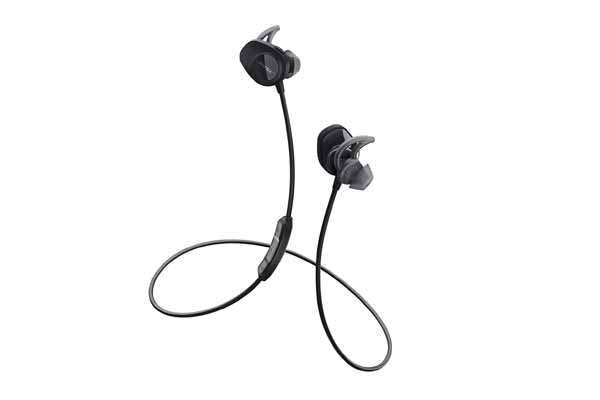 These earphones are generally recommended for sports activities and fitness freaks. Thus, they are made to be sweat and weather resistant which ensures that one needs no reason to not wear them. The lithium ion battery gives you 6 hours of continuous usage implying it would last you your entire workout and more.


For every 15 minutes of charging gives you 1 hour standby making it one of the fastest charges on wireless earphones.
These earphones help in controlling calls, skip tracks or perform any other task without reaching for the device or hamper its performance.
Buying these Bose Soundsport wireless earphones is an investment which you will never regret! Bose products definitely cost a bomb but the richness of the sound makes it worth it!
5 Sony WI-C200 Review
Sony, a Japanese multinational conglomerate has been in the Indian market for several years and its products are trusted all across the globe.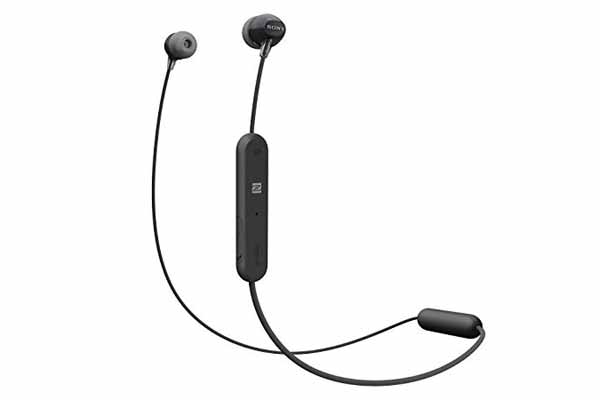 These affordable and quality earphones are great for casual and daily use as it gives 15 hours of battery life.


Its light weight design makes it comfortable to listen to for long periods. The magnetic earbuds make it easier to store and carry.
Sony WI C200 actually delivers great audio performance and the Bluetooth connection range is as promised.
This is one of the brands which lives up to its name and one surely won't be disappointed with any of its products.
6 Sennheiser CX 6.0BT Review
These Sennheiser CX earphones are made for the true music enthusiasts who live a mobile lifestyle. These earphones are trusted by many world-touring artists because of its excellent wireless in-ear monitoring.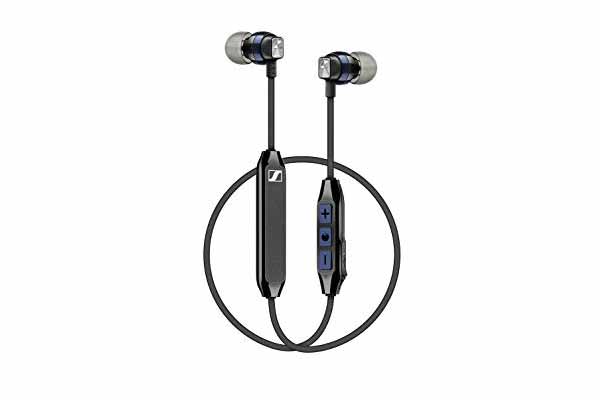 The most attractive feature of these earphones is that its ear adaptors come in 4 different sizes(XS, S, M and L) giving it a more personalized fit.


Its battery is of superior quality as it gives 2 hours of usage for every 10 minutes that you charge. Its standby battery life is of 6 hours.
Sennheiser provides 2-year warranty on this product.
While call quality is clear as a crystal, it gives the perfect musical ambiance as it balances the bass and the treble.
The average life of these earphones is approximately 2 years despite rough and tough use which is a great advantage considering its price.
After going through many products, these are a few which have been selected keeping in mind the needs of the younger generation. These earphones definitely are useful nowadays for people who are always on the move because it doesn't hamper any of the routine activities.
While these are comfortable and convenient for sure, it always comes with a cost. We would like to caution you from using these for prolonged periods or on high volumes as it may result in accidents or damage to hearing abilities. Always remember the 60-60 rule. Volume at 60% and usage for 60 minutes a day, nothing less and nothing more. This is just for your safety.
Suggested read – 5 Best True Wireless Earbuds Under 5000
These earphones are now selling at huge discounts online, especially on Amazon. So go on and get yourself a brand new set of earphones!
Here are the Prices of above mentioned earphones:
| | | |
| --- | --- | --- |
| Products | Website | Price (in Rs.) |
| Boat Rockerz 255 Sports | Amazon | 1,499 |
| Tagg Inferno | Amazon | 2,110 |
| Mi Sports Earphone | Amazon | 1,499 |
| Bose Soundsport | Amazon | 13,275 |
| Sony WI-C200 | Amazon | 2,040 |
| Sennheiser CX 6.0BT | Amazon | 7,490 |