Apple has been using its own chips for iPhones and iPads for years. Now, the processors will also be used in Mac computers. Software and app developers will have to adapt to change.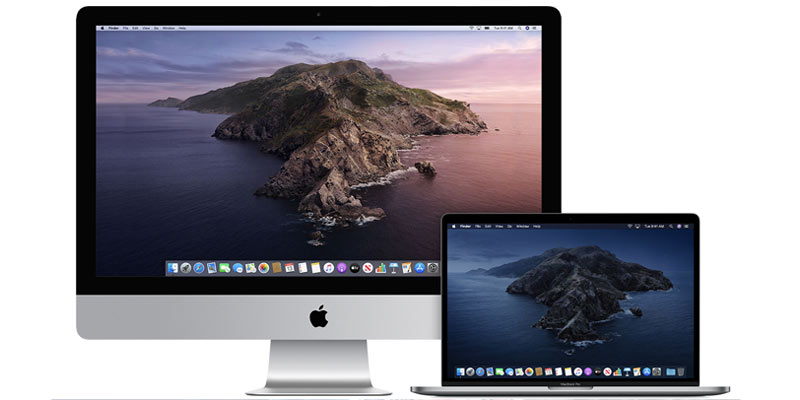 Apple is changing the chipsets of its Mac computers from Intel processors to the ones that Apple developed itself. This means that future Apple computers will run on the same technical platform as the iPhones and iPad. Speaking at the WWDC conference, which is taking place completely online this year due to the corona crisis, Apple CEO Tim Cook announced that the first Macs with the new chip architecture should be available in the market by the end of the year.
Apple also informed that the Giant software developers such as Microsoft and Adobe are already working on customized versions of their programs suited for the new chipset. Apple expects the complete transition to take two years. During the time, Macs with Intel chips will continue to be supported. Along with that, new devices with processors from the semiconductor group Intel are also planned.
Speculations about the replacement of Intel semiconductors with Apple chips have been in the market for a long time. Apple's development team developed very powerful processors for its mobile devices. The chip designer ARM serves as a model for the architecture of Apple chipsets.
Suggested Read: Lickable Screen Can Soon Become A Reality And We Can't-Wait To Taste The Flavours Of The World
Mac Apps Designed For iPhone and iPad
Apple's notebooks and desktop computers have used chips from Intel with the x86 architecture up until now, which has a prominent hold in the PC industry. x86 architecture ensured the compatibility of applications across the platforms. Apple's operating system, which is tailored for x86 chips would be converted to run on the new Macs.
Apple recognizes the fact that users would not do without apps right from the start which is resolved by the fact that the apps developed for the iPhone and iPad would run on Macs with Apple's in-house chipset.
ARM processors are generally more energy-efficient than x86 chips, making them particularly suitable for laptops and smaller notebooks. In recent years, there were several indications that Apple had slowed down the renewal of its Mac product range due to the shift from old to new processors.
Suggested Read: PlayStation 5 Has Been Revealed – This is What The New Sony Console Has to Offer
In the PC market, Macs have a market share of just ten percent which means that the loss of business for Intel can easily be borne financially. But it may prove to be a blow to the reputation of the chip giant Intel, that previously dominated the PC business. For Mac, this is the third change in the chip platform after the transition from Motorola chips to IBM's PowerPC chipsets in the early 1990s and then to Intel in 2005.