A user found that in Facebook's iOS app, the camera is enabled without permission while scrolling through its feed. The question now is whether Facebook does it on purpose or is it a mistake.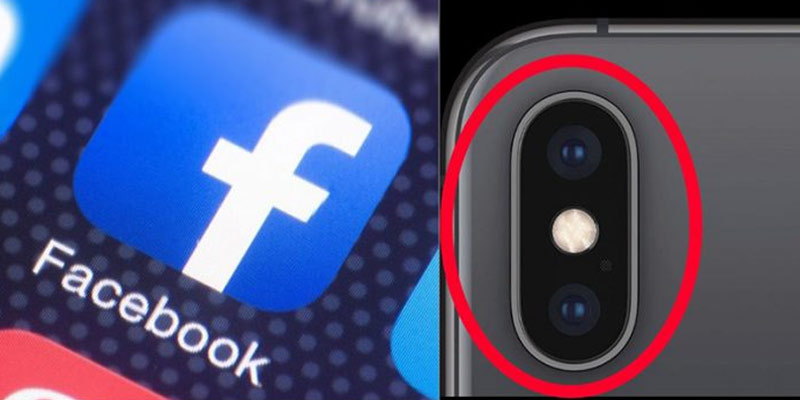 On Twitter, a user named Joshua Maddux reported that he has discovered that the Facebook app on his iPhone secretly activates the camera.
He demonstrated the problem with a short screenshot, where you can see in a narrow strip stating that the camera is filming the environment when you open a photo in the feed.
Maddux writes that he has determined the behaviour of the Facebook app on a total of five different iPhones. And another Twitter user found that if you look at a video in the feed and turn the device into landscape mode, you will see the complete camera app for a few seconds.
Facebook quickly became suspicious that the app purposely captures its users and their environment. However, the evidence points rather to a mistake.
Because Maddux found that the problem occurs only on devices running the latest iOS version 13.2.2. Interestingly enough, the update was used to fix a bug that causes apps to quit unexpectedly while running in the background.
The activity does not appear on older versions. So it's probably the question of who made a mistake. Facebook, Apple or both?
Until an update fixes the camera bug, iPhone users can protect themselves by denying access to the camera in the device settings. To do this type under privacy on camera and pull the slider on Facebook to the left.
You can find the app there only if you have previously allowed access to photograph directly from Facebook or to film.
Suggested Read: Find Out How Yahoo In Japan Is All Set For A Change?
Facebook has admitted that it is a bug and it will be fixed by an update soon. The issue was accidentally caused by a previous update that was necessary because the iOS app was not rendered correctly in landscape orientation.
It has not been found whether the error, uploaded, any photos or videos to Facebook servers.