India and Russia have agreed to export "BrahMos", the world's fastest anti-ship cruise missile to UAE, Vietnam, South Africa and Chile.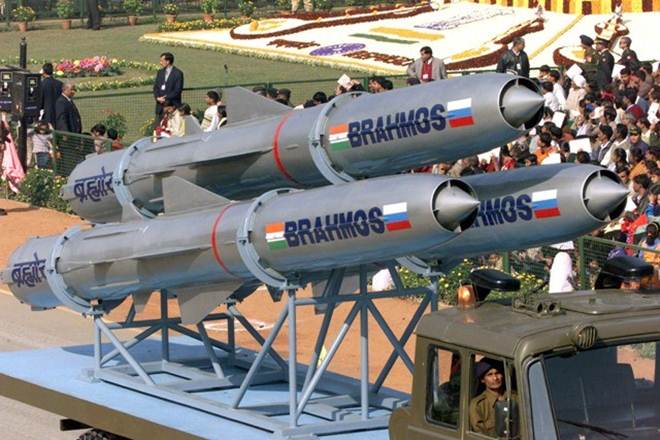 Government sources told on Thursday that in the defence exports policy several structural changes were made and these changes were yielding results.
As far as the export of "BrahMos" is concerned the talks with UAE, Chile, South Africa and Vietnam are in advanced stages.
Russia is the partner country in the "BrahMos" joint venture with its assent the discussions have now been taken to the next level with several other countries, including Philippines, South Korea, Algeria, Greece, Malaysia, Thailand, Egypt, Singapore, Venezuela and Bulgaria.
Defense minister Manohar Parrikar will visit Vietnam soon. With the ASEAN member country, the talks for closing deal could be discussed there. The "BrahMos" Aerospace is expected to ink the deal with UAE by the end of the year. Russia and India have good relations with UAE and there is conflict interest . There will be no problem in exporting "BrahMos" to the country.
China has expressed its reservations against India's policies to supply weapons, in the case of Vietnam. China and Vietnam are locked in a friction over maritime boundaries, in the South China Sea.
The Indo-Russian joint venture will soon test it cruise missiles on Russian Su-30 Flanker-C multirole fighter aircraft and for that ground tests are already prepared. A government source said that the friendly nations with whom neither India nor Russia have any conflict would be keen on buying these missiles.
"BrahMos" is a short-range ramjet supersonic cruise missile and it can be launched submarines, ships, aircraft or land. It is a joint venture between the Defence Research and Development Organisation of India and Russia's NPO Mashinostroeyenia.
Follow us on Facebook, Twitter and Instagram for more updates. Don't forget to like and share. Do tell us your views in the comment box below.
27 May 2016
Avni S.Singh