Thanks to the technological revolution, so many aspects of our lives are easier and more accessible. For example, travelling. Every year, there are a variety of new ingenious travel apps that provide you with important information and help you make the most of your time travelling.
Nowadays you can use Uber to get from A to B in no time, Airbnb lets you book a cosy stay at someone's home (rather than sleeping in a boring old hotel), and Google Maps helps you find your way around. Travelling has never been easier.
But which are the best travel apps you must-have?
Of course, Uber, Airbnb and Google Maps are still on the rise but here's an overview of some of the new and the best travel apps.
Google translator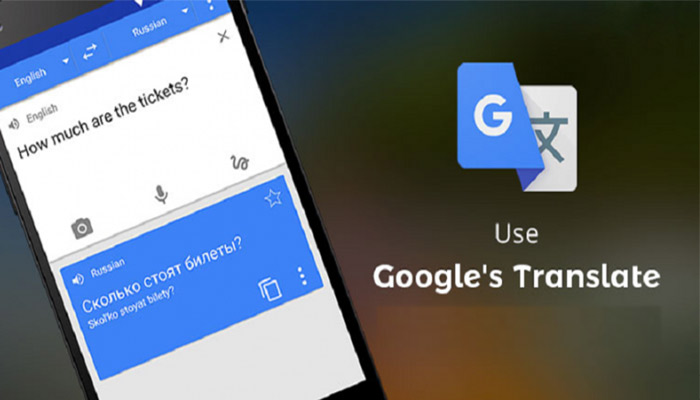 With the new update released last fall, Google Translate has quickly become a must-have for every traveller. Now you can take a photo of a text, mark it and then translate it into English.
In the past you could only translate from English into other languages, but not vice versa. This change is opening up countless opportunities for people around the world.
Translations of Arabic, Thai, Vietnamese, Hindi, Bengali, Gujarati, Kannada, Malayalam, Marathi, Nepali, Punjabi, Tamil and Telugu are possible. Along with that, the translation of street signs, menus and shop signs is now easier than ever.
The best travel app is available to both iOS and Android users and includes an offline translation option, a conversation feature and a writing option.
But what does that mean for you? It means communicating with locals is made easier during your trip. It also means that you will no longer have any trouble understanding the language when you eat out or ask for directions, and that will make you feel more confident abroad.
App in the Air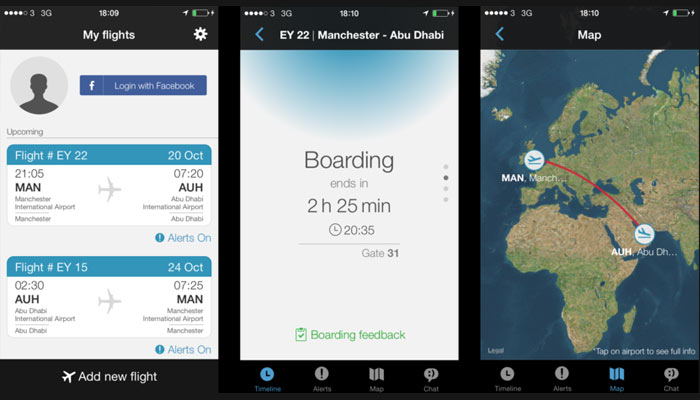 App in the Air(has an odd name but) is your one-stop app for everything related to travel, including loyalty programs, flight boarding, airport departures and arrivals.
It is one of the best travel apps because it shows in real-time, how long to wait for the security check-in, check-in and baggage reclaim.
Suggested Read: WhatsApp Pay Will Soon Be Launched In India
You'll never overestimate or underestimate the time it takes to get from the check-in to the gate at the airport. With App in the Air, everything from arrival to security check to boarding is displayed on your screen.
And the best part is that the app connects to Siri, so you can measure your bag with new technology to see if it actually fits in the luggage compartments of the aircraft which is incredibly handy.
Culture Trip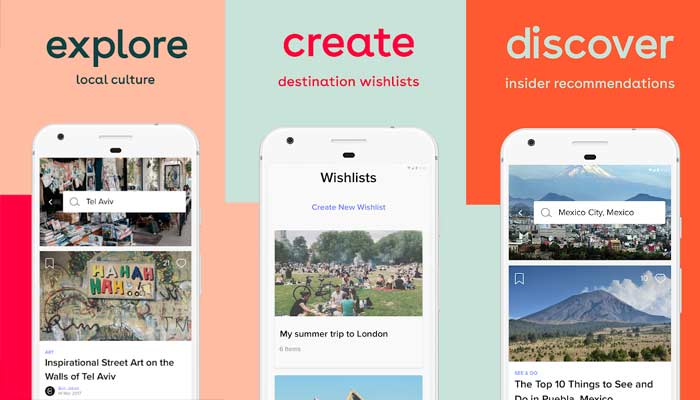 This app is like a friend or a handy tour guide in your pocket who behaves like a local and has insider tips on the best local hangouts and activities.
Every month, Culture Trip publishes over 1000 short articles on topics such as art, movies and food, giving travellers a quick and engaging look into the city of their choice. It is simply the best travel app if you need experienced suggestions or a travel guide in your pocket.
For example, if you were to go on a road trip or multi-city vacation in America, then you can simply create a wish list from the places you want to explore.
The app will tell you everything from hotels to great roads you should have seen, to an overview of where to find the best food. Culture Trip rates international locations, no matter where you travel, you can just look for ratings before the trip if you want to avoid tourist traps and get an authentic local experience.
Elk Currency Converter
A currency converter app is a must for any traveller. It's about as important as the map app because it's needed daily when exploring new cities, states, and countries while travelling. It is not only one of the best travel apps but also a must-have when you travel abroad.
Elk Currency Converter is easy to use, easy to understand and fun to use. The deliberately simple design helps to prevent travellers from paying exorbitant prices abroad. Elk will immediately show you the conversion rate. Only a few other currency conversion apps do that.
Venmo
Travelling alone can be fun but there is nothing better than travelling with a group of friends. However, group travel is usually associated with the inconvenience. It can be quite annoying to pay bills as a group and understand who owes what to whom.
Try out Venmo. Venmo is not new, but it helps you to manage your money and pay bills when travelling with others. Venmo connects directly to your bank account, so transferring money from your profile to others and vice versa is super quick and easy.
Suggested Read: Upcoming PS4 Games 2019, 2020
The transfer takes no more than 2-3 working days. So the next time you pay in the group, one of them can simply pay the bill and the others use Venmo to settle their share, so everyone can concentrate on the essentials like to relax and enjoy the vacation. If you are travelling in a group, Venmo is the best travel app.
Try these best travel apps and suggest us if you find any other app that is worthy of the title.