New game titles are about to hit the market shortly, get to know all about these upcoming PS4 games and their release date.
With the holiday season just around the corner, big game developers are giving final touches to their upcoming releases. So, are you ready to lay your hands on the best games this season?
This season there is something for everyone, be it RPG's, Action games, Racing Games, Adventure Game everyone is up for a treat. Ellie and Joel's fans have a big surprise waiting for them.
These are the upcoming PS4 games 2019, 2020
1. CyberPunk 2077
It's going to be a delight for Keanu Reeves Fans. As we all know, Keanu Reeves aka Neo from the matrix, John from John Wick is going a feature as a character named 'Johny Silverhand' in an upcoming game by CD Project Red titled 'CyberPunk 2077'. The same renowned developers who came out with the Witcher Series.
The game has already garnered a lot of interest from fans and critics and it is expected to be released on 16th April 2020.
2. Doom Eternal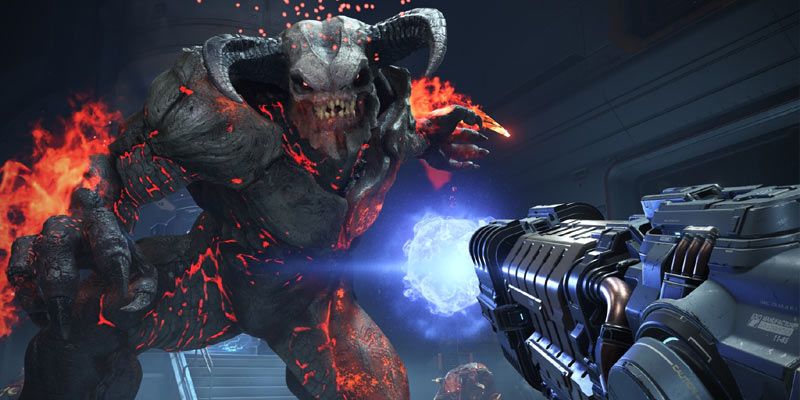 Back in 2016 when Bethesda came out with Doom. The speed and ferocity of combat were almost perfectly in tune with the strident metal soundtrack, just the way Doom-heads like it.
Fans are up for a treat from Bethesda who is coming out with another title in Doom Franchise titled Doom Eternal.
There is not much news regarding the upcoming title as of now but we can say it with confidence that it would be a bang when launched just like its predecessor.
Doom Eternal is expected to be released on 22 November 2019 For Ps4, Xbox and PC.
3. Dragon Ball Z: Kakarot
Kakarot(Goku) is a synonym to Dragon Ball Z. The Franchise has been running on for a decade and has a huge fan following. Be it an anime or a game under this franchise, goes on to become an instant hit in the market.
This time the developers have rectified the weak points that were present in the earlier titles. This upcoming PS4 game features a good storyline along with better graphics and reworked fighting mechanics. As it is an RPG, you can fly around, eat, train and go on a breathtaking journey to become a revered fighter in the world of Dragon Ball Z.
Get ready to relive your childhood again. The game is expected to be released on 17th January 2020.
4. Final Fantasy 7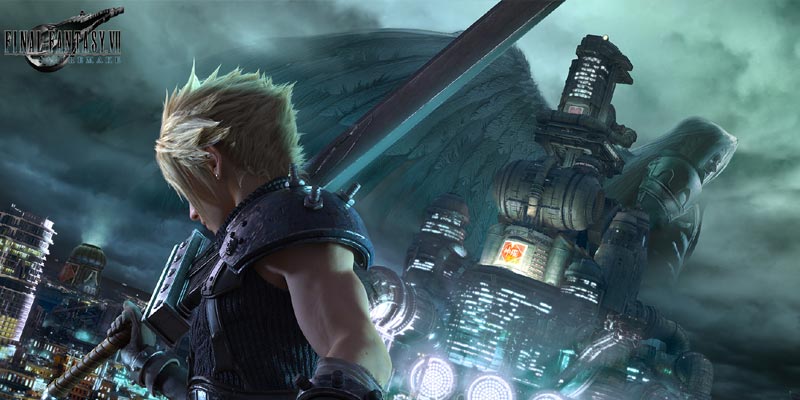 Do you remember what happened to Aerith in Final Fantasy 7, back in 1997? Get ready to experience it once again with better graphics.
There were lots of rumours, trolls and denials surrounding the game release. It was not sure whether a remake of it will ever see the light of the day. But the developers couldn't ignore fans for long. Finally, the highly awaited title remake has been announced by Sony Interactive with a teaser release of the revamped game.
Not only graphics but the actual gameplay has been revamped with the game being more action-based with real-time combat element. So, when can one expect to lay their hands on it?
According to sources, this upcoming PS4 game is expected to be released for the audience on 3rd March 2020.

5. The Last of Us 2
This title needs no formal introduction. With its intriguing storyline, well-crafted gameplay mechanics and beautiful graphics this game went on to become a chartbuster. It was highly acclaimed by the critics and fans alike.
The bond established between Ellie and Joel made fans heart melt. The highly anticipated sequel of this game is in works and Sony has released a trailer for the same. Set up five years in the aftermath, it would be great to see where the protagonists are heading and what all challenges are waiting for them.
The title is expected to be launched on 29th May 2020 and may go on to become the best upcoming ps4 game in 2020.

6. Watch Dogs Legion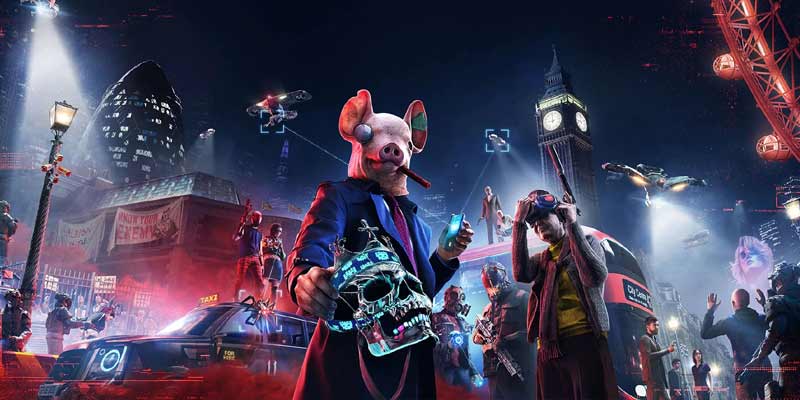 Whenever we talk about Watch dogs the first thing that strikes our mind is Hacking and Stealth. This game is going to deliver on both verticals and will feature London post-Brexit.
Watch Dogs Legion storyline revolves around London post Brexit where hackers and drones roam the city.
What's new about this new Watch Dogs game is that apart from hacking and stealth it is building a team of agents to add to your clan. In the vast world of London, any NCP can be recruited as an agent and is playable which is going to be pretty amazing.
There is no specific release date for the title but it is speculated to launch anytime in the first quarter of the year 2020.
7. Ghost of Tsushima
Japan and the samurais have a vast historical lineage for it is called the 'Land of Samurais'. Sony Interactive and Sucker Punch Studio are up for some treat with a samurai game in development.
Get ready to experience the life of a samurai during the early Japanese era. Ghost of Tsushima is an upcoming action-adventure stealth video game featuring a vast open-world ready to be explored.
Play as the last samurai 'Jin Sakai' and go on an epic journey to the fallen lands with the main aim to defeat the Mongols and fight for freedom and independence of Japan.
Ghost of Tsushima is expected to be released in fall of 2020.
With this list of upcoming PS4 games 2019, 2020 one thing is for sure that it's going to be a fantastic year ahead for gamers.