Michael Jordan to Basketball is what Michael Jackson is to pop music. Michael Jordan Quotes are truly motivating and coming from the legendary player who is regarded as the Greatest of All Time, its really inspiring. Jordan is an entrepreneur and owner of a basketball team Charlotte Hornets. NBA would never have been so glorious if Jordan had never been a part of it. In almost 20 years long career that started in 1984, Michael Jordan bagged 5 MVP awards, 14 NBA All Stars game appearances and was an integral member of USA Basketball Team, also considered as 'The Dream Team', for 1992 Olympics. He holds the record for highest career play-off scoring average.
Jordan is contemplated as the one who made the sport popular outside the USA. As a result, basketball is now the 7th most popular sport in the world with players featuring in the highest paid athletes list. Michael Jordan is a phenomenal name in Basketball, often praised for his work ethic on the court as well as of the court.
Jordan's rise through the ranks was never a cake walk. He had a fair amount of failure in his career but his zeal to be the greatest helped him to fight against all odds. His whole life is like an inspirational story and a great source of immense motivation.
Michael Jordan Quotes that will surely motivate you to achieve the infeasible.
1. I can accept Failure, everyone fails at something. But I can't accept not trying.

2. Some people want it to happen, some wish it would happen, and others make it happen.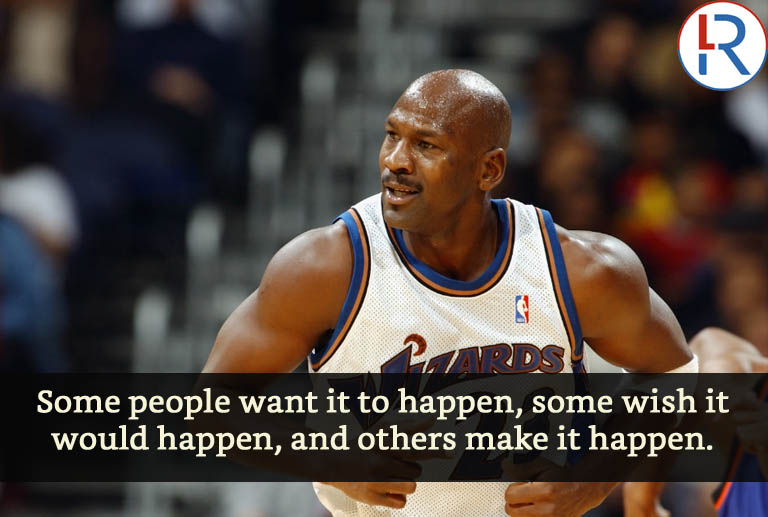 3. If you quit ONCE, it becomes a habit. Never Quit.

4. Everybody has talent, but ability takes Hard Work.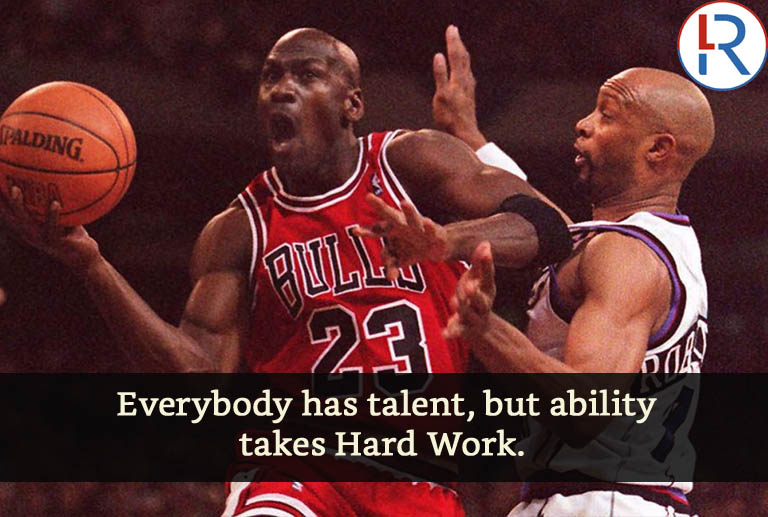 5. Always turn a negative situation into a positive situation.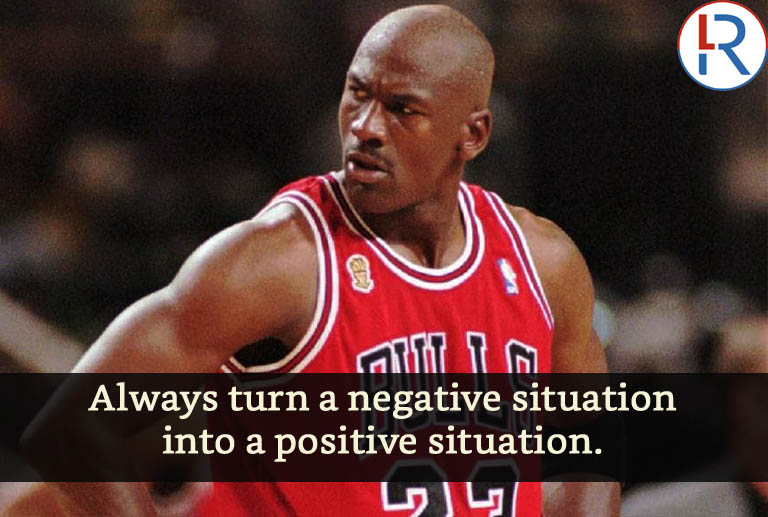 6. To learn to succeed, you must first learn to fail.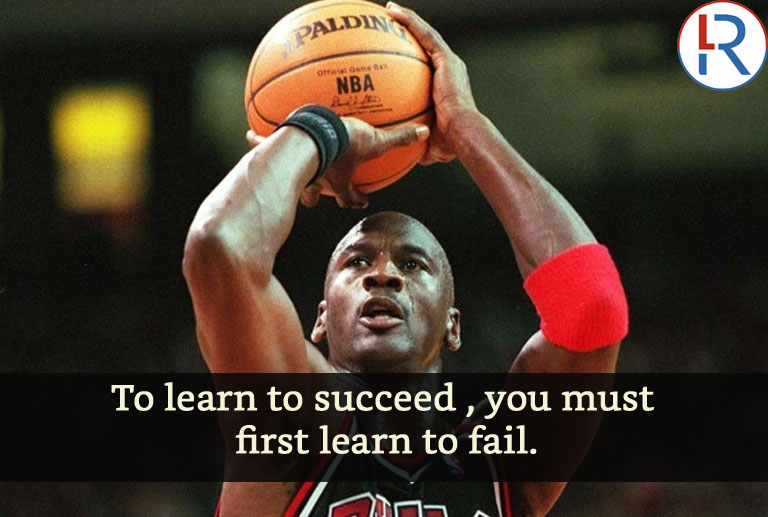 7. Never say never, because limits like fears are often just an illusion.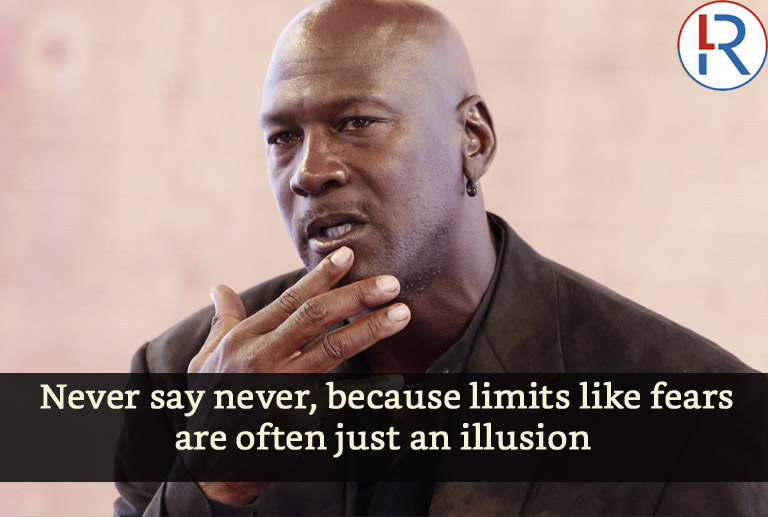 8. Once I made a decision, I never thought about it again.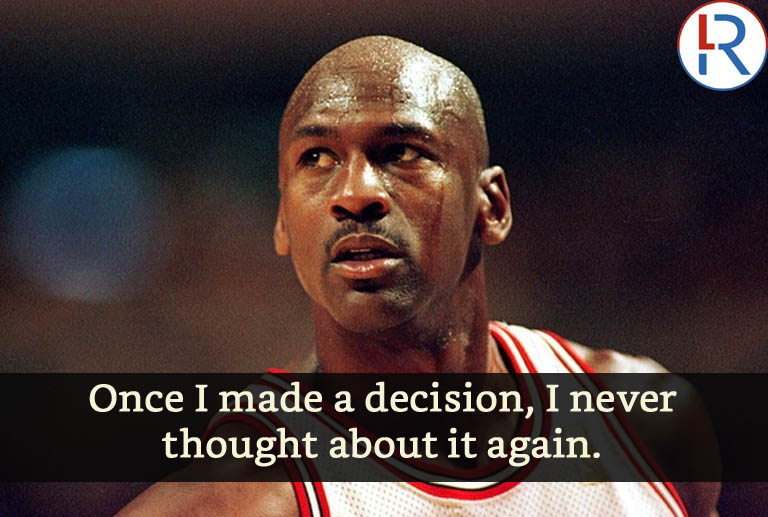 9. Talent wins games, but Teamwork and Intelligence wins championships.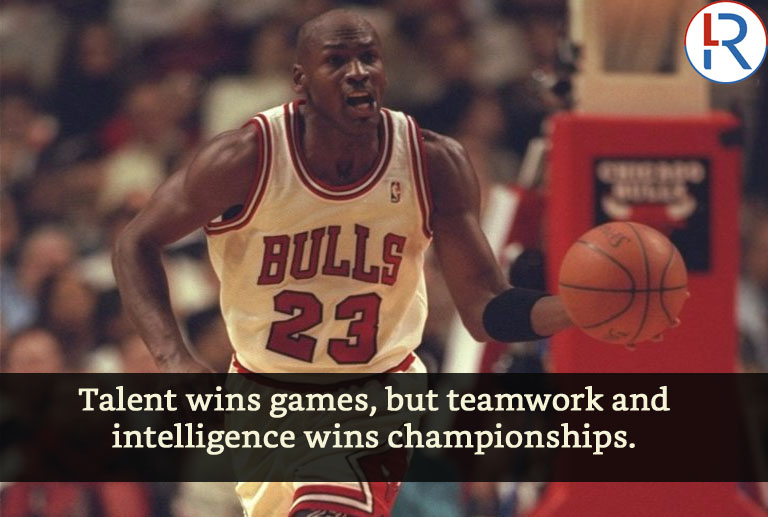 10. Sometimes you need to get hit in the head to realize that you're in a fight.
Michael Jordan is a legend who will always be remembered for his beyond compare deeds in the game as well as in business.
One can always learn so many life lessons from the living legend. Hopefully, these Michael Jordan Quotes have motivated you to ignite the fire inside you.
Which of the above Michael Jordan Quotes inspired you the most? Let us know in the comment box below.
Suggested reads: 10 Captivating Quotes on Virat Kohli