LeBron James is one of the most recognizable names in professional basketball. His meteoric rise to fame and success is a story that inspires people all around the world. From humble beginnings in Akron, Ohio, to international superstardom, LeBron's journey is a testament to hard work, determination, and talent.
LeBron James – Early Life
LeBron James was born on December 30, 1984, in Akron, Ohio. He grew up in a single-parent household with his mother, Gloria, who struggled to make ends meet. LeBron's childhood was marked by poverty and instability, and he often had to move from place to place.
Despite these challenges, LeBron had a natural talent for basketball. He started playing at a young age and quickly became known as a prodigy. He played for his local AAU team, the Northeast Ohio Shooting Stars, and quickly caught the attention of scouts and coaches.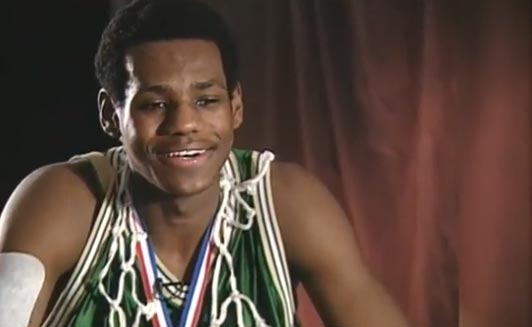 Career Beginnings
In 2001, LeBron enrolled at St. Vincent-St. Mary High School in Akron. He quickly became the star player on the school's basketball team, leading them to three state championships and earning national recognition as one of the top high school players in the country.
LeBron's talent did not go unnoticed by NBA scouts, and there was much speculation about whether he would go straight to the NBA after high school. In the end, LeBron decided to forego college and declare for the 2003 NBA Draft.
LeBron James – Professional Career
LeBron was selected as the first overall pick in the draft by the Cleveland Cavaliers. He made an immediate impact in his rookie season, averaging 20.9 points, 5.5 rebounds, and 5.9 assists per game. He was named the NBA Rookie of the Year and quickly established himself as one of the league's top players.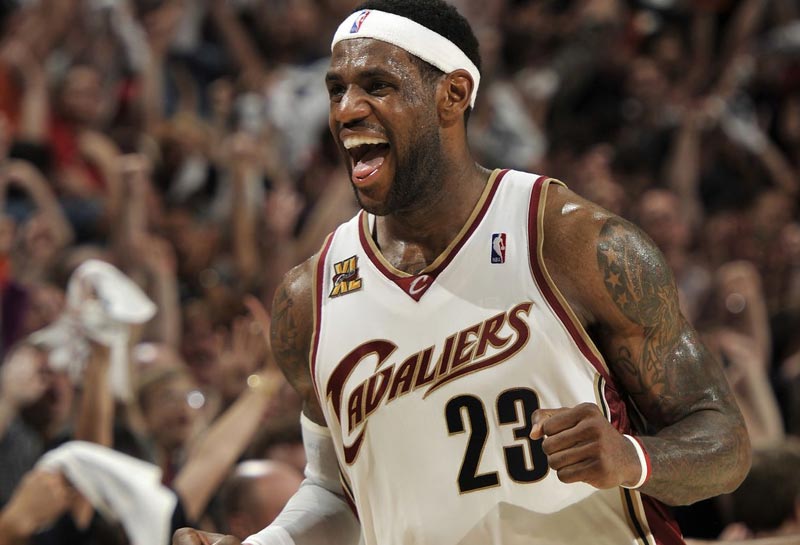 Over the next few years, LeBron continued to improve and lead the Cavaliers to the playoffs. However, he was unable to win a championship, and in 2010, he made the controversial decision to leave Cleveland and join the Miami Heat.
LeBron's decision to leave Cleveland was met with anger and disappointment by many fans, but he quickly silenced his critics by leading the Heat to four straight NBA Finals appearances and winning two championships.
In 2014, LeBron decided to return to Cleveland, where he led the Cavaliers to their first-ever NBA championship in 2016. He has continued to play at an elite level, and in 2020, he led the Los Angeles Lakers to their first championship in ten years.
Also Read: The Best Basketball Players In The World
Off the Court
LeBron's success on the court is matched by his philanthropic work off the court. He has been a vocal advocate for social justice and has used his platform to address issues such as police brutality and racial inequality. He founded the LeBron James Family Foundation, which provides educational opportunities and support to underprivileged children in his hometown of Akron.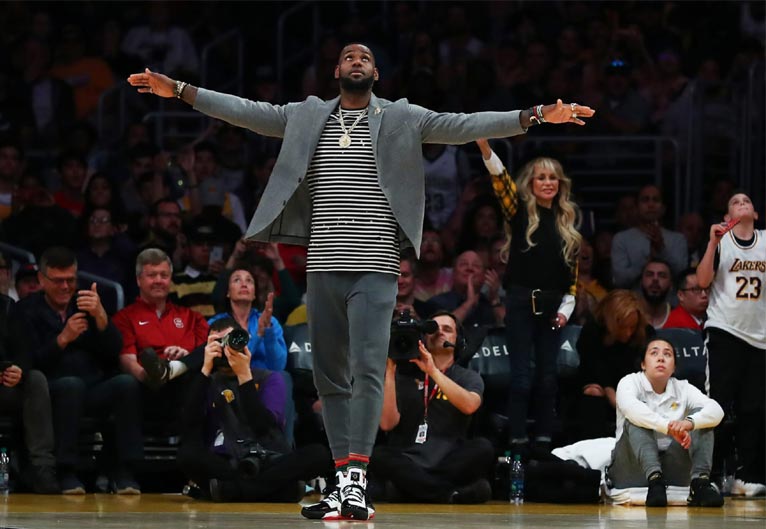 LeBron's business ventures have also been highly successful. He has partnerships with major brands such as Nike, Coca-Cola, and Beats by Dre, and has invested in companies such as Blaze Pizza and Liverpool Football Club.
Conclusion
LeBron James's rise to fame and success is a story that inspires people all around the world. His talent, determination, and hard work have made him one of the greatest basketball players of all time. He has overcome adversity and used his platform to make a positive impact on the world. LeBron's legacy will continue to inspire generations of young athletes for years to come.