Mumbai City FC won their opening match against FC Pune City by 1-0. Pune also had their moments in the game when Gustavo Oberman and Jesus Tato came close to scoring on a couple of occasions.
The home team FC Pune City started with aggression and had a chance of goal in the very 1st minute when Rahul Bheke's cross from right went into the danger zone of Mumbai's defence but the pass was somehow blocked by Ali.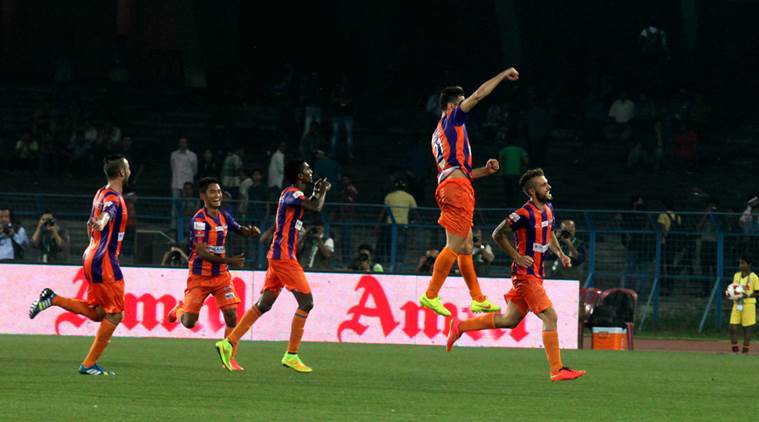 They got another chance in the 10th minute when when Arata Izumi headed a Jonatan Lucca cross toward the goal. The header was not powerful enough as he was only successful in passing the ball toward Roberta Volpato.
Matias Defederico made the game interesting with his outstanding skill, stealing the ball off Rahul Bheke and taking it past two Pune City defenders near the opposition goal line, before Ferreira charged in with a tackle.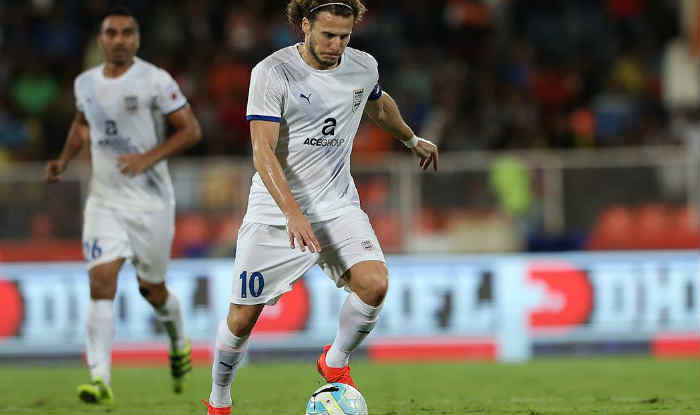 Mumbai City FC got its first chance just before half time when Diego Forlan took the ball into the box and found Krisztian Vadcoz with no one on his tail, thus having enough time to score.
However Gouramangi Singh blocked the pass for the Hungarian who was stunned at this sudden defence.
In the 69th minute, Mumbai scored the first goal when Matias Defederico's low strike found the warmth of the net. The goal was enough to break Pune mentally, as they showed great skills throughout the match.
Pune tried desperately to score but was not able to breach Mumbai City FC defence who went into barricade mode to save the match. Referee whistled to end the match and FC Pune City players left the stadium with their heads down due to the defeat on their home ground.
Follow us on Facebook, Twitter and Instagram for more updates. Don't forget to like and share. Do tell us your views in the comment box below.
4 Oct 2016
Rohan Jaitly