Zlatan Ibrahimovic, Swedish superstar has achieved it all in both club and individual honours, and has proved his worth in every major league in Europe. Whether he's playing for Sweden or in club football, odds are that something insane is going to happen if Zlatan's on the pitch.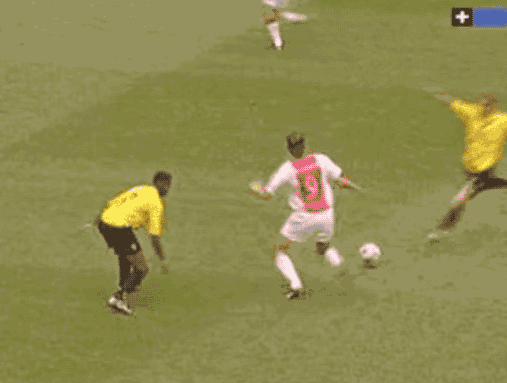 There is no footballer that provides as much entertainment both on the pitch and off it as Manchester United talisman, Zlatan Ibrahimovic. While on the pitch, he is a goalscoring machine as well as one of the most Badass yet prolific strikers of his generation, he is also known for being a great combination of grace, power, agility, guile, and audacity to a great effect.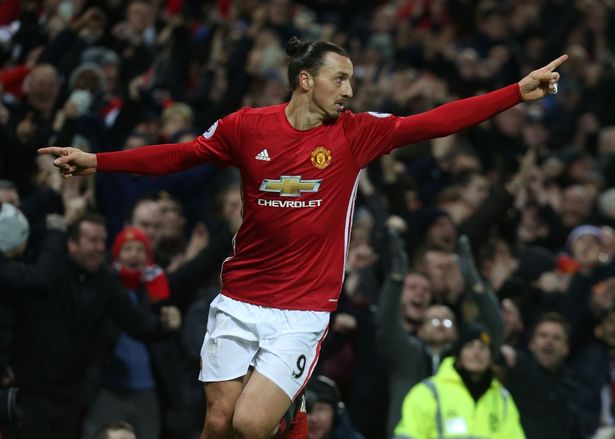 Off the pitch, Zlatan Ibrahimovic is brimming with confidence as well as self-belief, and so much so that he often refers to himself as "the Zlatan", or even use his priceless name (literally) as a verb where "to Zlatan" means doing something with extreme skill and talent to dominate.
Despite his extraordinary footballing skills and entertaining nature, Zlatan Ibrahimovic is often overlooked as the world's best despite having won numerous awards as well as individual accolades.
While some would say that this could be because of his, often, rebellious persona doubled with few controversies over the years that involved verbal spats with team-mates, managers, and opponents.
That said, the 36-year-old has played and won with some of the biggest clubs, and still continues to dazzle on the pitch with Manchester United.
For a player of his stature, Zlatan Ibrahimovic like any other footballer has some interesting facts related to him other than his famous quotes like 'Zlatan Doesn't Do Auditions' and 'I Can't Help But Laugh At How Perfect I Am'.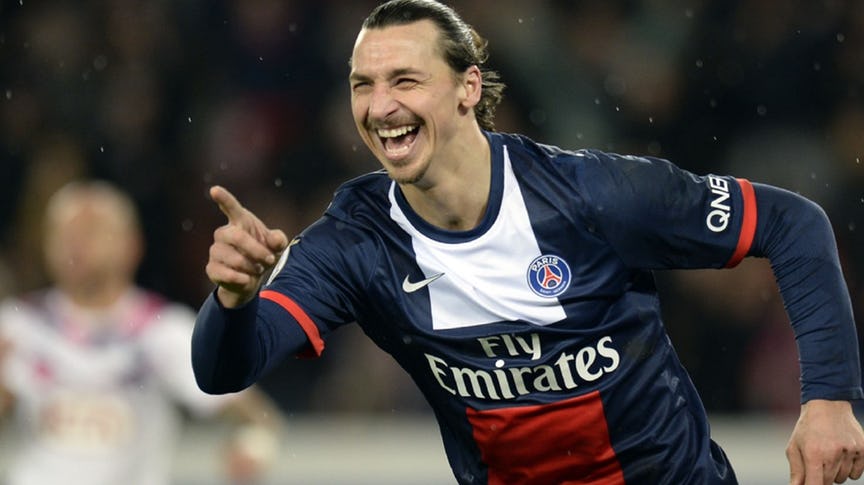 So without further adieu, here are some interesting Zlatan Ibrahimovic facts that perfectly go with his image of Superman from Sweden.
Zlatan Ibrahimovic: 10 Facts About The Most Badass Yet Consistent Footballer Around
1. There Is A Burger Named After Him In A French Cafe
During his PSG days, Zlatan Ibrahimovic was so adored in France that Doddy's Café, located in the suburb of Boulogne-Billancourt introduced "Le Zlatan", a mammoth burger which is described as one that "stands out from the crowd". The burger contains 600 grams of beef, a topping of bacon, cheddar, Auvergne blue, Emmental, and onions, and it is said to be so large that the bun is made specially in the café.
2. The Karate Kid : Zlatan Ibrahimovic facts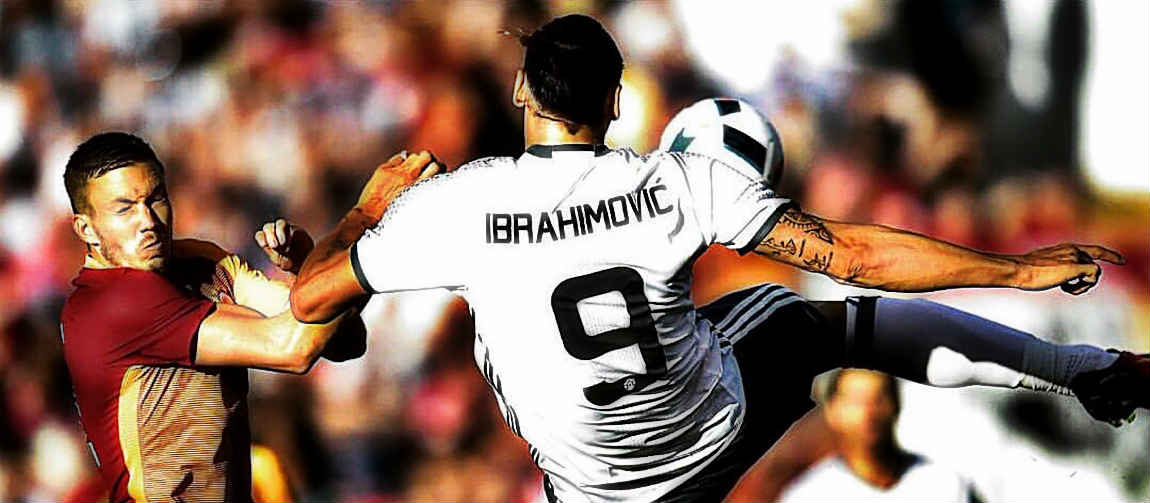 He is one player that you wouldn't want to get on the wrong side of as he became a black-belt in Taekwondo at the age of 17 years in his hometown of Malmo. Being the sort of guy and character he is, Zlatan Ibrahimovic continuously finds himself in quite a few arguments with the opposition and his own teammates. His martial art abilities also help him with the phenomenal ability for those acrobatic and overhead kicks, which has stunned the world on many occasions.
3. Zlatan Is A Trademark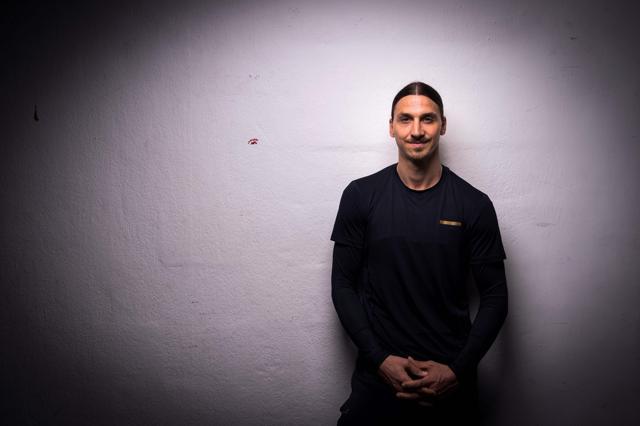 This is surely one of the those Zlatan Ibrahimovic facts that have made the world go bonkers after learning about it. With both "Zlatan" as well as "Zlatan Ibrahimovic" trademarked, he has exclusive rights to products such as clothes, shoes and sporting goods, soled with his name. Moreover, the term "To Zlatan" was added to the Swedish national dictionary and is also widely used around the world, meaning to dominate or execute something with extreme talent.
4. He Scores Wherever He Goes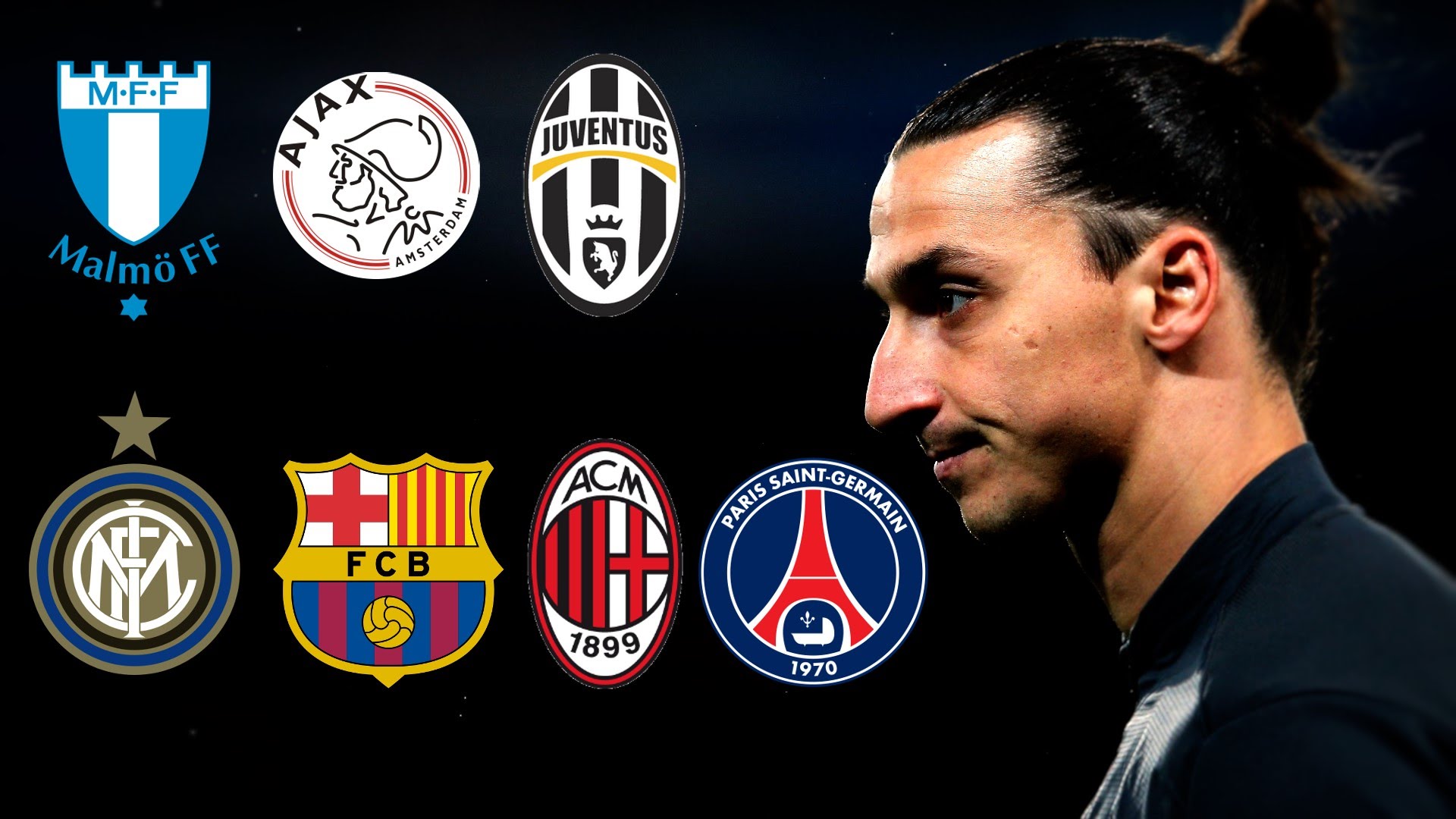 Zlatan is a deadly player no matter what shirt he is donning and rightly so, he holds a record of Scoring in Champions League with six different clubs, a record not expected to be broken in near future. In Europe's greatest club competition he has scored goals for Ajax, Juventus FC, Inter Milan, Barcelona FC, AC Milan and PSG. While many of these have been stunning goals, Zlatan Ibrahimovic has never lifted the trophy.
5. Zlatan Court: Zlatan Ibrahimovic facts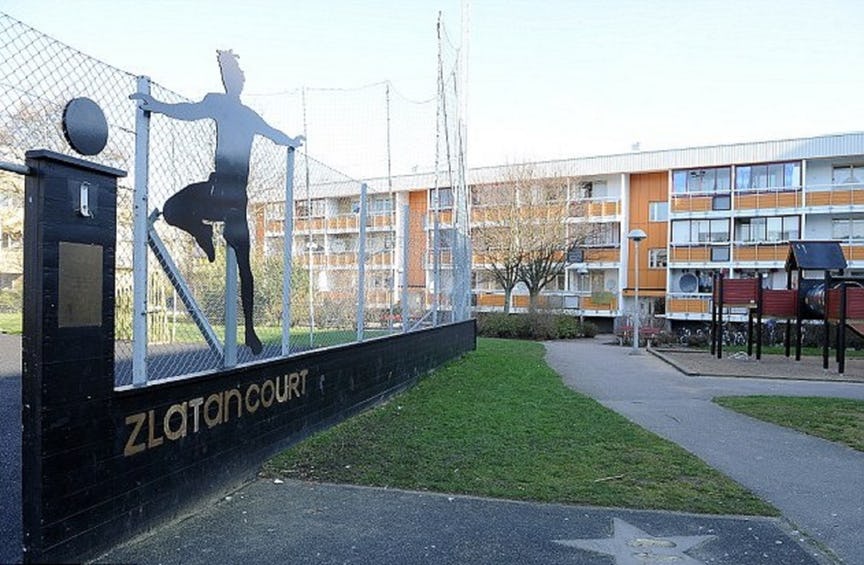 When he was just a young boy he practiced and learn the art of football on an old gravel pitch which was located just outside his mother's house. After turning pro, Zlatan and Nike completely overhauled the pitch with rubber ground and had the goals posts painted in gold. The court is now called the "Zlatan Court", and helps to enable a whole new generation of footballers to learn the game with better facilities than the Swedish striker himself did when he was young.
6. The XBox Teammate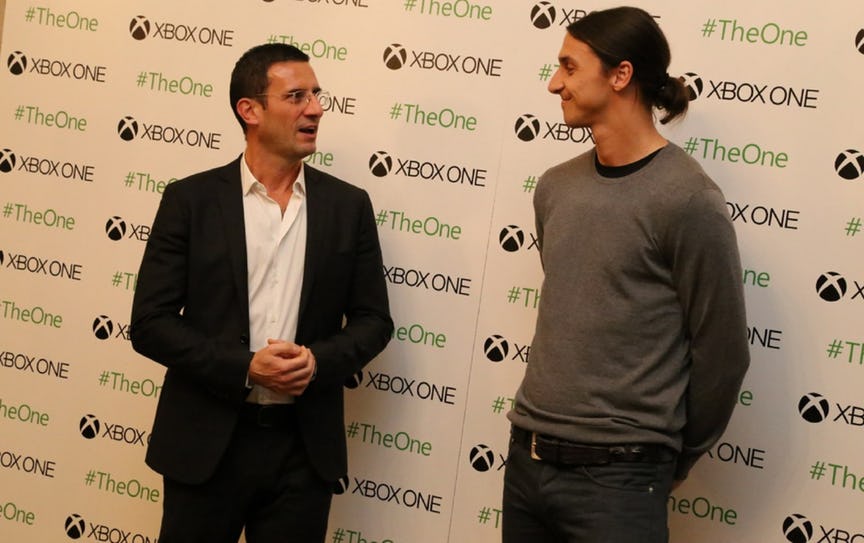 Shortly after failing to qualify for the 2014 World Cup, Zlatan surprised his PSG teammates with a rather unique gift. Each of his teammates received a limited edition Xbox One, of which he is the brand ambassador, bearing their respective name and squad number. Surely, his teammates could afford the Xbox One but what made it special was the Sweden national's signature, at least this what he thought.
7. Ten-Time Swedish Footballer Of The Year
One of the biggest class defining Zlatan Ibrahimovic facts has to be his Guldbollen (Swedish Footballer of the Year) winning-spree from 2007 to 2015 which coupled with his 2005 award, takes his tally to 10-times. He picked up his 10th award in November 2014, which was his 9th consecutive award while Freddie Ljungberg is the only other player to win this award-winning in 2006 in last decade.
8. Predicted His Own Future: Zlatan Ibrahimovic facts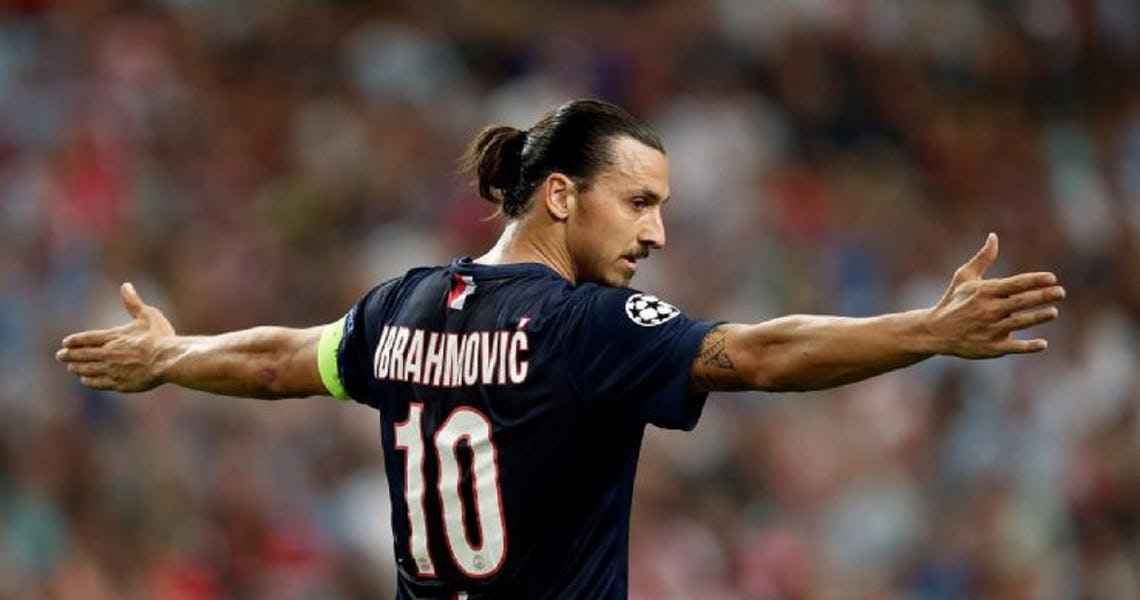 Zlatan always does what he wants to do and this fact about the Swedish talisman is enough to prove that. In 1997, a 16-year-old Ibrahimovic was given an English project on the topic of 'where would you be in five years of time'. His teacher recalls, "He wrote that he will be a professional footballer in Italy, making big money, own a villa by the sea, and will be rich as a troll." Boy, he has fulfilled his dreams!!
9. He Chose Sweden Over Bosnia And Croatia: Zlatan Ibrahimovic facts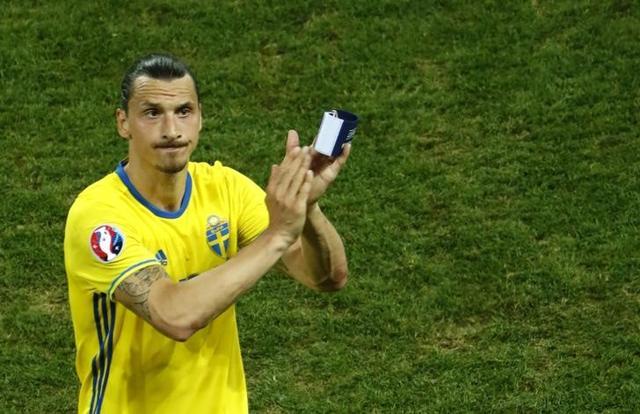 While Zlatan Ibrahimovic was born in Sweden to his Bosnian father and Croatian mother, both his parents were immigrants in Sweden (where they met). This meant that he was eligible to apply as a footballer for Bosnia, Croatia as well as Sweden. But he selected Sweden as it was where was born and learned the art of football. He made his international debut in 2001, during a goalless friendly draw against the Faroe Islands, followed by his first international goal in a World Cup qualifier against Azerbaijan, the same year.
Also Read – The Best Zlatan Ibrahimović Quotes Ever
10. At The Age Of 10, He Scored 8 Goals In A Second Half As A Substitute:
While playing for his local team named FBK Balkan at a tender age of 10 years, Zlatan was brought in as a second-half sub when his team was trailing 5-0. He then turned the face of that game, scoring a remarkable eight, yes that's right, eight goals in the second half to win the game by 8-5.
"The Zlatan" was born on that day and the world was soon going to take notice of this young Swedish player with sensational talent at such a young age.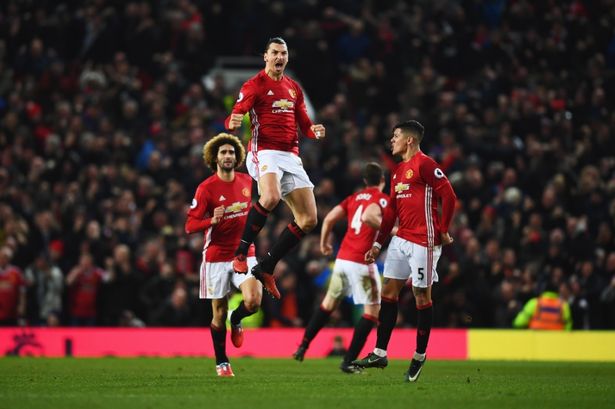 These were the 10 interesting Zlatan Ibrahimovic facts that also define his classic career as a footballer and as for his current stint with Manchester United, he scored 26 goals in the 2016/17 season, the most by any United player and the second, after Javier Hernandez (in 2010-11) to score in the Premier League, League Cup, FA Cup, Europe as well as the Community Shield in a single season.
Ibrahimovic is still Zlatan-ing on the field!!