In a stunning move that could be likened to one of his classic footballing manoeuvres, Brazilian legend Ronaldinho has given fantasy relationship-goals to all by deciding to marry two women at the same time.
It's time to wake up and realise that you aren't reading any oedipal text or some literature belonging to the nomad period. We are very much in the 21st century. We are in an age of Tinder and one, where commitment is often a term fragrantly violated left, right and centre.
In an age where monogamous relationships are either considered boring and often leave a 'lot to be desired', Ronaldinho is free-kicking it, literally speaking! How envious can he possibly make the world at this time? It's reported that Ronaldinho had been dating his earlier partner for a while now before he asked the Beatriz Souza's hand for marriage.
At this time, the star footballer had already been living with the two of them. Can you dig that? In fact, that's not all. Last year, during the legendary Rio Carnival, the Brazilian legend took his two 'future wives' to an esteemed slot in the grand fest from which the three of them enjoyed the ensuing ceremonies.
Incredibly, in a country where polygamy is completely outlawed, Ronaldinho has been reportedly living with his two partners for a brief amount of time, perhaps since last December. Civil unions, although, continue to be a common feature of the society- it is believed. But what's interesting is that at a time and age where men are commonly hustling and jumping from a relationship to another like Mowgli in fictional Kipling-jungles, how coolly is Ronaldinho set for life, seemingly in harmony with his two partners.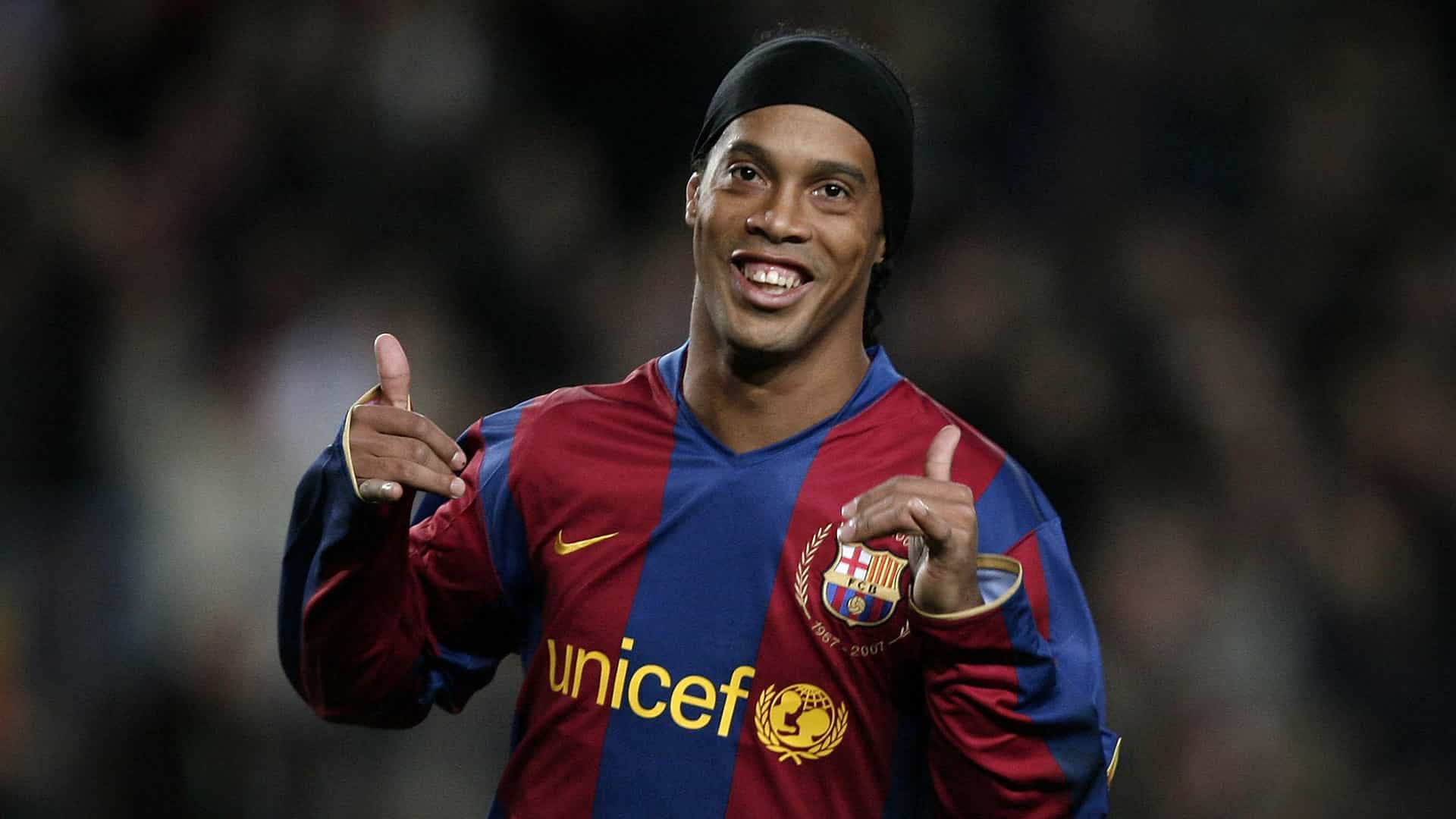 On a lighter note, if at all, there were to be a movie made on the current relationship status of Ronaldinho- just who might Hollywood moviemakers consider apt for portraying this truly one of a kind relationship? It is expected that the trio will get married sometime in August. But in all seriousness and with no twinge of sarcasm whatsoever, it is about time that the world-given Ronaldinho's excellent confidence levels of handling multiple women in his life- should be considered a relationship guru.
We've seen how families crumble at the cost of illicit relationships that at times, men and at times, women carry on with despite being married to another, haven't we? Amid this ghastly reality of our lives where it's often the children who suffer, Ronaldinho's forthcoming marriage is perhaps a reminder of stuff that happens in fictional accounts not in real. But as long as the Brazilian legend is happy and can handle the enormity of challenge- as having two partners may bring just that- who are we to complain?