Neymar's transfer has been one of the hottest topics of this summer transfer window and after Paris Saint Germain and Barcelona decided to host a sudden press conference, the matter seems to be everything but at its end.
When it comes to reports on PSG, the Ligue 1 Champions, Le Parisien are right up there for being one of the most reliable sources and according to them, Neymar's transfer has reached to its final stages as Paris Saint Germain has agreed to a 5-year lucrative deal with Barcelona's key attacker, Neymar.
Also Read: Chelsea Out, Manchester United And PSG Become Front-Runners For Neymar's Transfer.
In the backdrop of Cristiano Ronaldo's transfer to PSG rumors after the Portugal National was accused of tax evasion by Spanish authorities, it seems like Unai Emery has done a rather exceptional job by picking the right nerve and promising Neymar a leading role in his squad in the next season.
With that, Paris Saint-Germain (PSG), who announced their desire to become one of the greatest clubs in the world and lead the Champions League, earlier insisted that they would do anything to sign the best players to fulfill their goals. But, little did we know that they would be looking to fulfill a buyout clause of around £196 million with Barcelona for Neymar's transfer.
Neymar, the third hottest property in club football after Lionel Messi and Cristiano Ronaldo, has everything needed to become one of the greatest players to have ever graced the game. But the Brazilian is said to be unsure of his emergence in the shadows of Lionel Messi at Camp Nau, hence the spark of Neymar's transfer.
The 25-year-old, who started and scored for Barcelona during the pre-season friendly against Manchester United in the US, have netted 105 times in 186 appearances for Barcelona in all competitions, however, according to the reports by Le Parisien, this pre-season might be last of Neymar with Barcelona.
It is said that the official statement will come after the United States pre-season tour and while fans were waiting for an announcement about Neymar's transfer, the player has already stated his demands to PSG that are going to cost the club around half a billion euros to cover every aspect of the deal.
Here are the demands made by Neymar Jr for a future squad at PSG, according to Le Parisien.
Neymar considers Dani Alves "as his big brother", and after the player was signed from Juventus, now Neymar has demanded that Alves should stay at PSG until he does.
To complete Neymar's transfer, PSG will have to sign Liverpool's Philippe Coutinho, who, interestingly, has been linked with a move to Barcelona. But it won't an easy to pull off singing as Liverpool is demanding at least 90 million euros for Neymar's Brazilian teammate.
Considering the high buyout clause and financial liberties, PSG reportedly prefers Arsenal's Alexis Sanchez instead, but since the rumor about PSG going for Sanchez surfaced, Arsenal has kept their attacker off the transfer market.
Another demand that Neymar has made is that Lucas Moura, another Brazilian, should stay at the club. The player has earlier been tipped for a PSG exit this summer but after Neymar's transfer demands, this leaves PSG with a handful of choices to tackle the financial constraints.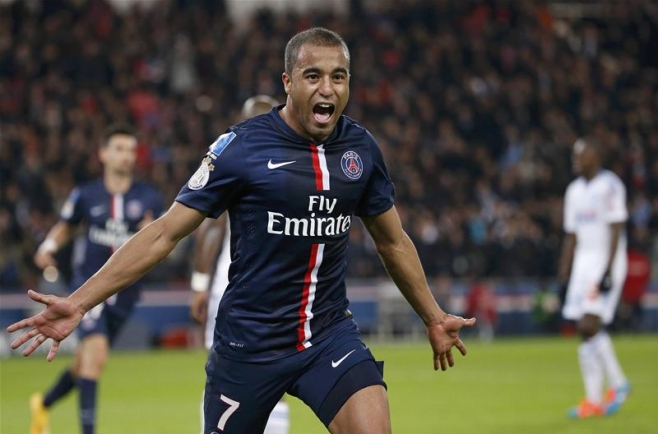 Neymar netted 20 goals as well as assisted in 19, in his 46 appearances for Barcelona in the 2016/17 season and by all means, he is an indispensable part of Camp Nou. Neymar makes MSN attack complete and it will be extremely hard to replace him for Barcelona.
However, Barcelona can't blame others for being in this situation as they failed in both La Liga and Champions League, last season and while Lionel Messi has been an integral part of the squad, Neymar still has an opportunity to shine, if given the chance of leading from the front.
For Paris Saint Germain, Neymar's transfer could change the complexion of the club entirely, and their aspirations of becoming the biggest club in the world would be one step closer to reality after this.