Neymar, the Barcelona attacker, has been subjected a heated transfer rumor with clubs like Manchester United, Chelsea and Ligue 1 Champions Paris Saint Germain, all vying to grab the services of the Brazilian.
Neymar currently has a contract until 2021 with Barcelona and has had a marvelous season despite the Catalans losing to Real Madrid in the race for La Liga and Champions League. However, Neymar has been struggling to become the top dog in the shadows of Lionel Messi, who has also signed a three-year contract till the 2020-21 season. Neymar made 45 appearances for Barca in all competitions in the 2016-17 season and scored 20 goals.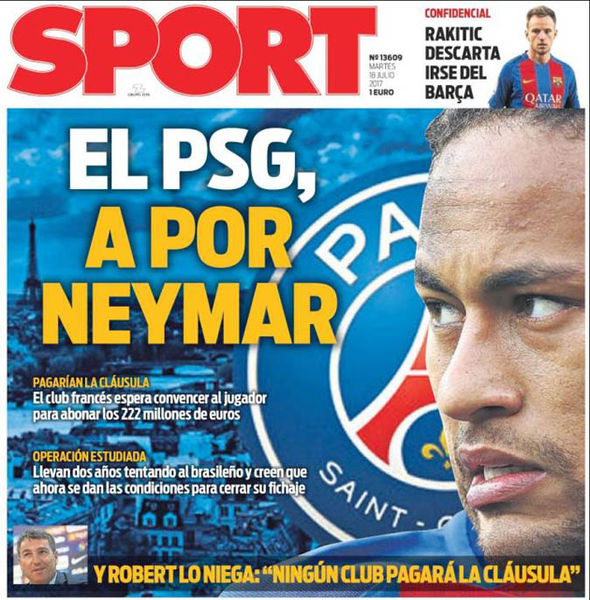 With Lionel Messi's presence confirmed at Camp Nou, reports in Brazil are suggesting that Neymar is exploring every other opportunity he has to compete for a club with him being the priority. While Neymar, when asked about the reports, chose to stay mum, Barcelona vice-president Jordi Mestre has denied all the rumors and has said that is and will be a player of Barcelona FC and will 200 percent play in the next season.
https://twitter.com/BrazilEdition/status/887696860508499971
Barcelona's president Josep Maria Bartomeu was also approached and here is what he said,
EITA! @marcelobechler perguntou ao presidente do @FCBarcelona sobre o futuro de @neymarjr no clube e o cara soltou essa aí! Significa? pic.twitter.com/IX59FLy31Q

— TNT Sports Brasil (@TNTSportsBR) July 19, 2017
But that's not it, Paris Saint Germain are said to have made a pact with Neymar for a transfer next season and are reportedly ready to pay his £196 million release clause. That being said, Manchester United and Chelsea, the two English Premier Clubs, who are looking for a front line attacker, have also joined the race to grab the services of Neymar Jr, however, with PSG ready to pay almost 200 million pounds, without any bargain, Chelsea has pulled out of the race and Manchester United are patiently waiting for an opportunity of a heads up from Neymar's manager.
Interestingly, PSG bid adieu to Zlatan Ibrahimovic last year to Manchester United and were the frontrunners in Cristiano Ronaldo's transfer controversy and they are not willing to repeat their mistakes of the last season.
Ibrahimovic has left a huge void in PSG's lineup and Neymar is the best possible replacement for the Ligue 1 Champions. PSG are reportedly ready to pay Neymar a £45m signing on fee, as well as offer a five-year contract worth £596,000 a week after tax.
The arrival of compatriot Dani Alves at PSG is reportedly a drawcard for Neymar, who would also have fellow Brazilian Nationals Thiago Silva, Lucas Moura, and Marquinhos as his new teammates.
The Marco Verratti Angle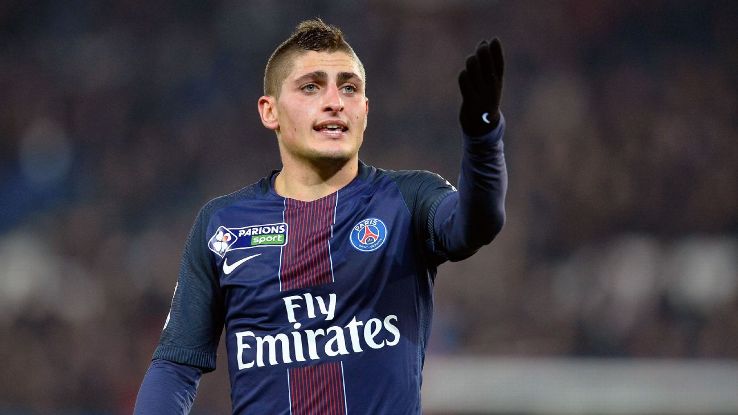 Barcelona has openly disclosed their interest in PSG's Marco Verratti which has further intensified the rumors as the player can be used as a makeweight to bag Neymar despite the huge release clause.
What Now
The 2017 summer transfer window has been one of the most intensified pre-season developments and Paris Saint Germain are on the verge of becoming one of the greatest ever club in Europe and Coach Unai Emery has admitted that they are targeting the world's top players, and Neymar is definitely a name on their list.
If they want to compete with FC Barcelona, ​​Real Madrid, Bayern Munich, and win the Champions League, then PSG needs to have a player of the world top five and they are definitely trying to get one signed before the next season.
That 6-1 defeat handed out to Paris Saint-Germain last March by Barcelona still weighs heavily on the minds of the French club and star, in particular, Neymar, still sends chills down their spine every time they close their eyes. So, what's better than playing with a destructive force on their side.
As for the Neymar Transfer controversy, we expect him to play for Barcelona at least for this season and if the Catalans fail to rise through the ashes in 2017-18, Neymar would definitely want to fly to Europe rather than playing under the shadows of Lionel Messi and Luis Saurez.