Cristiano Ronaldo Transfer has been the most searched topic on the internet for days now and since the Real Madrid superstar supposedly announced that he wants to leave Real Madrid after being accused of tax evasion worth millions, clubs from the English League have come out to over him as well as his a bid that both can't refuse.
While Cristiano Ronaldo has been subjected to world record transfer fee for his former club Manchester United, Paris Saint Germans are also looking forward to filling the void left after Zlatan Ibrahimovic's transfer.
Cristiano Ronaldo's Transfer: What Has Happened So Far
Moreover, Real Madrid's President, Florentino Pérez, has also come out to speak on the Cristiano Ronaldo Transfer controversy while backing the Portugal national and saying that he is an integral part of Santiago Bernabeu. While Pérez has said that he hasn't talked to Cristiano Ronaldo about the matter as the player is currently busy in Confederation Cup, he also didn't fail to mention that unless a club is willing to pay for Ronaldo's buyout clause, which stands at a Billion Euros, he is not going anywhere.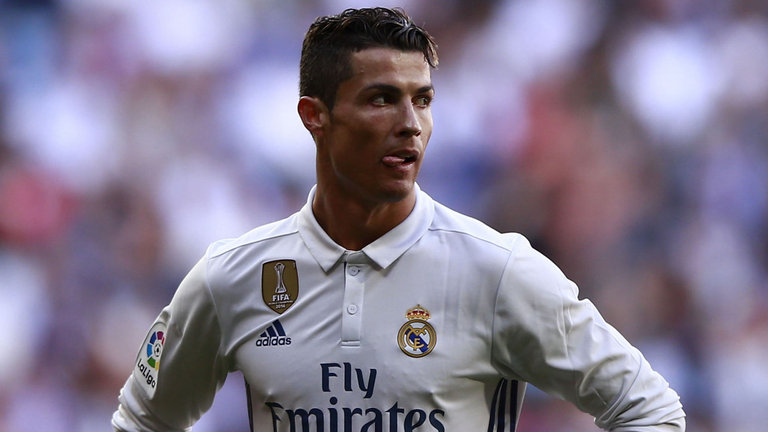 While the statement itself left many confused over Real Madrid as well as Cristiano Ronaldo fans, there comes another report by a Spanish Daily Don Balon, that suggests that Real Madrid has already finalized their prime target for the summer transfer window who will replace Cristiano Ronaldo, if the latter decides to leave.
According to the report, former Barcelona player and current Arsenal striker, Alexis Sanchez has been finalised as Cristiano Ronaldo's replacement by Real Madrid and it further added that since Sanchez's contract will end by the fall of the upcoming season, Arsenal reportedly wants £50m for Sanchez, which, if 'Cristiano Ronaldo Transfer' really happens, will be a piece of cake for Real Madrid.
Alexis Sanchez has refused to sign a contract extension with Arsenal and the club playing with the idea of either letting him go now or keep him for another season.
Arsenal is highly unlikely to do business with its Premier League rivals, Manchester City being very keen on sign Alexis Sanchez, that leaves Real Madrid with a good chance to sign the Chilean international.
While some of who might think that replacing Cristiano Ronaldo with Alexis Sanchez won't be a great idea, the fact of the matter is, no one in the world will be a perfect replacement for the four-time Ballon d'Or winner. However, it's the unorthodox traits that have attracted Real Madrid towards Sanchez which are kind of similar to that of CR7. (Interesting, we will still see a No.7 jersey in Real Madrid if it all turns out to be a reality.)
Alexis Sanchez also boasts a great goal tally for the 2016/17 season, having scored 30 goals in all competitions. The 28-year-old, during his tenure at Barcelona (2011-12) netted 39 goals in 88 La Liga matches.
At the end of it, nobody wants Cristiano Ronaldo Transfer to become a reality but if it does, Alexis Sanchez would be a brilliant addition for Real Madrid. Although he won't be as good as Cristiano Ronaldo has been for Santiago Bernabeu, he would still be the best replacement for CR7. Eden Hazard is also an option for Zinedine Zidane, but his injury has forced the club to look elsewhere.