Cristiano Ronaldo position with Spanish Giants Real Madrid has been on a boil for all the wrong reasons since rumors suggesting that the Portugal national has made his mind to leave the club after facing scrutiny over his personal income tax by Spanish authorities.
He has been linked with a move to his former club Manchester United and League I champions Paris Saint Germans but we all are waiting for an official statement that has been taking its own sweet time to surface.
However, with Cristiano Ronaldo becoming a father for the second time to twins via surrogacy, he has been on a pre-season vacation with his family and until he comes back, we are not expecting any official statement from the four time Ballon d'Or winner.
But with the summer transfer window coming to an end, the situation is hinting towards Cristiano Ronaldo staying at Real Madrid and replicate his performance in the next season.
On the other hand, Cristiano Ronaldo leaving Real Madrid is not a rumor to ignore and football pundits have started evaluating the possibilities of Ronaldo's transfer. We have seen numerous greats speaking in the issue and the recent ones are Michel Salgado and Jose Mourinho.
The Manchester United Manager, Jose Mourinho has clearly ruled out signing Cristiano Ronaldo back from Camp Nou. When asked about the likelihood of Cristiano Ronaldo's move to United, here is what Mourinho said,
"I am not going to force my club to waste time on players who are 'mission impossible'. Ronaldo is an important player for his club. He is a player of great economic power. We have not been able to find any specific reason that could have made us think that Ronaldo could leave."
During the press conference after winning against LA Galaxy by 5-2 in the first match of the pre-season tour of the United States on Sunday, Jose Mourinho further added that Alvaro Morata will also not end up at Old Trafford either.
Meanwhile, former Los Blancos attacker Michel Salgado has also said he doesn't see Cristiano Ronaldo playing in the European Flight with a different color and if he decides to leave, it will be either for the US League for the cash-laden Chones counterparts.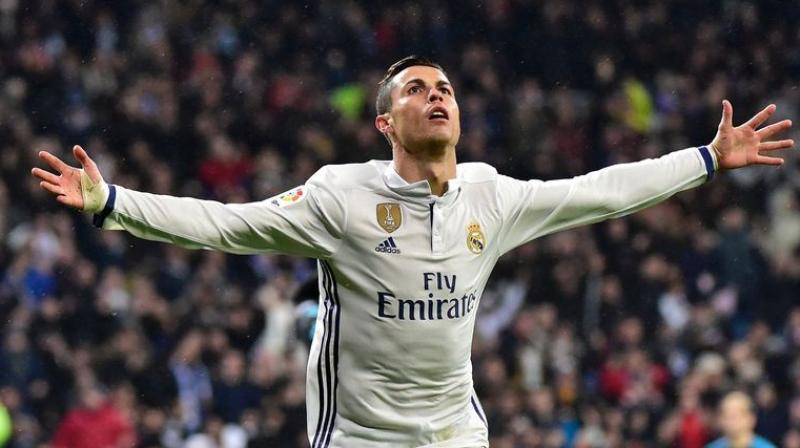 He further added, "I think Cristiano Ronaldo is comfortable in Real Madrid. Right now he is Real Madrid's soul, he is the guy that we all look to during big games, and to be honest I think he is going to stay".
Both these statements perfectly go with the current rumor that states Cristiano Ronaldo joining Real Madrid's squad after they come back from the pre-season US Tour and since his vacations started late due to the Confederations Cup, Ronaldo, however, will not play during the initial days of the next season.
Zinedine Zidane wants him to take a full month off, which means Cristiano Ronaldo is likely to make his next Real Madrid appearance at the home of Barcelona, the Camp Nou in the Supercopa de Espana.
Cristiano Ronaldo will, however, check in for a medical in Madrid next week but there is nothing to worry for fans of Los Blancos, as this is simply a routine check-up to monitor the player's physical state, particularly his knees, which kept him sidelined for some games last year.
Then, at the end of July 2017, he is expected to return to work, as he also has his first tax-related hearing on July 31.
After helping Real Madrid to La Liga and Champions League double in the 2016-17 season, Cristiano Ronaldo has become the hot favorite to win his fifth Ballon d'Or crown, and the performance is expected to get even better, next season.