Ballon d'Or has been the most coveted individual honor in world football and since almost a decade, it has been dominated by two of the most influential players on the field, Barcelona's Lionel Messi and Real Madrid's Cristiano Ronaldo, who has won this title five and four times respectively.
This year too, the Ballon d'Or award is expected to be claimed by Cristiano Ronaldo as the player has taken his team, Real Madrid, to a European double after winning the La Liga as well as Champions League, meanwhile scoring, 42 goals in 46 appearances and assisting in 12 times.
This has made him the favorite of this year's Ballon d'Or title and if he wins, he will tie Lionel Messi's record of five Ballon d'Or awards. This brings us to the Argentine, well when the number of goals are considered, Lionel Messi has netted 54 times and has assisted 19 times, however, Messi may have had a brilliant season on an individual level but the striker failed to guide his Barcelona to the UEFA Champions League glory and La Liga honors. This has lightened his chances of creating history by winning the award for the 6th time.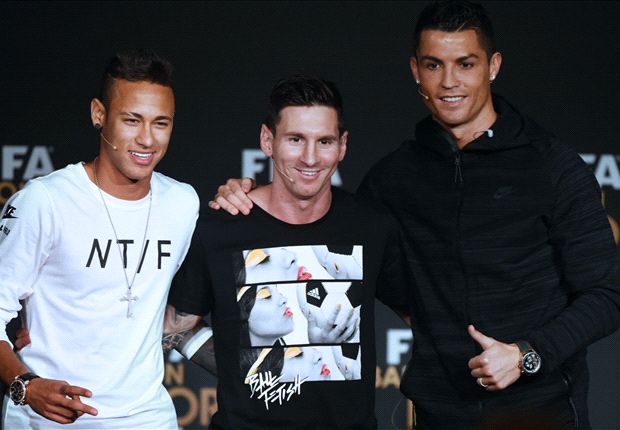 As far as the top three are concerned, Gianluigi Buffon of Juventus concludes the podium list and has given a rare sighting of a goalkeeper standing tall in the top three. Only once, in the history of football, we saw a goalkeeper winning the Ballon d'Or and that was way back in 1963, when Russia's legendary Lev Yashin aka 'Black Spider' was crowned the best footballer on this planet.
However, coming to Gianluigi Buffon, before the Champions League final, people were contemplating his rise to the glory by creating history, should his side lift the UEFA Champions League title, but Juventus' loss to Real Madrid by 4-1, ended all hopes.
And now comes the player, who has been the talk of the town due to his record shattering transfer. Yes, you guessed it right. Neymar sits right at the fourth position in Ballon d'Or rankings and due to his 222 million euros move to PSG, some are saying that he might end up winning the race this year or next year for sure, due to the fact that he will not be playing under the shadows of Lionel Messi anymore.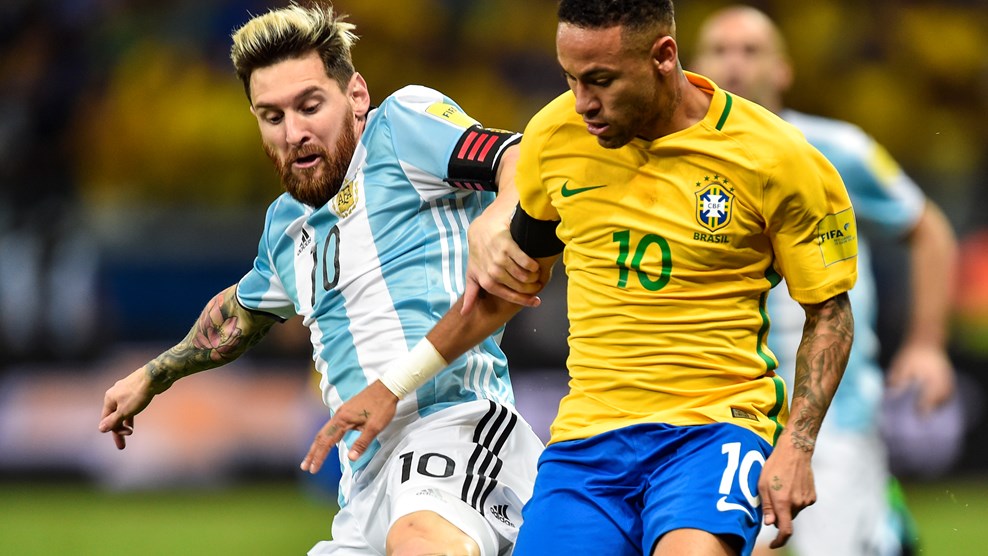 Last season, Neymar notched up 20 goals coupled with 27 assists which have brought him in the reckoning for the Ballon d'Or this year. One might think that his numbers are nothing when compared to that of Lionel Messi and Cristiano Ronaldo, and how could he become the favorite of the most coveted individual honor in world football?
Yes, you are right but Ballon d'Or is based on voting by football journalists and some are touting that considering the importance of Neymar's goal, last season. He might end up lifting the trophy for the first time.
However, Neymar scored just 20 goals in all competitions last season, and Messi (54) and Ronaldo (42) leads the race when it comes to statistics, which these journalists never fail to consider while voting.
The Brazilian, however, tops Messi as well as Ronaldo with 21 assists in 2016-17 while the former two have 16 and 11, respectively.
Neymar completed 741 dribbles which are significantly more than that of Cristiano Ronaldo (281) but pales when Messi comes into the picture (880).
Neymar certainly has the abilities to one day hold the Ballon d'Or but his chances of winning it this time won't change with his move to PSG. However, with the baffling sum spent on acquiring him, PSG would want him to prove his worth on the field step up his already incredible performances level, up to another gear.