All Heart FC vs All Star FC is going to be one of the biggest charity events of the year as renowned faces from two of the biggest industries in India, Cricket and Bollywood will be going head-to-head once again on 15th October, 2017 at the Andheri Sports Complex in Mumbai.
With Indian football already witnessing a huge boost after the commencement of FIFA 2017 U-17 World Cup in the country for the first time, there is nothing better to attract charity than the 'Celebrity Classico' as fans will turn in numbers to see their most loved stars from the sports as well as entertainment industry playing with an aggressive intent that football brings with it.
Just like last year, All Stars Football Club (ASFC), representing Abhishek Bachchan's charitable organization 'Playing For Humanity' will go against the All Heart Football Club (AHFC), which represents the Virat Kohli Foundation.
The All Star FC will feature the likes of Ranbir Kapoor, Arjun Kapoor, Dino Morea and Aditya Roy Kapoor, while the All Heart FC will boast a bench strength comprising of MS Dhoni, KL Rahul (last year's savior), Ajinkya Rahane, R Ashwin and Hardik Pandya.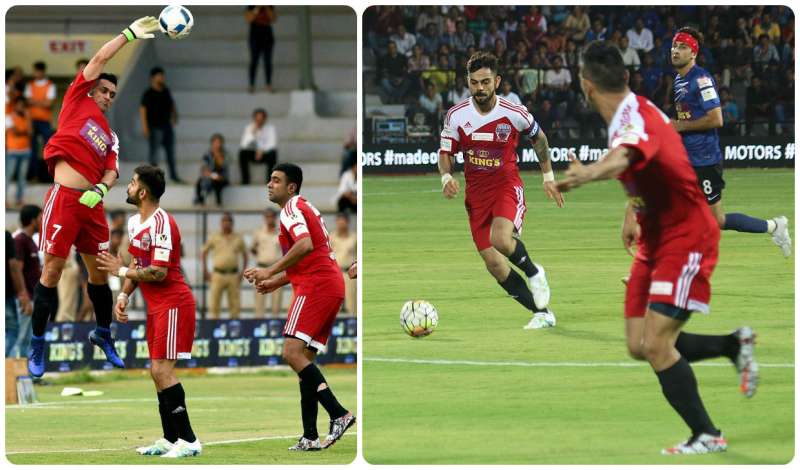 On the other hand, Ranbir Kapoor will be All Star FC's prime time attacker, he will have to break the impossible defense of MS Dhoni as a goalkeeper as well as a defender, who, before becoming a cricketer, has a great exposure to the sport.
As for the 2016 All Heart FC vs All Star FC 'Celebrity Classico', despite conceding two early goals, Virat Kohli-led All Hearts FC fought back valiantly to take the match towards a 2-2. Although Kohli, Dhoni and Yuvraj Singh stole the show with their exceptional football skills, it was KL Rahul who scored the equalizer in the last 10 minutes to take the 'Celebrity Classico' towards a draw.
Interestingly, All Heart FC vs All Star FC was first played in the year 2013 where the cricketers won the match by 4-3, however, Ranbir Kapoor was again the showstopper as he single-handedly gave his opposition a run for their money.
That said, this year's All Heart FC vs All Star FC 'Celebrity Classico' is expected to be an even bigger event due to the push that FIFA Under-17 World Cup has given to Indian football. Virat Kohli has revealed to Star Sports that MS Dhoni is so excited about the All Heart FC vs All Star FC match that he has already started planning as well as preparing tactics and since he is the most experienced player in the game, MS Dhoni is also giving an insight about how to dominate the game as the team is not used to of playing football on big fields.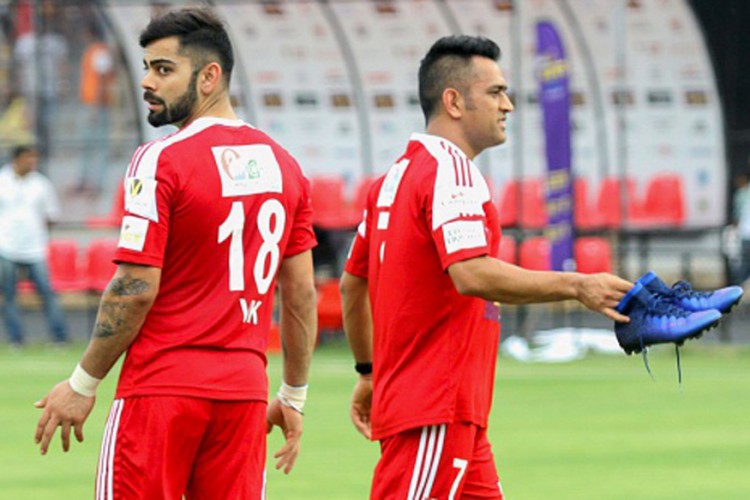 Everything said and done, since All Star FC is still to taste a win in the 'Celebrity Clasico', the Abhishek Bachchan-led side will leave no stone unturned to end Virat Kohli-led All Heart FC's chariot on 15th October and for what it is worth, unstoppable action and unmatched entertained is what we are sure of witnessing.