Will he or won't he? Can he or can he not? Most questions, if you are a Ferrari fan and concerned with the fate of a certain German driver who has to his credit not one or two or even three, but 4 world titles, point to this direction.
Will Sebastian Vettel stay on at Ferrari or will he be shown the door. In other possibilities, let's say, even before they pass judgment on it, will the German will himself take the 'right call'?
All eyes are pretty much fixated upon this big question concerning the experienced Formula 1 driver: what is Vettel's future at Ferrari.
In fact, if one were to ask you this very question, then what might your thoughts be? Does Vettel's future at Ferrari seem safe and secure? Or could the Scuderia family, as many reckon, opt for someone like a Daniel Ricciardo for as it is, he seems to be a bonding going with the man of the moment and the force in whose hands rests the future of the scarlett red cars, as they say: Charles Leclerc!
Another possibility is whether Antonio Giovinazzi, yet another product of the Ferrari Driver Academy will get a call up and one will get to see the tall dude don the reds.
Can that happen? In fact, in either occurrence, provided that happens for real, Sebastian Vettel's future at Ferrari will clearly point to the exit door. No?
But then, let's contend with a fact. Unless and until an official announcement is made- this is purely conjecture. And that's the thing with conjecture, isn't it? One just doesn't know whether it would lead to any true development.
But for now, there's some possibility, as several motorsports magazines and online sports journals, focused on Formula 1 sugget.
And that seems to lend some clarity on the touchy subject: Vettel's future at Ferrari.
Well, believe it or not, but it does seem that Vettel's future at Ferrari could well be decided before the 2020 season finally gets underway.
As we all know, currently all the races that were supposed to have been held, have been called off or as they technically say- pushed to a latter date. While no more will one see the Grands Prix of Australia, Bahrain, and China – as confirmed- there's doubts on whether one might be able to see the other contests too.
A little birdie did get around to share that July might finally be the moment where the current season would commence and that the first race of the season could be the impending Austrian Grand Prix, a contest that Max Verstappen made his own the last time around he came visiting the iconic Spielberg.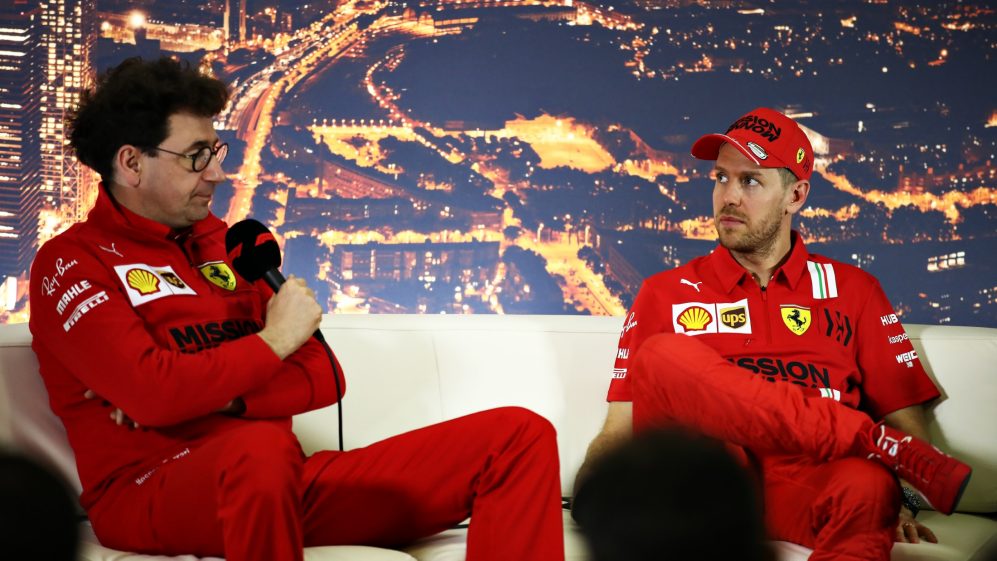 But before that, here's what the news reports had to say in the light of Sebastian Vettel's future at Ferrari:
"There is a chance we will have to make a decision before there will be that first race. We will make progress, but I don't think there's a real timeline.
"Whether that's before the first race or not, depends on when we have that first race."
Also Read: What Are F1's Plans To Save The Teams That Are At Risk Due To Coronavirus?
Now, the above told, what if you were told that the words came directly from the horse's mouth? And that, it was Sebastian Vettel himself who happened to share these?
As a matter of fact, this is what happened. So what do you think will happen to Vettel's future at Ferrari? Can 2020 be his year to make a do or die and will we see a new driver partnering Charles come 2021?