A P15 (fifteen) at the season-opener at Bahrain's Sakhir International Circuit, his maiden race for a brand new team followed by a DNF at the very next venue, i.e., Imola and Sebastian Vettel is yet to open his account in the 2021 world championship. Yet, on the other hand, a significantly younger teammate Lance Stroll, collected a P10 and P8, at Bahrain and Imola, respectively.
This means, in comparison to former four-time world champion's 0 points, Stroll's already bagged 5 from the two events. This could only lead to one prominent question, one that's also been asked by former F1 driver Gerhard Berger- is Sebastian Vettel feeling the heat at Aston Martin?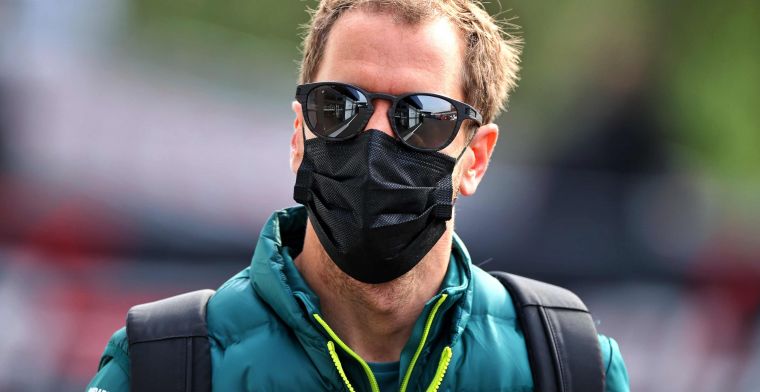 Moreover, here's something that was always obvious and had to be asked- is Stroll quicker than Vettel? And while the true answer could only rest with professional drivers and actual racing pundits, here's what Gerhard Berger feels:
"Sebastian is a friend and I get on well with him, but at the end of last year I already told him to stop. Enjoy those four world titles, go to some classics or enjoy other things in life. However, there are drivers who still enjoy racing, and so is Seb. It was up to him to make that decision."
The fact is, that Sebastian Vettel, who's enjoyed a tremendous spate of success at his former Red Bull racing outfit has always had the heart of a true racer. Competitiveness is in his blood as is racing. There's quite nothing that gives him unparalleled joy than competing in a Formula 1 Grand Prix. How's that?
Well, we look at his tense battles with Lewis Hamilton (Mercedes) during his Ferrari years. In every single season barring the 2020 fiasco did Vettel emerge among the top three in the championships. He was significantly faster than even Kimi during the 2018 round wherein he again finished second-best but only to the main man on the grid in Hamilton.
Even as Ferrari shut their door on the great German driver, the desire to continue didn't whisk away into thin air as Vettel moved on to the newly structured Aston Martin. Legends like Hamilton himself have hailed his rivalry with the Heppenheim-born as among the greatest moments in his motorsports career.
So against all that background, one thing is clear: Vettel is around to compete and he will not leave anything untouched or unattempted in a bid to improve.
But then the trouble facing Vettel is that he's been paired alongside a younger teammate with arguably faster and quicker reflexes. Everytime Lance Stroll performs well, irrespective of whether in quail or the main race, there'll be added pressure on the former Ferrari driver to go the extra mile and that could well put him in a spot of bother. Errors happen psychologically when you are pushed that extra bit- isn't it?
Meanwhile, here's what Berger had to say on Stroll: "Lance is faster than Vettel and maybe also better than some people thought. If you are a four-time world champion and a young driver is better than you, that hurts a lot!"
Also Read: Red Bull's Christian Horner Suggests Hamilton Was 'Extremely Lucky' At Imola!
But all of that said, on his part Sebastian Vettel would so like to focus on the next target- the Portimao-bound Portuguese Grand Prix, it is where he had garnered a fighting tenth as of the last year. This time around, though, he'd aim to record a clean race weekend above anything else.