These are interesting times in Formula 1. The FIA have unleashed a new wave of technical shifts in a game powered by high-speed action and nerve-wrecking excitement. Bernie is gone. American ownership is here to stay. No more does one see a Red Bull on top of the podium, even as fans and critics would want Christian-Horner to do a repeat of the dominant 2010-13 times. Every paddock you go, every track you visit- whether Suzuka or Spa- there's a Lewis fan. He might be driving the Silver Arrows, but you know that Hamilton is the man with a golden gun; a car that's a sure-shot powerhouse. At the same time, you find legions of orange-clad Verstappen fans soaking in some sun. But in this turbo-powered era of 145-kg power units, one thing has remained constant. Rather, a phenomenon: that of Kimi Raikkonen.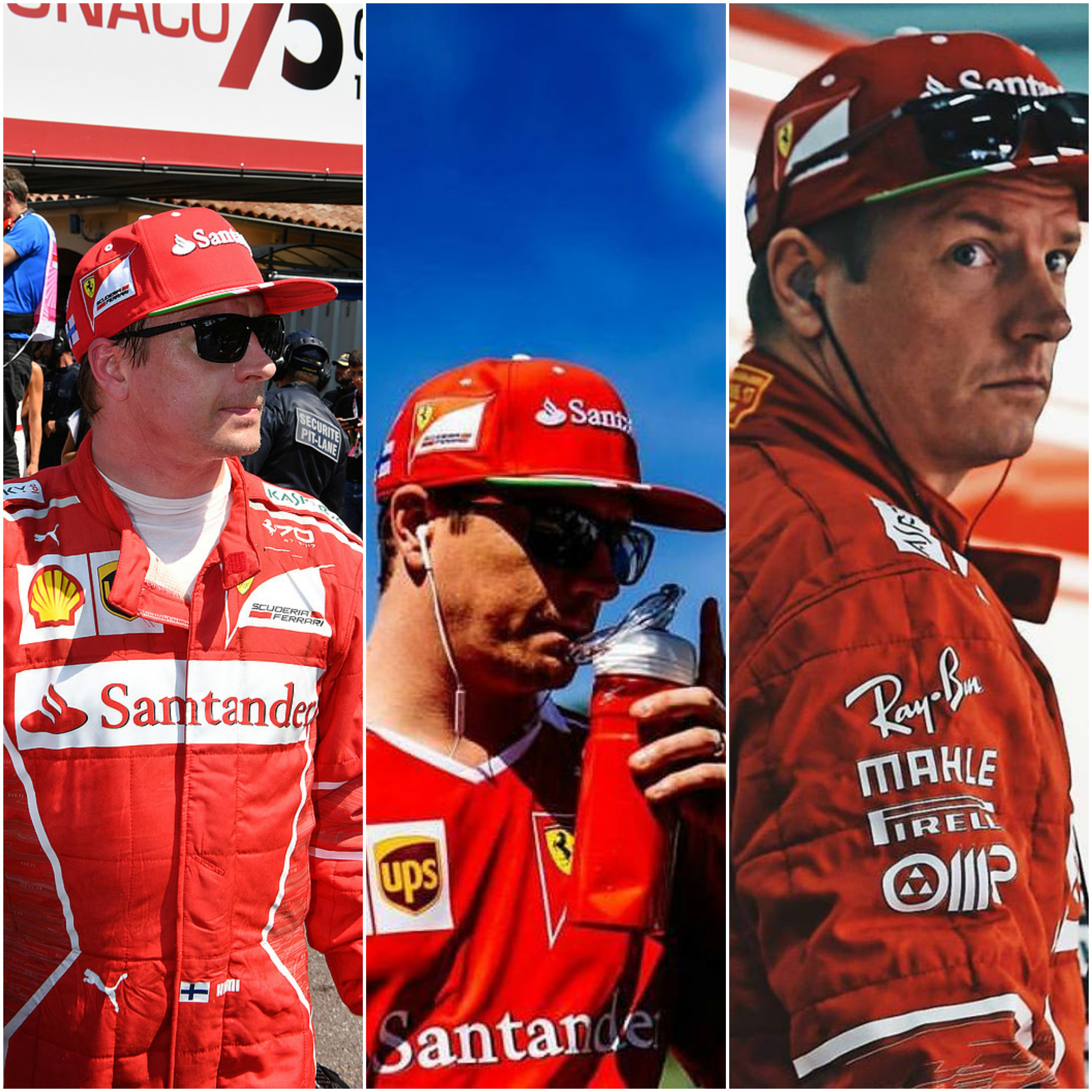 Every sport likes a good nickname. Boxing unleashed in Ali 'The People's Champion'. Golf had its own 'Tiger' before self-hampering exploits saw Woods as the hunted. Basketball thrived on Michael Jordan's 'His Airness'. Even the King of Pop MJ didn't complain when his initials were tagged to address Jordan. But in the realm of F1, where things often get heated up, intense rivalries dominating headlines amidst a spectacle of cringe-worthy racing, it helps to have Kimi Raikkonen 'The Iceman'.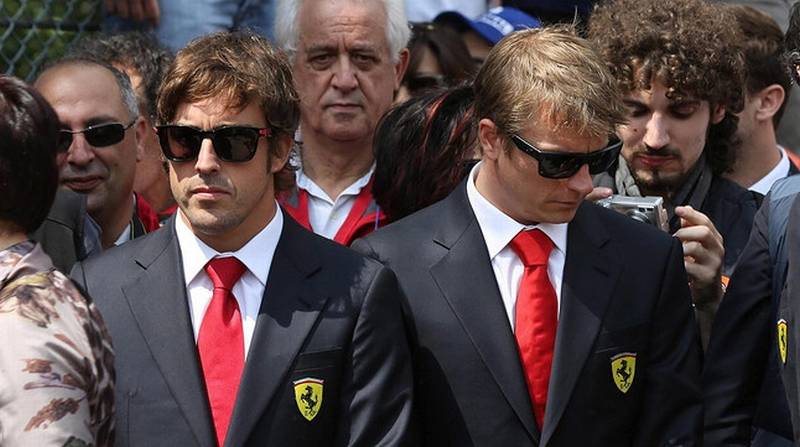 With typical, straight one-line responses to queries that often seem outright mundane, Kimi breathes fresh air amidst F1's PR-regimented atmospherics. Not since Raikkonen has Formula 1 seen another driver who's as bored by the media as celebrated by it.
Amidst the usual shenanigans, drivers clicking 'Selfies' with fans prior to start of a Grand Prix, participating in media driven exercises to pucker up excitement surrounding a race, Kimi can be spotted biting into an ice cream, seemingly aloof from all that's happening around him. Where others- Alonso, Hamilton or Ricciardo seem all cheery giving polite replies to a coterie of publications inside F1's elaborate press conferences, you can spot Kimi yawning or completely disinterested.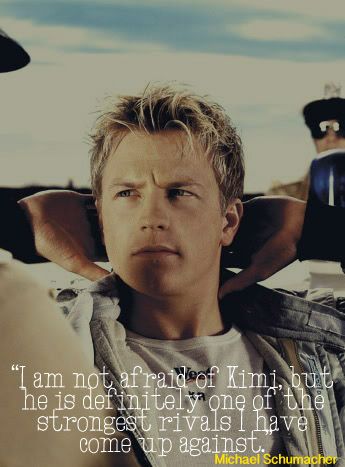 Some regard Kimi Raikkonen's mannerisms rude or indicative of giving a cold shoulder but to the Iceman, it's just another day. On the track, he's fast, very fast. Off it, the Iceman is relaxed, cool and, uncaring truth be told. In his ebb, rest a host of records, among them a somewhat fairytale of an achievement- being Ferrari's last World Champion- in the 2007 nail-biting fight to the checkered flag, Raikkonen stormed past the finish line 1 point ahead of Lewis Hamilton. Where fans were witnessing a new dawn from Ferrari's paddock, Raikkonen himself was his staidly elegant self.
So in all these years, where Kimi went from being a light-eyed Sauber rookie to being a Ron Dennis-find at McLaren, a maverick who had raw pace in his wheels- to finally emerging as a Ferrari World Champion, before making way for Alonso to coming back into competitive F1 racing, not before completing a notable stint at WRC, what have been the stand out Kimi Raikkonen moments?
On the occasion of Kimi's 38th birthday, we revisit 7 classic Iceman moments
1. P6 at Brazilian Grand Prix of 2009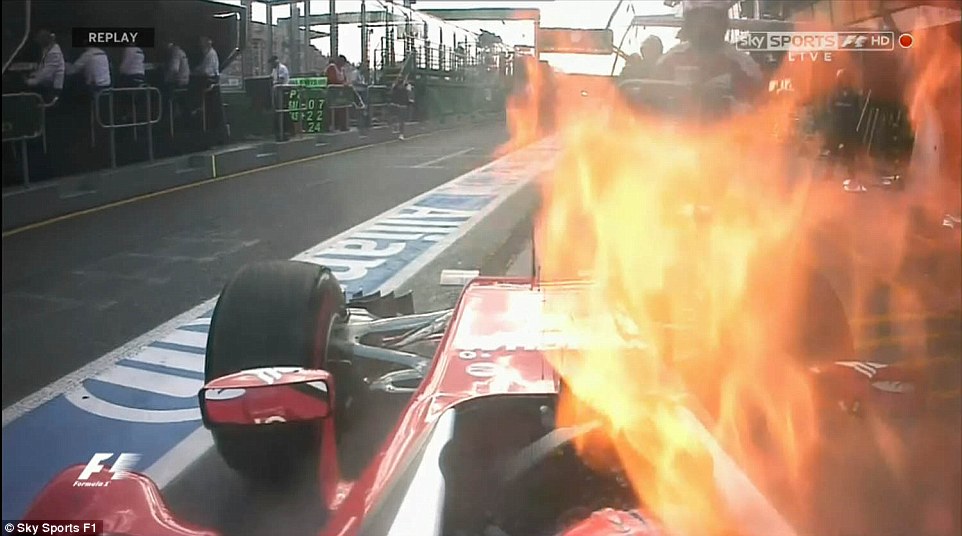 In 2009, Raikkonen showed just how big a daredevil he was at the sixteenth race of the season that took place at Interlagos, in spectacular fashion.
During the initial laps of the 71-lap competition, as Kimi pitted in his Ferrari for a regular pit stop, McLaren's Kovalainen, who had also stopped having made contact with Mark Webber, was unsafely released with the fuel hose still attached to the car.
As Kovalainen, also a Finn, moved, took along the fuel hose still attached to his car, the fuel splintered thereon splashed on Kimi's Ferrari, the car tugged right behind the McLaren.
But instead of panicking, Kimi Raikkonen, despite his car on fire, continued to drive and finished a respectable P6.
No fireman needed, for here's the Iceman!
2. Nearly winning at Monaco at 2017 
The Principality of Monte Carlo is amongst the most famous racing circuits in the FIA calendar.
With an affluent audience, not merely everyday spectators, Monaco is a keenly followed event as F1 unfurls titanic duels amidst a setting checkered with a panoramic view of decorated grand stands, serene hills, casinos, posh hotels and, glitzy yachts.
In 2017 however, Kimi Raikkonen took his SF-70 H on pole for beginning what looked a near certain victory on Sunday's race day at Monaco. In what was pegged as a special grand prix for Kimi, who had broken a nine-year hitch taking his first pole since 2008, turned out to be a somber event.
This is despite the Finn finishing P2 at the conclusion of the 78-lap contest.
In lap 34, Kimi, who had pulled in comfortably ahead on the main straits during the starting stages of the grand prix was called in to the pits for a 1-stop strategy. This meant that in a circuit where overtaking is almost as difficult as walking barefoot on molten lava, second-placed Sebastian Vettel took charge of the race.
In the end, Raikkonen kept third-placed Ricciardo at bay but emerged second on the podium. Could there've been a more distraught man ever, despite bagging 18 points on the podium- one's not sure?
3. Kimi winning the Japanese Grand Prix of 2005
It isn't everyday that you get to see a driver, starting as a potential last placed backmarker, beginning P17 going on to win a race. Well, unless one is Kimi Matias Raikkonen.
Back in 2005, the famous Suzuka became home to one of Kimi's most enthralling F1 victories of all time.
As the Iceman kept his cool in the heat of an action-packed, accident-truncated grand prix, McLaren paddock came on their feet to witness the unexpected: Raikkonen diving in wide on first-place Giancarlo Fisichella, on the final stages to clinch the lead and win a pulsating contest.
In overcoming an Alono-Schumacher onslaught and saving his McLaren from the accident-prone high-speed corners and bends such as the famous Spoon corner at Suzuka, Kimi looked like a man in charge and so it became.
The race attained a legendary status in the years that followed and one saw Ron Dennis nickname Kimi as the Iceman for his unflustered, unworried approach to driving.
4. Kimi does some rallying, and well some crashing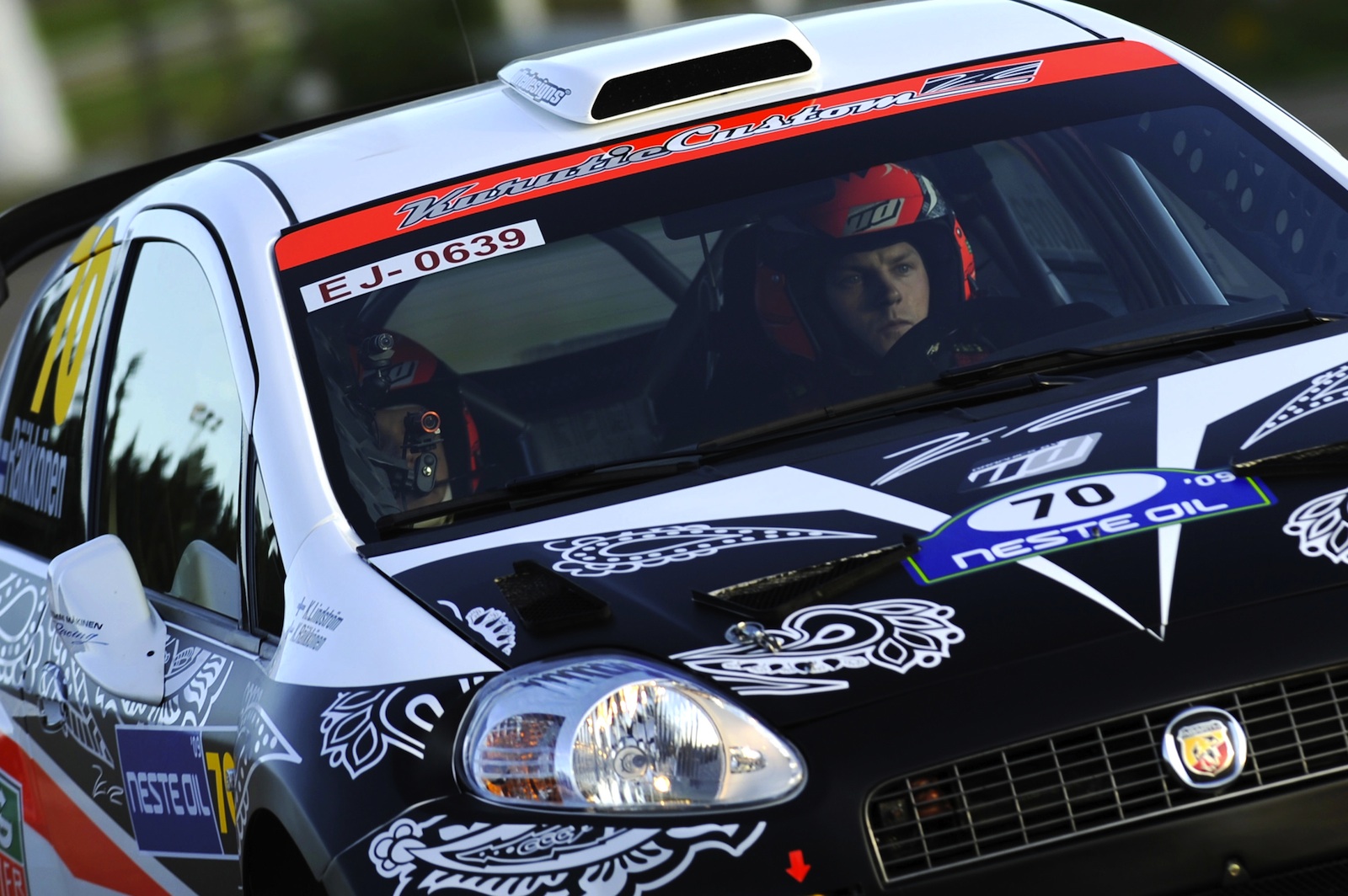 Most drivers dream of driving for Ferrari but Kimi Raikkonen is currently running in his 7th season for the Prancing horse. Not that he has starry eyes for any of it.
But back in 2009, then his final year in F1, it was certain that with a recalcitrant Ferrari that Raikkonen was armed with, there would be no high scoring outcomes for the Maranello based outfit.
At the completion of the season, Raikkonen was handed a hefty farewell package. Not that Kimi's been after the money, he took his racing passion elsewhere: to the terse racing trajectory of World Rallying Championship.
Driving in cold weather, often in the biting Scandinavian winter as also on the slippery tarmac roads amidst European mountains, one saw the Iceman tucked inside the confines of a Citroen DS3 WRC.
When probed if he missed F1 one bit, Kimi would unleash a dead honest, 'No' for an answer.
But the thrill the Espoo-born driver carried with him was evident as he persevered, despite being a WRC rookie in events where either his car toppled at racy bends of a mountain cliff or where he lost control of terse steering column, leading to near fatal crashes.
But Raikkonen, continued to race, at times, tagged with Mikko Hirvonen or beside Kaj Lindstrom in fighting hard to set blazing times doing what he described as 'racing against the clock'.
5. Raikkonen wins Abu Dhabi in the desert heat
In 2012, rumours were rife about a potential Kimi Raikkonen comeback.
Eventually, Kimi returned to the sport where he's greatly admired for simple, shenanigan-free mannerisms.
Coming back into 2012, Kimi would team up with Lotus in hopes to revive a fledgling team's chances in Formula 1.
In a season where Kimi climbed to P3 on the driver's standings at the completion, no mean achievement, considering he hadn't sat behind an F1 steering wheel for 3 full years, he did the unthinkable at Abu Dhabi.
Winning a memorable grand prix of his career, ever a team man, Kimi scorched past the checkered flag in a thrilling, action-packed race in the Middle East to present fans with an ostentatiously brave drive in a car one didn't necessarily label as potent to win a grand prix.
With Lewis Hamilton race retiring with some technical glitches in his McLaren, Raikkonen made the most in the front grid to jump in as the race leader, keeping manic assaults by Ferrari's Fernando Alonso and Red Bull's Sebastian Vettel at bay.
Not just that in winning a famous grand prix, Raikkonen snapped back at team radio when informed of Alonso's roaring charge, "Leave me alone, I know what I am doing". Within hours, Kimi's famous quote became a bumper sticker expression, going as far as becoming a famous merchandise seller.
6. Kimi makes a funny appearance at Top Gear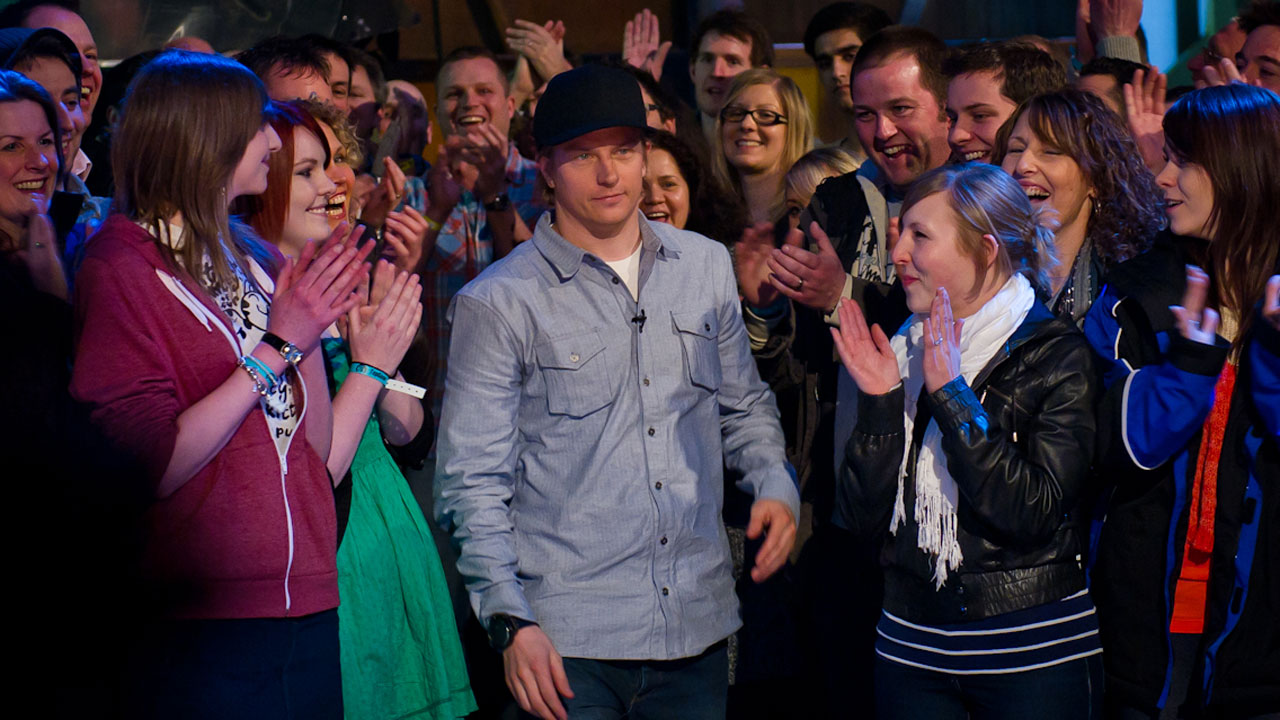 You ought to love Jeremy Clarkson and Top Gear. Right before the start of the 2012 season, Raikkonen was invited to the most famous British talk show on cars and racing.
Dressed casually in blue denims and grey cap, Raikkonen worked up a few 'Kimiisms' sharing he hadn't given up on drinking and partying and how he collapsed drunk at a bar in Monte Carlo when Clarkson quizzed him if he made The Stig meet his 'hero' (referring to Kimi).
In clocking up a gear change in a Fiat, Kimi presented signs of flashing speed and would make up for quite an interesting episode of Top Gear.
7. Meet the Hunter of Hungary
You know him as the King of Spa; you celebrate him as the past conqueror at Suzuka. But its time you warmed up to Kimi Raikkonen's outstanding record at the Hungaroring.
At Hungary's speed-fest, it is Raikkonen who possesses a scorcher of a record of 8 podium finishes, ahead of top names in the sport including Alonso, Hamilton and, Vettel.
Collecting one of his four podiums this year at the Hungaroring, Raikkonen's P2, just seconds off Sebastian Vettel meant that he gave Ferrari their first 1-2 at Hungary since the Schumacher-Barichello show in 2004.
Kimi also has the record of racing at Hungary for 15 times, where he's finished in the second place on six occasions. Last year, in collecting a P6, having begun from P10, Kimi set a belter of a lap at Mogyorod, clocking up 1:23:086 on lap 52.