When Sebastian Vettel was recently seen toiling hard against the much faster Red Bull of Alex Albon, at the Spanish Grand Prix, few would've expected the German driver to pull off what he eventually did: gathering a fighting seventh in the end.
Not because there's some doubt about Sebastian Vettel's prowess at defending. It was largely down to the fact that Vettel's Ferrari team had bailed out on the German, opting to ask the driver to continue, instead of pitting their only car running in contention for points that hot afternoon at Barca.
How Sebastian Vettel was able to defy the much-faster RB 16 even as only a few laps remained before the completion of the 66-lap run down in Spain was down to Vettel's own mastery.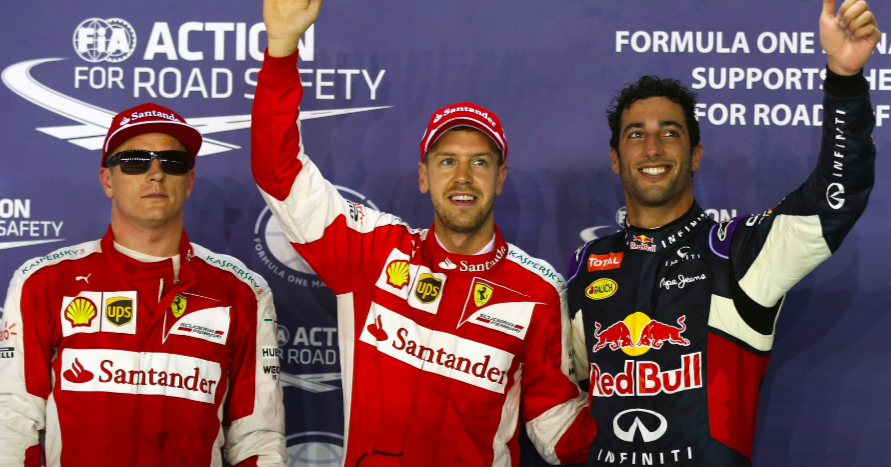 This is when his tires had almost worn out. Nonetheless, there was hardly a dearth in seeing the public outcry that enveloped over social media, with fans calling Ferrari names, going as far as comparing the Scuderia strategists with thoughtless chimps, for the lack of a better expression.
If not for anything else, then 2020 has pretty much laid it out clearly that Vettel and his team are heading for what now seems a pretty eminent albeit messy divorce.
It's also not very hard to see that Vettel is suffering and experiencing what might only be defined as an 'all-time low.'
Nothing's gone right for the former four-time world champion; someone who's clearly more worthy of respect, also someone who needs the full support of his Scuderia Ferrari team, even as he's nearing the end of his final-ever run for the famous Italian team.
Yes, the very team that seems to have little interest in helping their experienced marksman.
But support for Vettel has also grown significantly from within the F1 circus or contingent with former teammates- Kimi Raikkonen and Daniel Ricciardo recently coming out in support of their former teammate.
Worth remembering then that while Daniel Ricciardo was paired alongside Sebastian Vettel in 2014, for only one season, with Kimi Raikkonen, Vettel saw an alliance that lasted much longer: for four straight years, before the Iceman switched to Alfa Romeo for 2019.
Both drivers, however, have come out in full support of the man, who still is, one of the most vastly successful drivers in the sport's all-time history.
So the question is- what did Kimi and Daniel offer on a man alongside whom they've experienced both victories and defeats?
Understanding well that Vettel is struggling and enduring a tough current season at the Scuderia, the Finn offered some thoughts as he exclaimed, "I'm sure he's not very happy about how things are going, but that's how it is.
Ferrari is Ferrari and people are looking at those things, for sure the Italians. But I doubt it will affect how he does his job there.
"I think he's been in the sport long enough to know that sometimes it's like that and to find a way to turn it around
On the other hand, the famous Australian driver, currently in his final season with Renault, before he moves to the big McLaren seat for 2021 season also had some positives to state for Vettel, "I think one thing with Seb is he's very passionate about the sport, he loves it," Ricciardo explained. "He's someone that's going to analyse everything and find a way to improve or find an answer to a question. I don't think he's a guy to just walk away from a problem. 
Also Read: Which Was The Most Undersung Moment From The 2020 Spanish Grand Prix?
"I think he cares too much, whether it's pure love for the sport or the pride he has in himself. I expect him to bounce back. I certainly do."