The thing that stings most in life is goodbyes. That hurts the most. For there's this stickiness in life; hard to part ways, hard to say goodbye. So at the conclusion of the 2019 Abu Dhabi Grand Prix, it may not be wrong to say there were more thoughts and reflections on a certain Nico Hulkenberg than were with the actual race winner Lewis Hamilton.
That's when the German driver finished tenth and behind his then-teammate Daniel Ricciardo.
It was, as you may recollect, the final ever race for the noted German competitor. Someone who had raced for nearly a decade albeit without scoring a podium.
But it was his consistency down in the midfield and the calm and focused mannerisms that endeared Nico Hulkenberg to hundreds and thousands of fans around.
Though, it must be said, it wasn't just that Hulkenberg was retiring having found no seat for the current season that we felt bad for; it was that for such a talented driver, still young and capable to deliver and collect important drives, it was rather painful to see him without a seat.
That's what made the goodbye hard. But as it turns out- never say never, not in the least in Formula 1.
For honestly soeaking, there's a reason why the sport is called one of the most unpredictable contests that there is. Wondering why?
Who would've thought that the very season in which Nico Hulkenberg failed to find a seat would be linked to his very surprising return?
And where the latest development stands from Silverstone, then it turns out that one of the most loved sons of the sport is back and that too with Racing Point, finally a car that, where current form and performance is concerned, the leader of midfield pack.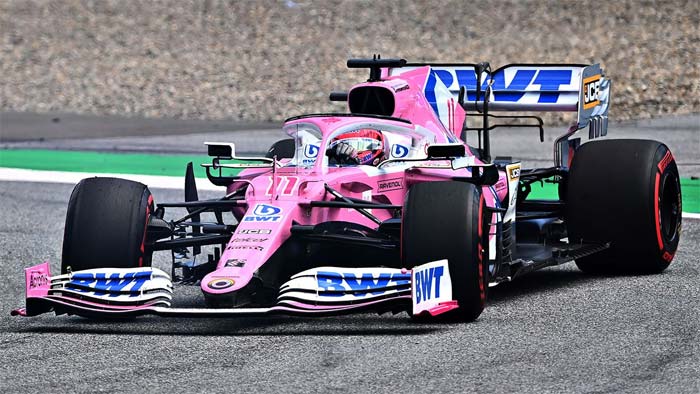 But there's a catch. Although, Nico Hulkenberg is returning just for the British Grand Prix double-header, we can at least see the famous Deutscher compete once again at the beating heart of motorsport racing, at the very highest level.
What of course brought Hülkenberg back from the dead, if one might put it that way, is the sudden affliction of COVID-19 to Sergio Perez, the star driver of Racing Point.
It's a bit sad and unprecedented that the famous Mexican tested positive for the virus upon a second test that broke the shocking news after the maiden health test rendered an inconclusive report.
Having said that, here's what a noted publication had to report on the finer details of Nico's sudden comeback that none could've predicted.
Racing Point has an arrangement with power unit supplier Mercedes to call on its reserve drivers Stoffel Vandoorne or Esteban Gutierrez if needed. However Vandoorne is not present at the track this weekend as he is preparing for Formula E's upcoming run of six races over the next two weeks.
While Gutierrez could be made available, Hulkenberg's more recent race experience and familiarity with the team is thought to make him a preferred candidate for Racing Point.
Nico Hulkenberg joined the team in 2011, when it was called Force India, as a reserve driver. He was promoted to their race team in 2012, and drove for them again between 2014 and 2016. After that he left to join Renault, but lost his place at the team at the end of last season.
That being said, at the home race for several drivers on the current grid, including defending champion Lewis Hamilton, Lando Norris, George Russell- one of the most keenly followed sights would be to note how might The Hulk perform after what can only be called a wild card entry of sorts in Formula 1.
What if he gets what we've all craved for- a podium finish?