The greats aren't born to necessarily win. They are here to prove that determination, above all, shall always win.
He isn't a five-time world champion like Lewis Hamilton. He's at quite some distance from being a wearer of a four-time F1 crown Sebastian Vettel. In fact, he's not even a Ferrari world champion like Kimi Raikkonen. But when you utter two simple words- Fernando Alonso- it appears that the dust around much of the fanfare surrounding the term 'modern greats' begins to settle down, resting ultimately with a man who wears a double-world champion crown.
Wonder why's that?
It's Fernando Alonso we are talking about, after all. Here's a man who, while he's still very well in flesh and blood has a museum dedicated to his feats. Back at home, he's a king. Out in Formula 1, he's considered a titan of racing. To his credit, he's aggressive, fiery and determined.
To his critics, an interesting species that births itself often while downing others, he's a statistical representation that states- 32 Grand Prix victories, 97 Podiums, 23 fastest laps, 22 pole positions- nothing more, even as that means, more fastest laps than Massa and Button, more wins than Kimi (11 to be precise, at this point) and more world titles than Daniel Ricciardo, Valtteri Bottas, Nico Hulkenberg, Max Verstappen, and countless others put together.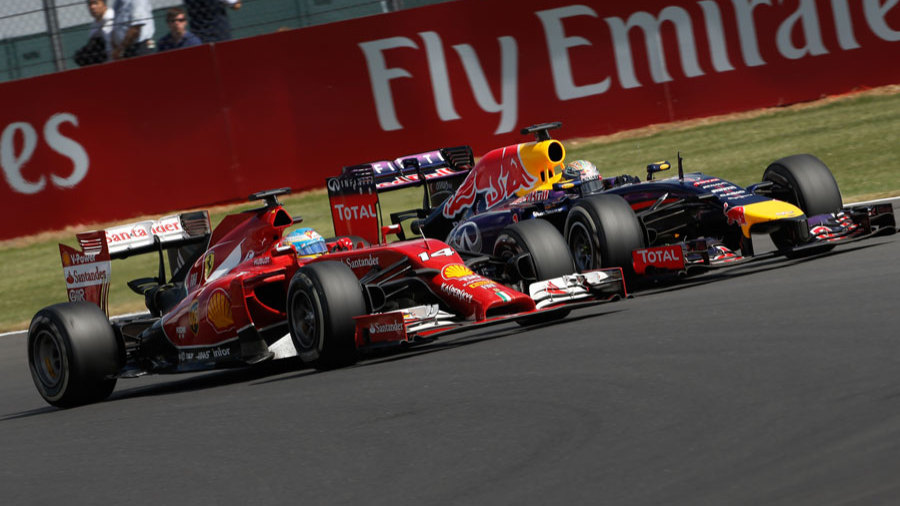 Seconds away from the five red lights slated to turn green, amidst the glaring sun; oozing sweat and soaring heat; as the visors come down right at the second where talent wishes to find exhilaration, making love to speed, one man begins to unravel in a carnival that unites one and all together- the crazies, the determined, the slacker, the neat. O Fernando Alonso why have you left the sport!?
He is revered as the 'Spaniard.' Some call him a 'Spanish Knight.' Others address him as 'El Nino.' But no matter what one might say, there's honestly never a dullness surrounding Fernando Alonso, a doer of things, an eternal battler, a winner of 2 world titles in Formula 1 and someone who adds his own special colors to a sport that lacks none.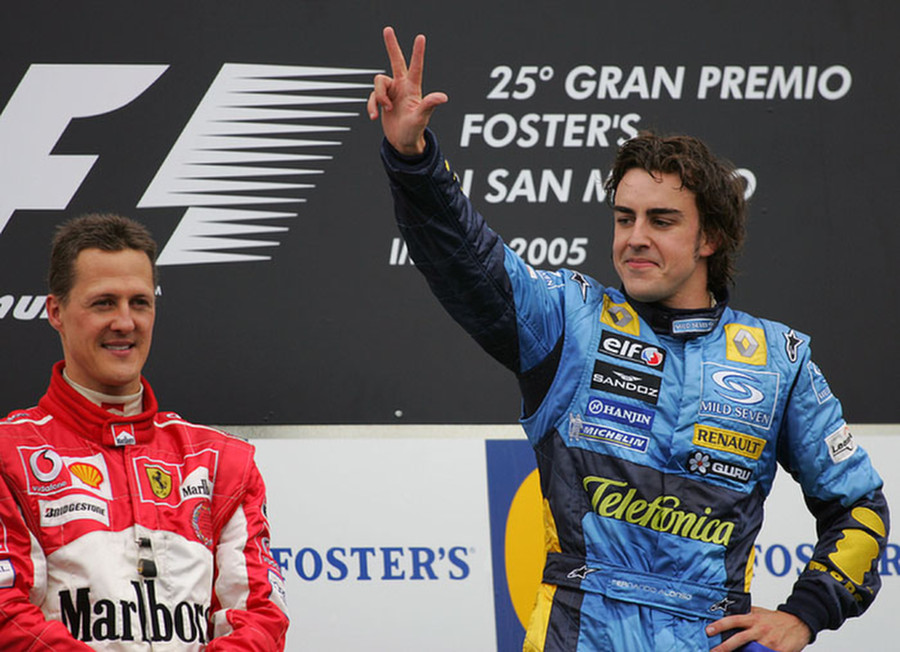 Only 1 Grand Prix has occurred since F1's 2005 and 2006 World Champion retired. It already seems that the current season could use a bit of Fernando Alonso, who, at 37, drives with the penchant of a teenager.
The narrative is out there and is, already playing on the minds of everyone- whether in the paddock, press box, in the cockpit wearing the color 'red.' With Bottas winning the maiden race of the season in some fashion, amid surprise, shock and awe that was audible everywhere be it Espoo or the Grand Canyon, Lewis was restricted to second and Ferrari failed to find the podium.
Max showed that Red Bull could still be the antithesis to the Mercedes vs Ferrari show, a live broadcast of which, since 2015 onward has resulted in only the Silver Arrows bringing in the Gold.
And amid this time, one cannot ever discount the thought, nonetheless an irrationally conceived one that it may be that what might a Fernando Alonso have done had he been in any of the SF's or the RBRs?
But, some reality check up first about the current F1 and Le Mans Champ.
In 2016 F1 season, Fernando Alonso stood 10th on the Driver's Standings with 54 points. But he had to endure with 4 DNFs. Still, how he managed a P5 at USA that year is something, undoubtedly, Fernando Alonso; for it couldn't possibly have been managed by anyone else.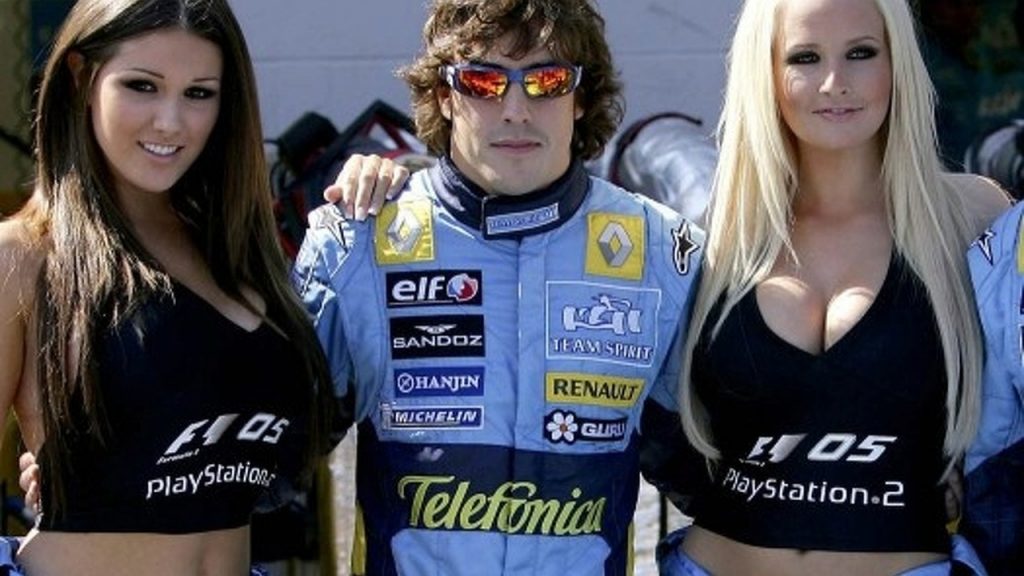 Next year, he'd score only 17, falling down miserably from the previous year and could manage only 15 on the standings. Reminds one of the evergreen quote; oh, how the mighty fall! Yet, he'd set the fastest lap at the Hungaroring that year whilst gathering a P6, in the dying moments of the contest.
Well, there are things that only a Fernando Alonso can do- right?
Fast forward to 2018 and what did one see? How Fernando Alonso rocketed back to form in that McLaren, scoring 50 despite 8 DNFs, coming in close proximity to faster cars like the Haas of Magnussen and the Renault of Sainz is something they don't teach in any driving academy.
But if there's a frame with Alonso in it that defines the character of the man and also serves an example as to why he would've persisted (despite all odds again, had it come to that in 2019) then it would be him limping back to the pits in a barely drivable McLaren within minutes from the start of 2018's Azerbaijan Grand Prix.
He'd sustained a rear wheel puncture owing to an opening lap skirmish in the mid-pack of the grid which meant that the McLaren had to crawl back and then re-run after a facelift. David Croft, with Sky asked a simple question, "just how many drivers would've managed to have gotten back into the pits with the car being what it was and then begin again?"
Given Alonso's enthusiasm to better himself despite driving for a car that, where 2017 and 2016 seasons stood seemed a petulant child that cries ceaselessly, it appears, even Kimi Raikkonen, not your ideal candidate for running an F1 podcast (jeez, that would require speaking) would begin using adjectives.
Well, Alonso did demonstrate the fight in 2014, a season considered by many as 'abominable' for Ferrari, for the simple reason that the Prancing Horse just couldn't get its act together. Additionally, it endured a winless year.
But in the same year where the 'Iceman' found the world around him melting, the Finn managing only 55 points- 0 podium finishes, Fernando Alonso scored way more, finishing with 161.
Those dogged fights, the prying eyes on the Red Bulls and the Mercs, the enticing battles with Ricciardo at Brazil and with Lewis and company at Hungaroring, Alonso proved he could drive a hapless machine that was anything but prancing, a wagon with a weak front end, something Kimi cribbed about.
What F1 does miss about El Nino is the pinnacle of effort that Alonso was always ready to put in; be in the countless hours in the garage with his team, the dominant qualifying laps, the poignant observations made from behind the mic and even the wry smile on the podium that admitted, with grace, the effort of his contemporaries.
That Fernando Alonso stood for (and still does) this relentlessness to try and that unquestionable love for racing is something that separates boys from men, triers from doers, and storms from rainfall, should we say.
Which other driver- it ought to be asked- would've battled with Lewis( in a Merc) with the Brit driving perhaps the pinnacle of engineering and aerodynamic might at the 2017 Brazilian GP for a P9? Alonso, all this while was in a 'buggy' that was thankfully not one but some version of an F1 car. And yet, he found a way to hold back the king of the grid for a good couple of laps in the closing stages.
The cries over the team radio, the grimness on the face, the shrieks of irritation at having to retire in cars he felt had 'GP2 engines'- Alonso epitomised a fire that the sport has perhaps made way for in its incessant love-making with technology.
There's a sense when they refer to him as a Samurai of F1, but perhaps there's also sense in saying that apart from being a great slayer, he was also a valiant defender. A man who wore his heart on his sleeve and someone who was able to fortify racing tracks in 2005-to-2006 from the ostentatious takedowns that Michael Schumacher was prepared to unleash.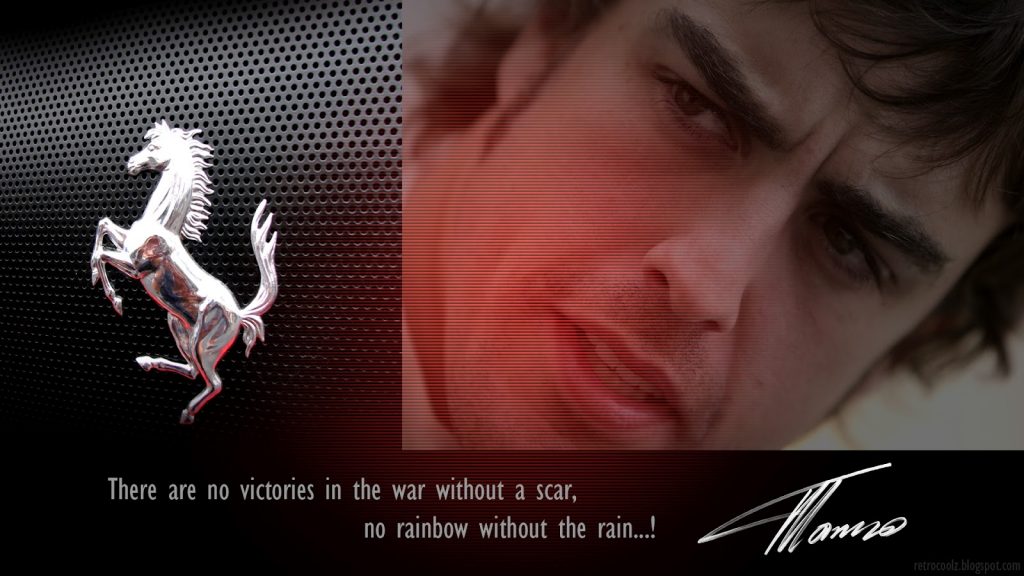 While much of Alonso is now focused at winning the prestigious triple crown in Motor-racing, a feat, one feels, he'd be able to manage without breaking into much of a sweat, it cannot be ignored that once out there- whether at Hockenheimring, Catalunya or Hungaroring- there was only one man roaring with most others sweating.
It was that man from Asturias, Northern Spain. Fernando Alonso.