In 2018, the number of times one got to hear – "Get in there Lewis"- is directly proportional to the number of times other drivers lost out to a familiar man on the grid. Lewis Hamilton, in earning another driver's title, not only became a five-time world champion; but proved, yet again, why he is so highly regarded. So impressive was he in the season that what started out as the 2018 F1 season became, the Lewis Hamilton 2018 season.
Did it not?
Drivers, there are many. World Champions, there are few. But why are others failing to get close to Lewis Hamilton, one honestly doesn't have a clue! But to keep random rhymes at bay, here's a fact. It wasn't always that Hamilton had the world championship in his bag. Hamilton's initial struggles and Vettel's brilliance at the start of the year notwithstanding, the fact is that Mercedes had a car that, on pure race pace, seemed to struggle in front of the Ferrari.
At the Australian and Bahrain Grands Prix, we saw Hamilton struggling to go wheel-to-wheel with Vettel. Lewis' win at Azerbaijan came literally out of nowhere. He wasn't able to win at Monaco. And least of all, it has to be stated that Hamilton was not able to demonstrate his authority at Silverstone or Montreal, the former being his home race and the other, a setting of many past triumphs.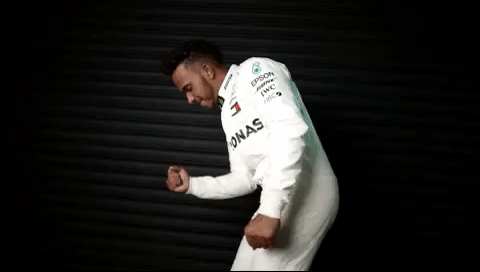 Yet, amid these outcomes, when you fathom Lewis Hamilton was able to clinch the world championship, by a margin even bigger than the 2017 result- compare the 81 point lead over the German this year vis-a-vis the 46-point gap the year before- you understand why Hamilton is called a great and touted to be a driver of high pedigree.
What eventually makes a world champion isn't merely a display of daring and speed on the tarmac. A world champion is tested in matters of heart and soul; it's a vicious test where you can either win or lose everything. Being fast on the grid is just a part of the challenge. Focusing, lap after lap, unflustered by victory or defeat seem to hold the truth.
We all know who managed it better between Lewis and Seb.
A man who passionately swears by the phrase- Still, I rise- also knew a thing or to about not merely uttering the phrase for it become a social media rabble or a T-shirt caption. Hamilton lived out the philosophy.
He was the deserving world champion not only by the margin of wins and the manner in which he gained those- fast as hell at Spain, fully in control under wet weather at Hockenheimring, dominant at Hungaroring, unperturbed by Kimi's charge at Monza, the list is endless- but also by virtue of his chivalry, confronting the media when they ran down Sebastian Vettel, telling them to respect a multiple world champion.
Having said that, which were the top 4 Lewis Hamilton 2018 season's moments?
The win at Monza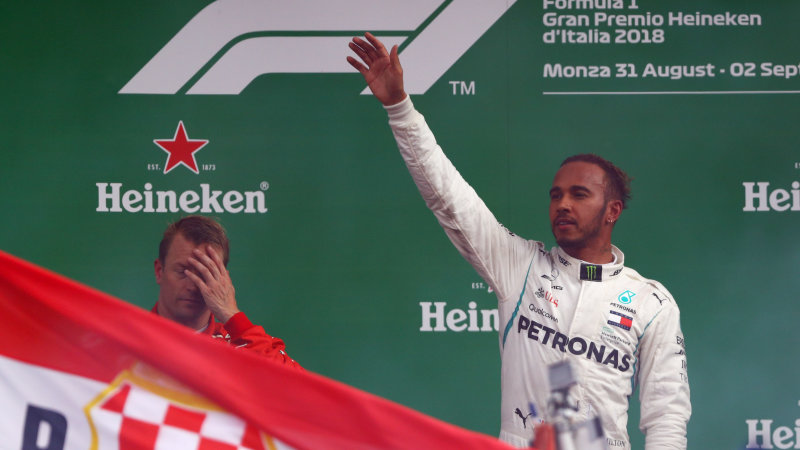 When Kimi Raikkonen recorded the fastest lap of the sport and won the qualifying battle, Hamilton was just getting started for a feisty contest. Taking the lead of the race early on was merely job half-done.
Hamilton demonstrated excellent focus to breach past Kimi's defences, reclaiming the lead with only under 10 laps to go.
While the Iceman won the hearts, Hamilton exulted as the true champion. What was special was Merc winning yet again at Ferrari's own backyard.
The fightback at Silverstone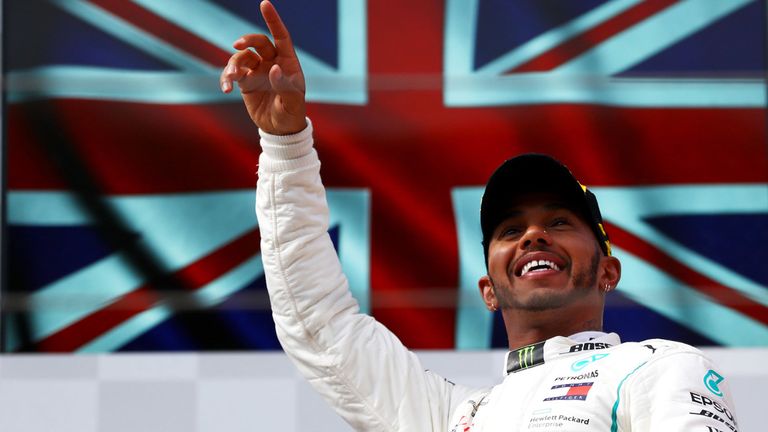 For a man who said, "I always played Kimi on the PlayStation," how shocking must have been the sight of Raikkonen crashing into the Merc in the opening lap at Turn 2 of Silverstone for Hamilton?
Turning around and spinning off to fall to the back of the grid, Hamilton's P2, ahead of Raikkonen was the stuff of legends.
Also Read: Why Hamilton, now a five time world champion is a worthy winner
Absolute domination at Spain
Hamilton, a two-time winner at Spain until the 2018 Grand Prix stat, arrived at Catalunya and put his Mercedes immediately on pole, going at 1:16:173.
Later, he'd go on to win for a record third time at Barcelona. This is more than the number of times Alonso and Raikkonen have won at the said track.
But in clinching the 2018 Spanish Grand Prix, what stood out was Lewis' dominant manner of his win. He finished 20 seconds ahead of Bottas. The win at Spain nullified the heartbreaks of Montreal and Silverstone.
Brazil- another win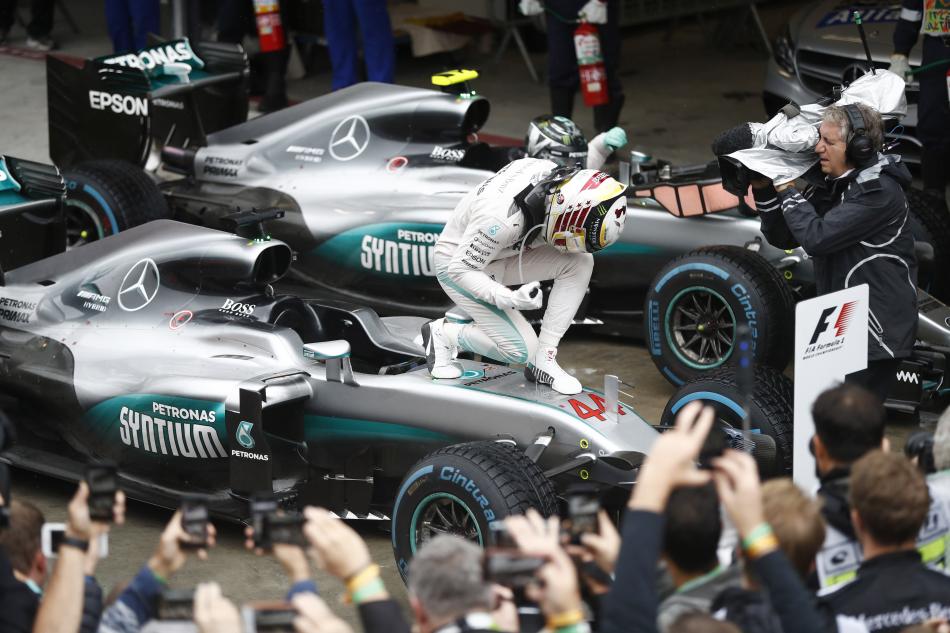 It's easy to lose focus if you're a world champion with not only a handful of races to go.
Why would you care to slog ahead having won it all?
But for Lewis Hamilton, who clinched the title at Mexico, the last year, following a close fight with Alonso for a P9, 2018 Mexican Grand Prix would bring the crowning glory yet again.
Still, with Brazil to go, Hamilton would continue to drive unflustered despite having claimed a world title, going on to win a fine race, albeit luck-assisted in the event of Max' accident.
Does that not tell us something about Hamilton's desire to win at every given opportunity?