You cannot entrap him by giving him a trick question. You cannot make him talk a great deal anyway. Above all, if you are looking for answers from him to questions that are political and controversial in nature, then you are barking up the wrong tree.
Kimi Raikkonen continues to be one of the sport's most intriguing characters. Not for nothing is the Iceman called a man of few words but of great actions. After all, when he started his career, albeit with a team which he currently races for, Kimi Raikkonen hardly opened his mouth.
He wasn't, as he said it then and says even today, in F1 for the drama or theatrics. Competing in his seventeenth season, Raikkonen, it ought to be said, believes in straight talk. Not an awful lot has changed in the life of the laconic Finn.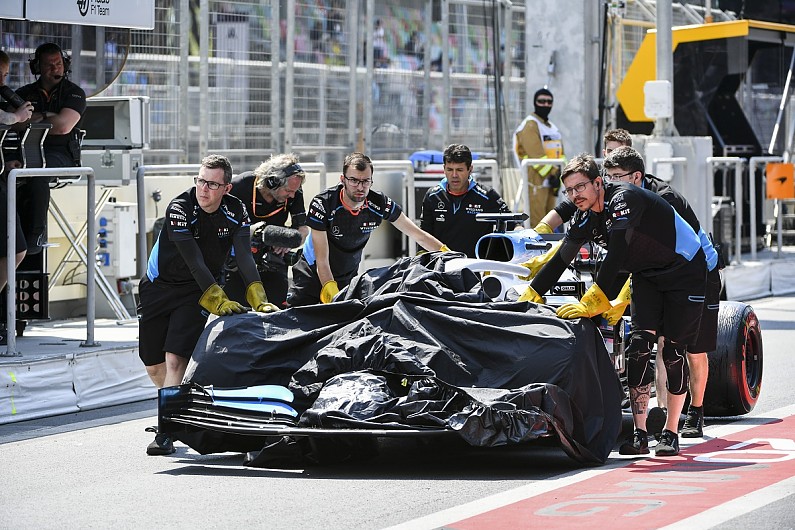 He speaks his mind, he speaks the truth, and guess what, in doing so, he gives about the same amount of damn today as he did back in the day.
And hours back, Kimi Raikkonen gave an example of the above when he said that the cancelation of the practice run at Baku– as seen earlier on Friday- made F1 look like amateurs.
During the free practice on Friday, April 26, 2019, Williams' George Russell ran over a manhole cap, thus sustaining severe damage to the underside of his car. This meant that the session had to be dismissed. Time lost, right?
And this is due to what exactly, if one may ask? Well, it was negligence, wasn't it?
Now when Kimi Raikkonen of all drivers says something then probably it's a bit relevant and serious in nature. And hence, the former Ferrari driver's 'amateur' talk neither sounds like a rant nor appears a petulant cry.
In fact, given that the session was black-flagged- does anyone remember when something of this sort happened last- there was so much of idle time with the drivers that Lewis Hamilton, the winner of 2018 actually decided to watch 'Game of Thrones.'
And well, as if F1 isn't one already, Kimi Raikkonen, it can be said, may not have been the happiest, since 'The Iceman's' someone who does take racing a bit seriously, having never conceived Formula 1 to be a stage for histrionics or condescension.
That said, how about the others- aren't the other drivers there to do their job and just get done with it? And if one of the world's premier sporting contests- one that's as much about speed as it is about putting one's life on the line- going to show such negligence as seen in Russell's case, then one wonders, where's the sport really heading to.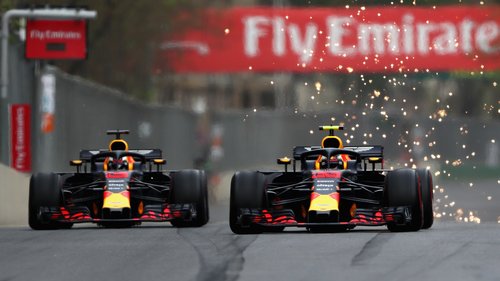 It also then raises a question that may serve an example for why Kimi appears right on the money. Haven't there been countless instances of detractors and miscreants running onto the middle of the track for no rhyme or reason? For a sport where 20 drivers and thus, 10 teams directly put their lives on the line for the sake of the ultimate battle of speed and grit, can't F1 do a bit more to make its contests more sound in terms of safety?
What if Russell would've approached the part of the grid where his car sustained damage- for no fault of his or his team's- and would've directly collided into the wall as a trickle-effect of the manhole negligence? Who'd have given an answer?