Alfa Romeo's Kimi Raikkonen was the lone driver to fetch some points for the Hinwill-based outfit at the 2019 Australian GP. In gathering 4 points, the 'Iceman' gathered a P8, which meant scoring and finishing ahead of guys like Ricciardo, Kubica, Grosjean, Kvyat. Do you think it was a terrible performance?
Kimi Raikkonen is one of the most intriguing characters in Formula 1. When he doesn't win, he doesn't say a word. When he fails to be on the podium, he looks away, not in sadness but in quiet disgust. And when he wins, as he did in the US Grand Prix of 2018, he obliges with a wry smile.
There's no laughter. There's no jumping around. The circus that can be Formula 1 isn't Kimi Raikkonen. Rare are those drivers in today's day and age that don't churn the best from the PR machinery. But Kimi Raikkonen is rarer than the rare. Media to him means nothing.
After all, he's in this for pure racing. Nothing else. Nothing more would do. Nothing else may ever suffice.
So when beginning from ninth in the qualifying at the 2019 Australian Grand Prix, Raikkonen ended up a place higher- eighth- there obviously was a mixed reaction to a performance that could neither be called tremendous nor a failure.
What are your thoughts on it?
The Iceman fan, a gifted breed quite like its hero; for not believing in factors like age and arguably, in the classic principle that 'form is temporary, class is permanent' one would think, wouldn't be the happiest.
After all, where 2018's Kimi Raikkonen stood then finishing on the podium became more of a recurring habit than a chanced encounter with good luck. In fact, so brilliant was Raikkonen's form as of last year that he'd end up gathering more podium finishes than his 'highly rated' teammate, Sebastian Vettel; 12 when compared to the German's 11, to be precise.
But then, to expect the Finn to go all guns blazing at Alfa Romeo with the same speed and power-unit package as the SF-70H of Ferrari or the SF-90 (the current car for Ferrari in 2019 season) would be a bit of a juvenile idea.
Even as Raikkonen's outfit is powered by a Ferrari engine, Alfa Romeo's real contest stands with the likes of Haas, Renault, McLaren, Racing Point, Toro Rosso, and Williams.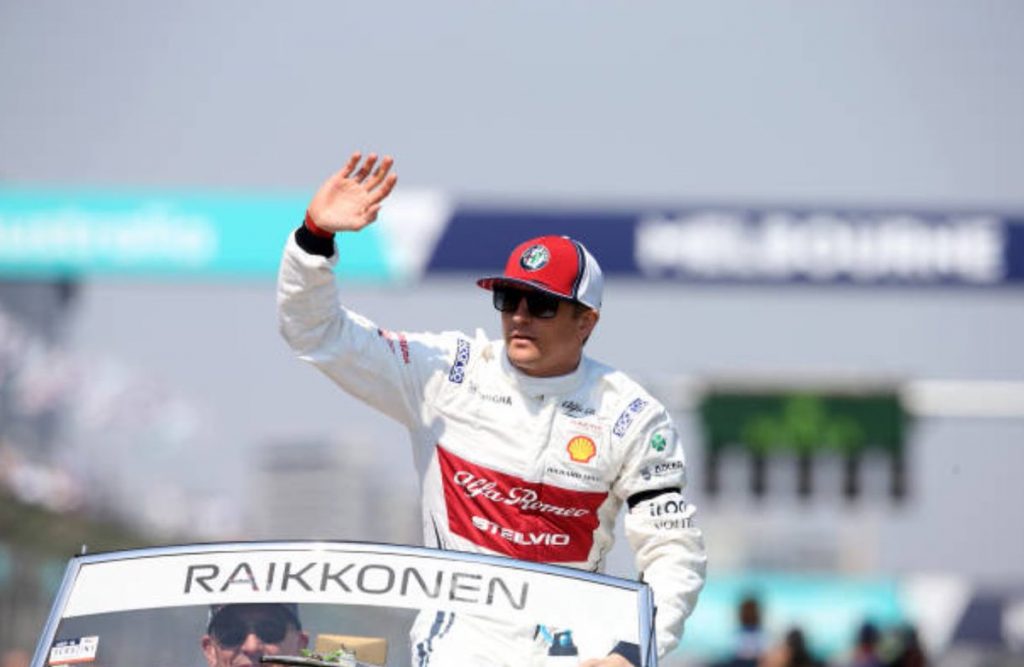 And from what one saw at the 2019 Australian GP, Kimi's P8, actually a result that saw him fetch the only points that his team did, in the end, it doesn't really appear that Kimi drove terribly.
While the eternal 'Kimi optimist' would know that Raikkonen himself won't be too pleased with the result, the driver having himself suggested that positions like 'P6 don't excite me' as seen from the conclusion of the second practise, Kimi's backers would know that 20 races remain ahead.
While Raikkonen's personal form during qualifying runs where history stands doesn't seem always stellar, it can be said for certain that, in a new environment, he could be expected to up his game.
In 2018 alone, knowing that he was all but staring at the exit gates of Ferrari, a predicament that came true right before the start of the memorable encounter at Monza (the home of the Italian GP), Raikkonen showed significant improvement during qualifying form.
In the 21 Grands Prix the last season, Kimi managed to be in the front row on a number of occasions during qualifying. On point right from the start at the season-opener at Melbourne, Raikkonen had put his Ferrari on second, behind Hamilton at Australia, behind Vettel at Bahrain, behind Bottas and Vettel at Germany, behind Vettel again at China, and behind both Hamilton and Vettel, at Silverstone.
In fact, at Monza, amid hundreds and thousands of stunned fans, Raikonnen put his Ferrari right on top at Monza, in setting a wildly fast 1:18:118, the fastest-ever lap in the history of F1.
To that end, his fans cannot be doubted for expecting a world out of a man, who approaching 40, seems fit as a teenager freshly out from a motor-school.
But worry not, Kimi-fans. 20 races are ahead of us. Who knows what might happen in the future. There's a season to be decided, there are the chicanes to blast past at, testing corners to beat and trying speeds to race at.
Right, Kimi?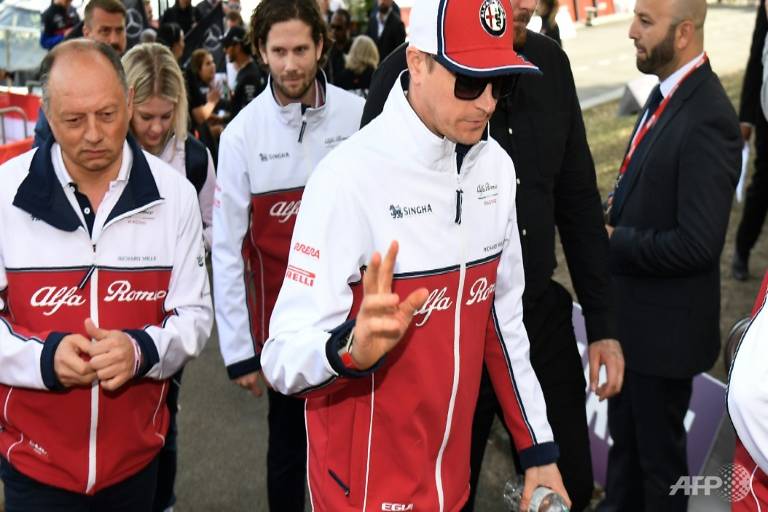 For now, with only 1 race behind him, in which, he successfully competed for points, if only four, not the most for sure, we know, what the famously laconic Finn can put on the table. Go Kimi!