At the outset, scoring no more than 3 career points from 38 races would make George Russell seem like a slow starter in F1, if you don't wish to use stronger terms. But often what you see isn't always what you get. Ever thought about that or on those lines?
Regardless, where it concerns the Williams driver, then surely there's more to the boy than meets the eye whence it gazes past the stats.
There are young drivers, there are experienced drivers and then, there are those young drivers who compete with a grace and flair you'd expect from a seasoned driver and not anyone else.
Guess it's only fair to cast George Russell, the 22-year-old Williams-Mercedes driver in that category.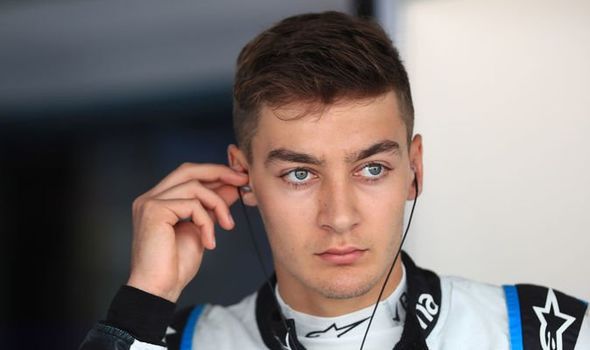 In 2020, the young Englishman was due to win a Grand Prix. You know the way last year's Sakhir GP turned out, don't you?
With multiple world champion Sir Lewis Hamilton sitting out of the usually-electrifying night safari, Williams' young gun stepped up to fill big shoes. Something George Russell did so well that he all but won the Sakhir Grand Prix of 2020.
Whilst he failed to take pole on the much-important Saturday despite having humbled much experienced teammate Valtteri Bottas for the better part of the free practice at Sakhir, George Russell managed to emerge with a few positives.
And while to that end, he did garner 9 points in FORMULA 1, a feat that ensured the promising talent did eventually get off the mark in the highest-annals of the sport, his eventual top-ten finish did him a world of good.
For a driver who, hitherto had been competing in a much ulterior and undependable machine as that Williams, George Russell at Sakhir was a revelation.
No, actually make that star. While the top honours belonged to Sergio Perez (driving a Mercedes-powered Racing Point), who won his maiden 2020 race, George Russell gathered a hard-fought P9 in the end.
While the above effort did, at once, ensure him of 2 points, given that George Russell got the measure of the shimmering race-track courtesy a red hot flying lap (fastest lap), he emerged with 3 wonderful points.
But that was not before encountering the heartbreak of sliding further to the rear of the grid after he had controlled the race proceedings rather beautifully having been, for the better part, the track leader.
But then, as they say, S*it happens- doesn't it? What can one do apart from picking oneself up to contest again.
But then surely, such an incredible drive and then the eventual race finish could not have transpired minus some angst and pressure- right?
Perhaps that is why George Russell recently told what were the main lessons he got to learn competing in 2020, a truly unforgettable and tiring season.
So what did the driver who got to race for both Williams (16 in 17 races) and Mercedes (the Sakhir GP event) have to say about the key lessons learnt? What does he truly feel about F1?
Also Read: Where Will F1's Maiden 2021 Race Be Held?
There's me inherently. The days I spent with Mercedes as their reserve driver meant I learned there was a lot more to being a complete F1 driver than just jumping in the car and driving as fast as you can."