Even before they could set a foot in England, home to great racing icons such as Sir Jim Clark and Sir Graham Hill, Ferrari have raised an alarm of sorts. The Scuderia outfit, that's failed to win a single Grand Prix event thus far in 2019, has raised a concern about its performance for the upcoming British Grand Prix.
Well, the team is of the view that the nature and design of the track may not really suit the build of their 2019 F1 car, the notable SF 90.
What's more?
It wasn't long ago when even prior to the start of the 2019 Spanish Grand Prix, the Scuderia stable had declared that the nature of the track at Catalunya may well be beyond the reach of its SF 90.
In the end, Vettel and Leclerc, seen battling among themselves for the better part of the contest ended fourth and fifth. There were concerns about Paul Ricard as well, a track where Leclerc gathered what was his second podium.
Now, going by that record, it could be argued that Ferrari have fired a shot in the dark by sounding all dull and rather too introspective about themselves for the 2019 Silverstone race.
But then, the team knows the best, does it not?
Apparently, none other than the top boss at Ferrari, team-principal Mattia Binotto has shared that the car isn't really suited for the Silverstone track ahead of the weekend's British Grand Prix.
It's worthwhile to note that the race in England will mark round ten of the ongoing 2019 season, an event that may see local hero Lewis Hamilton return to the very best position; i.e., the top step of the podium, something that didn't quite transpire recently at Spielberg, home to Red Bull.
Moreover, Mattia Binotto happened to share the following:
"We do not expect Silverstone to suit our car particularly well, but at every race, we have seen that the balance of power can change, often unexpectedly.
"The weekend will also be an opportunity to increase our understanding of the recent work we did, which has seen us close the gap to our competitors on specific types of track."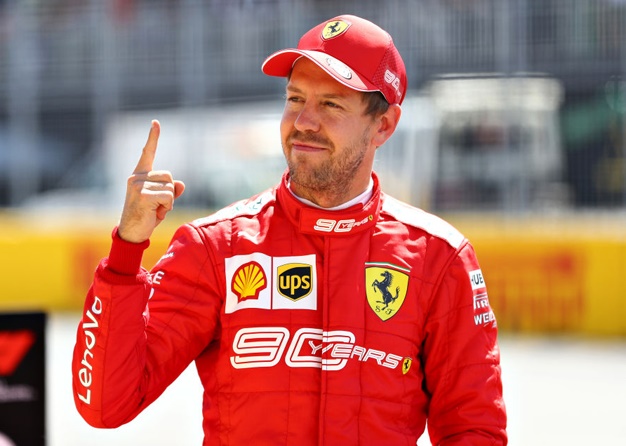 Currently, Ferrari are 135 points shy of the first-paced Mercedes, their arch-rivals once again this year, as has been the fate from the onset of the turbo-engine era of Formula 1.
But all that told, one man will be keen to reverse the fortunes for his fledgling side. Sebastian Vettel– it must occur to us- was the winner of the 2018 British Grand Prix, an event where he finished on the top step, thus waving the Ferrari flag at Hamilton's own den.