It's Sunday again and F1 resumes its title surge to unfurl what's expected to be yet another electrifying grand prix. Here in the heart of one of Asia's swanky motorsport hubs, round 14 of F1 2017 will see blazing cars and titanic duels go head-to-head at the Singapore grand prix.
With the 2017 season hanging on the knife's edge, Mercedes' Lewis Hamilton and Ferrari's Sebastian Vettel, with 6 and 4 race victories respectively, would be hoping to secure the top place on the podium at the enigmatic and swanky Marina Bay.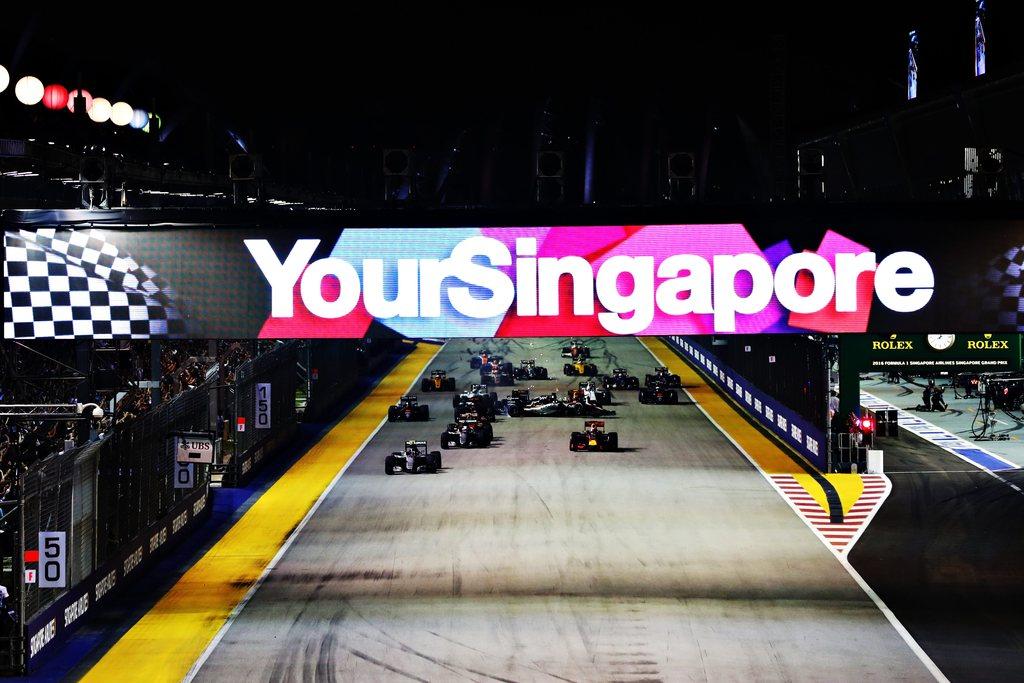 But hang on, for a second. There's going to be the raging Red Bull's of Max Verstappen, P2 and Daniel Ricciardo, P3 waiting to break free. This is F1 and the only thing fans can expect with the 5 red lights going off is unexpectedness; Max' fans would note.
But particularly for Hamilton, it might not be that easy on September 17, 2017 here in Singapore following what's turned out to be a rather moderately impressive qualifying evening last Saturday. Was Totto Wolff expecting a P5 ahead of Sunday for the current championship leader, one can't predict, but what can be predicted, however is that, Ferrari's Vettel, pole-sitter for today's action-packed grand prix will be waiting to bounce back and secure what could possibly be his 5th victory of the 2017 season.
That said, let's run into some ecstatic stats collected by some of the top motor-heads from the 2017 driver line-up, an elite bracket that includes double-world champion Fernando Alonso (McLaren), three-time world champion Lewis Hamilton (Mercedes), former world champion Kimi Raikkonen (Ferrari) and, teammate Sebastian Vettel, a four-time world champion (Ferrari).
1. Lewis has his task cut out at Singapore Grand Prix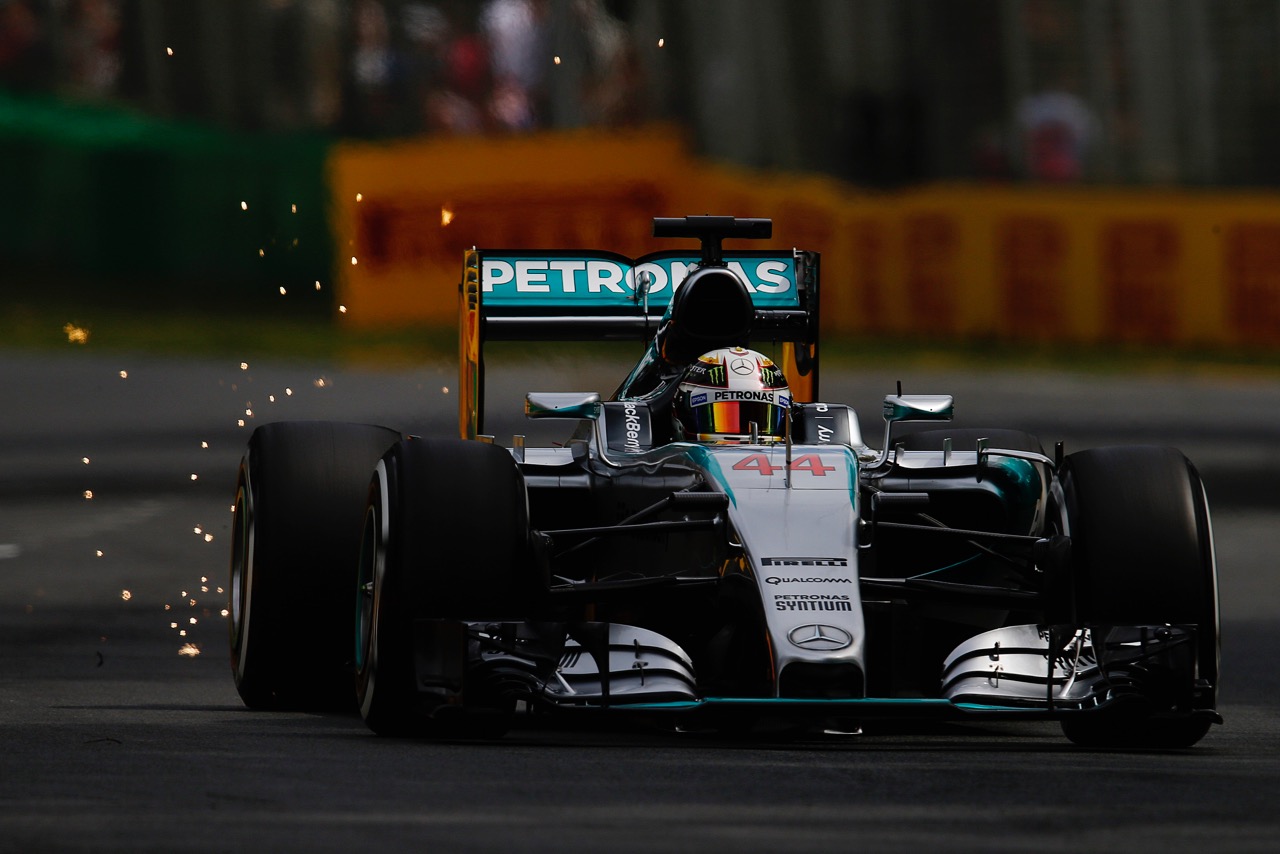 Not once or twice or even thrice, the German, formerly, a Red Bull racing driver has the record for claiming maximum victories here at Singapore. With 4 race wins, 29-year-old Sebastian Vettel is ahead of an established marquee of drivers such as current rival, Hamilton, Ricciardo and, teammate- Raikkonen.
2. Neither Alonso, nor Hamilton, it's Ricciardo who holds the lap record here at Singapore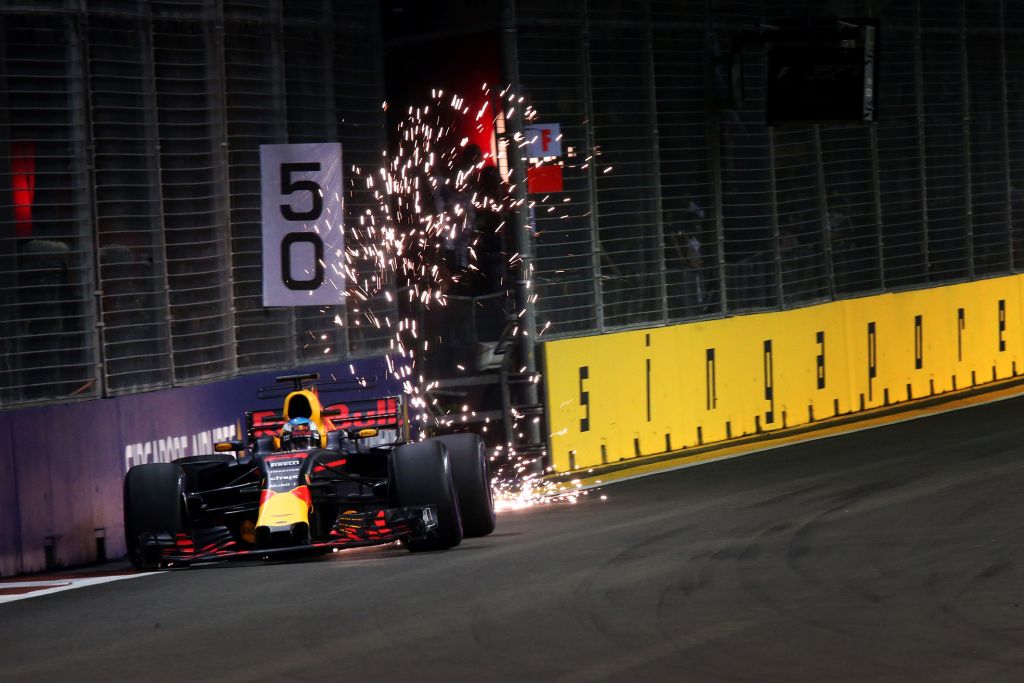 In the contemporary culture of Formula One, you expect either a Ferrari versus Mercedes battle, an out and out domination by Briton Lewis Hamilton, or the ever-smiling Aussie, Daniel Ricciardo finding himself on the podium.
As far as the 2017 season is concerned, with 144 points, Red Bull's Daniel Ricciardo is standing on a very safe and healthy P4, a spot that sees the Aussie, 6 points ahead of Kimi Raikkonen, P5.
But when it comes to Singapore in particular, F1 has unraveled in Ricciardo the fastest driver thus far, someone with a lap record of 1:47: 87, the quickest since the race's inception in Singapore in 2008.
3. A Fashionable Grand Prix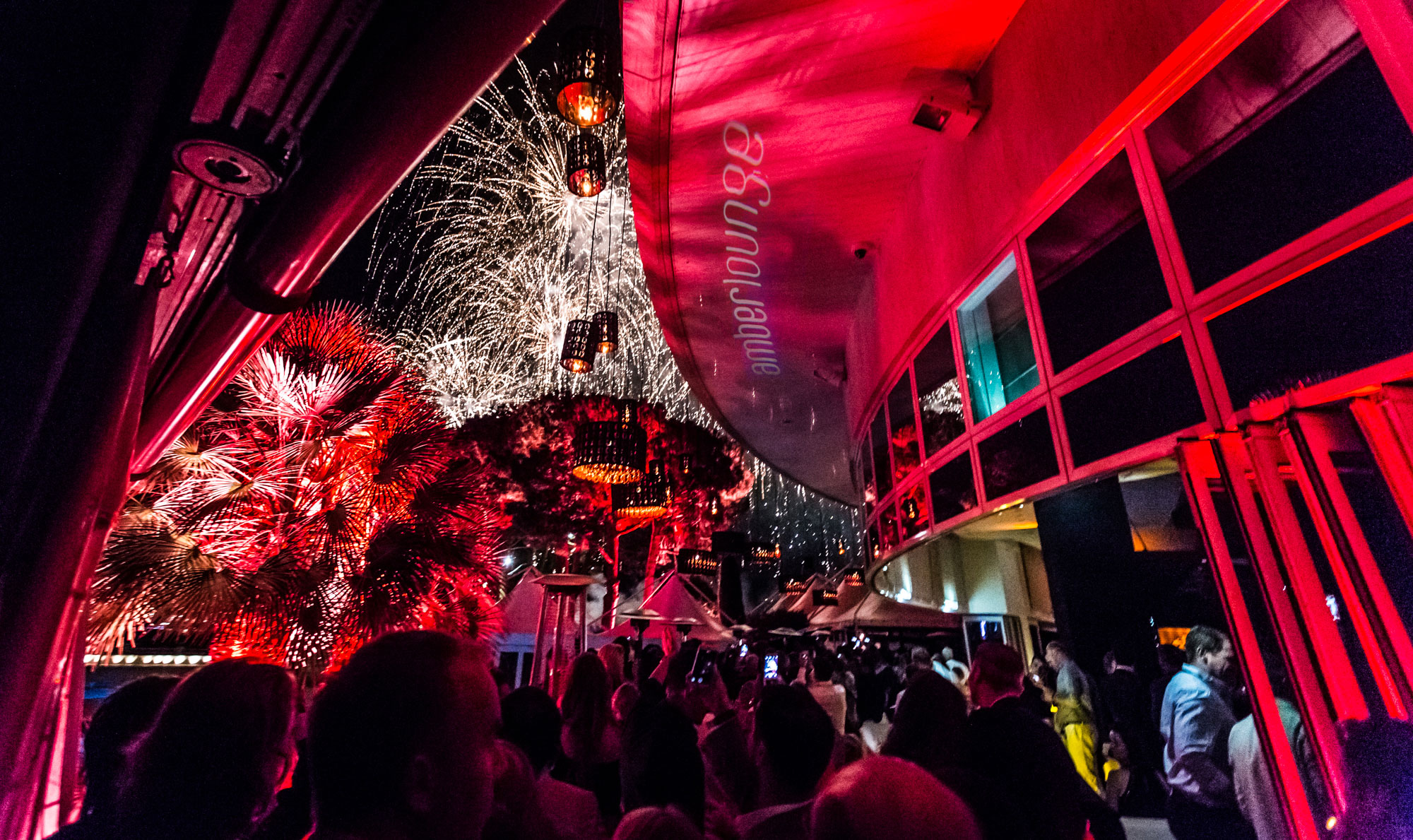 F1 means blazing cars, we know. We also know it signals boiling temperatures, soaring heat and pulsating competition with cold glances and heated arguments in the midst of titanic duels. But what viewers often enjoy the most are the after parties and the gravitas that the pinnacle of motor-racing unveils.
The Singapore Grand Prix is also the base for the revered Amber Fashion lounge, or Amber Lounge Party, a showpiece event held each year since the inaugural Singapore Grand Prix in 2008, that's decked with rhythm, Jazz, lots of splendor and plenty of after party experiences. Right Lewis? Perhaps, Alonso wouldn't be that disinterested in the party scene too, since he hasn't particularly enjoyed much success in yet another lousy 2017 year with McLaren-Honda.
4. Not exactly a cakewalk for drivers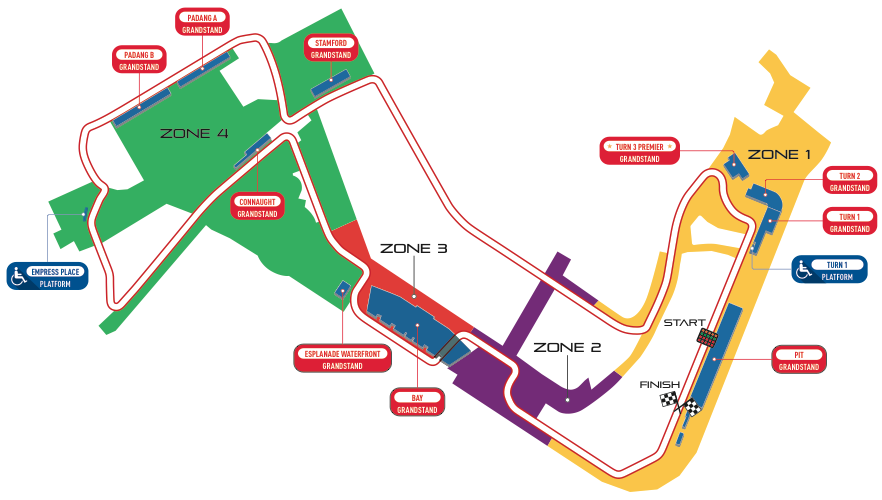 F1 world's first ever night grand prix, set in the heart of the one of the fastest-growing commercial hubs of Asia is also the land of an incredible challenge.
The 61-lap competition at the Marina Bay Circuit, a street circuit decorated by architectural wonderments imposes upon F1 drivers the task to compete with 23- corners, the most on any track on the current F1 calendar.
So if you think Kimi's pass on Button in his Lotus of 2013 of Massa's incredible showing, formerly with Ferrari was easy- then think again. As we go racing on Sunday, it might just be yet another incredibly demanding Formula One battle with a lot for grabs. Ferrari, are you listening?
5. Meet the champ of Singapore
He is a four-time world title winner, he is incredibly quick on the tracks and, off it- a jovial, light-hearted bloke who's ever interested in banter. But once in the cockpit in that SF-70 H, Sebastian Vettel is a different bloke, altogether.
Some of the his finest racing performances have come here at Singapore. He is not only a 4-time race winner rather, also holds the envious record for beating the second driver on the grid, in a grand prix for the largest margin ever.
When Vettel undid Alonso, then in a Ferrari to emerge as the leader of the pack in 2013, Singapore's score-sheets showed an incredible race win margin of 32.627 seconds clocked by the German, then in a Red Bull Renault.
Not that Vettel has lost any of that pace in his 2017's Ferrari. Right Arrivabene? So what can we expect on race-day then Seb? Perhaps, no team orders this time for the Iceman, eh?