Big news, big decisions, sudden developments: it's all happening in the topsy turvy world of Formula 1. Who would've thought, for instance, in 2019, that come 2020 and we would have such sudden changes on the forthcoming grid?
Who would've thought that we would see not one or two but three driver changes in the imminent future of the sport? In 2019, let it not be forgotten, Daniel Ricciardo had only just arrived in the famous French constructor.
It was also the first year for Ferrari without Raikkonen and with a brand new driver pairing, with Vettel teaming up with Leclerc. Moreover, a budding bond was developing between Carlos Sainz Jr. and Lando Norris.
And just a few months into 2020, all of that is subjected to change for the next season.
But Vettel finds himself facing a bit of tumult with Sainz set to race in red overalls come 2021 and Ricciardo slated to drive in a McLaren, there's some concern that Renault Team Principal Cyril Abiteboul is facing.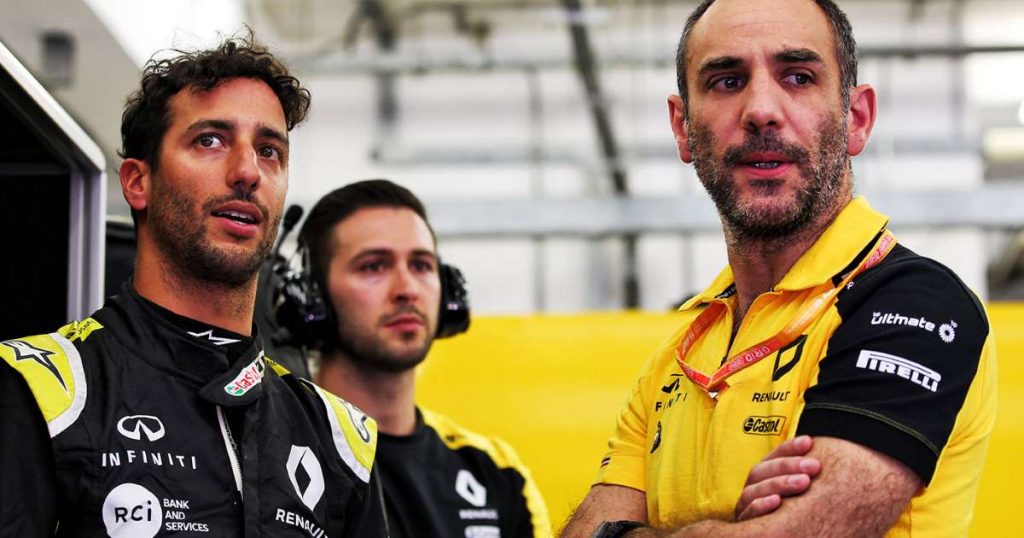 Truth be told, it doesn't appear that all's fine with Cyril Abiteboul, who may not be blamed for finding a top-rated driver's 'now-confirmed' move to McLaren as a bit of a shock.
So, this leads us to question- what did Cyril Abiteboul have to say in the matter?
"Within the unprecedented context of the 2020 season, discussions held with Daniel Ricciardo concerning renewal of his contract beyond the end of 2020 have not been successful," the latest statement read.
Moreover, it didn't end there; there was more to come from the Renault team principal.
In our sport, and particularly within the current extraordinary situation, reciprocated confidence, unity and commitment are, more than ever, critical values for a works team," Abiteboul said.
"I am confident that the 2020 season will allow us to accomplish even more together.
"Our ambitions and the strategy of Renault DP World F1 Team remain unchanged."
But what could have possibly happened is that the absolute non racing in a year where much of the sporting action has been sidelined in face of the Coronavirus epidemic, may have possibly added to some frustration for the Renault team boss.
And who knows what's boiling under the skin for a sport so mired in non stop action, a pause that's lasted for so long may have only worsened the morale of a team that wasn't doing too bad as of the last year?
In 2019, Renault gave tough competition to the likes of Alfa Romeo, Scuderia Toro Rosso, and Haas, emerging just behind McLaren in the midfield.
And implicit in the business of scoring the lion's share of points for the Cyril Abiteboul-led team was the contribution of Daniel Ricciardo, the very man who is now on his way out of the team for the next season.
But while someone was seemingly upset, it couldn't be said that Daniel Ricciardo was in low spirits, who wrote the following on his official Twitter handle:
I am so grateful for my time with Renault and the way I was accepted into the team.
"But we aren't done and I can't wait to get back on the grid this year. My next chapter isn't here yet, so let's finish this one strong. Merci!"