Daniel Ricciardo to McLaren and Carlos Sainz to Ferrari- just who saw that coming? This is probably Formula 1 telling us that it's also about drama as much as it is about unpredictability.
Unpredictability stems from the fact that none watching the 2019 season, where Ricciardo was just a new arrival at Renault and where Sainz was going strong for his McLaren, may have predicted the switch.
And the sheer sense of drama comes from the fact that, even after several hours of the news that Vettel and Ferrari are no longer one team at the conclusion of the current 2020 season, it's not known where the great German driver may head to next.
Wow. Is this for real?
Can someone pinch us?
At a time where much of the world is in a lockdown, where there's nothing thrilling about the world of Football and Cricket, most sports contending with a repeat runs of the past seasons, Formula 1 has still found a way to kick up a storm and court every racing nerd's attention.
We were already accustomed to not seeing any longer the brewing of the bromance between Ricciardo and Hulkenberg, well that ended with Nico finding himself staring inadvertently at the exit gate at the end of 2019.
Now, what's more?
No more cheeky jokes and boyish fun between Sainz and Norris at McLaren. A new, wide-eyed smiling assassin is to step into the orange-liveried machine.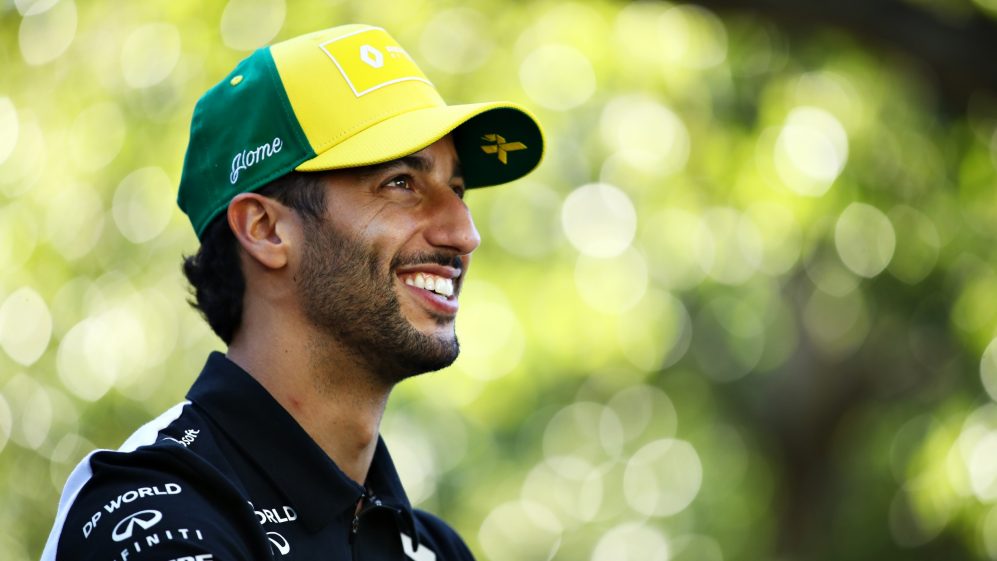 With Daniel Ricciardo's arrival, truth be told, the legendary F1 team can only expect their racing graph to stare in one-direction: go up northward.
With 7 wins and 29 podiums already against his name from 171 race starts, this is a glowing career that has all the makings of being a legendary one.
You know a driver is rated when most anticipate something special from his end. You know a driver is loved when despite being a McLaren or Ferrari fan, you end up with a smile seeing someone else step on the podium.
The other guy is Daniel Ricciardo, touted as the master of 'late braking,' a funny, no-nonsense bloke who's fast with his jokes and quick in his ability to resort to the quintessential Aussie easy-going manner.
We can't imagine what he'll achieve in 2021. A sport so entrenched in unpredictability; it's unwise to predict outcomes well in advance. For now, 2020 is yet to go underway.
But one thing is certain. No longer are McLaren some slouching backmarkers; nothing more than bug to be crushed by a Ferrari or a Mercedes.
In 2019, let it not be forgotten, they were the best of the rest; in finishing right behind the famous troika of Mercedes, Red Bull, and Ferrari. Ahead of Renault, far above the likes of Alfa Romeo and Toro Rosso!
What might the Ricciardo and Norris pair yield in the end- we don't know. But it does seem that this could be the alliance that can stake a major contest in dealing a dent or two in the journey of Red Bull and the likes.
Real Also: Has Sebastian Vettel Rejected McLaren Offer?
For now, suffice to say that honey will ooze from all corners of McLaren. Go nowhere the Honeybadger Daniel Ricciardo is here at McLaren.
Daniel is a proven race-winner and his experience, commitment, and energy will be a valuable addition to McLaren and our mission to return to the front of the field. With Daniel and Lando as teammates, I believe we have two racers who will continue to excite our fans and help the team grow" said Andres Seidl on McLaren's official website.