The names Kasparov, Karpov, and Lasker are considered the most famous chess players of all and they are all males. The best woman in chess is currently number 73 in the international ranking. Do men play chess better than women?
So rarely do you hear of top female chess players. Why? Can't they keep up with the men or are there other reasons?
Hou Yifan – you can remember this name next to Kasparov and Karpov. After all, Hou Yifan is currently the best chess player in the world. The Chinese national achieved an Elo rating of 2686. This is the value that describes her skill level in tournaments. For comparison, the world champions from previous years: Marija Musytschuk, Anna Uschenina, and Alexandra Kostenjuk got 2563, 2502, and 2557 as the best Elo points.
Also read: Chess Rules
So Hou Yifan is really good. And yet she only ranks 73rd in the ranking of all chess players worldwide, male and female combined. Hou Yifan does not belong to the group of real top players around the world-class. Magnus Carlsen, world chess champion since 2013, has a record of 2,882. If you look at the Elo numbers, you have to realize that women do not prevail over men, so do men play chess better than women?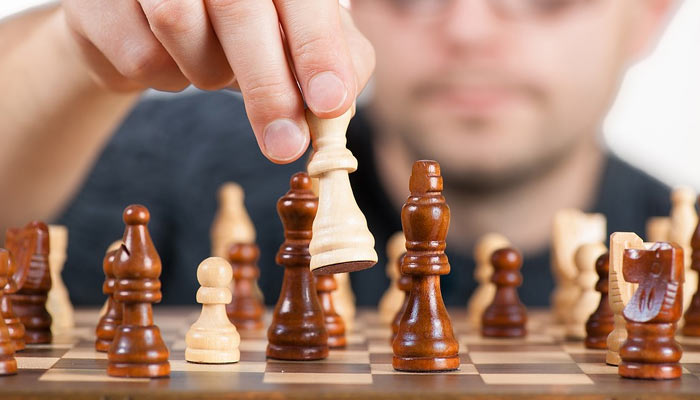 However, this does not mean that men are fundamentally better chess players. An objective comparison cannot succeed at all because very few women are enthusiastic about chess. The supposed superiority of men in chess is a statistical phenomenon. The larger a group of people, the more outliers there are and in this case particularly good players. Since many more men are active in chess than women, the best of them are extreme outliers. If more women were enthusiastic about chess, there would also be world-class players among them.
Chess is a martial art that takes place in the head
Even if everyone has their own opponent, chess is an individual sport. A team with a good team atmosphere can even win against nominally better teams. This martial arts only takes place in the head. But why does the demanding board game deter so many other women or at least not attract them?
One of the reasons for less number of women playing chess is that it is a very rational and more or less joyless atmosphere. It might be the reason that chess games prevent many girls and women from getting into the sport more intensively. Sitting quietly for five hours in such an environment might not be so attractive for women, the recreational player suspects.
On the other hand, at least it cannot just be the calm and quiet that makes women choose hobbies other than chess because it seems wrong that women prefer to talk than to be silent for hours while playing chess. Women are more communicative, that's true but in chess, men tend to miss the ability to express themselves verbally and to get rid of their tension.
Also Read: Praggnanandhaa, The Indian Boy Became The World's Youngest Chess International Master!
Girls are very interested in many things. Most of the time, they would do multiple sports and hobbies. The very time-consuming chess then obviously draws the short straw in many cases. In addition to the games, that's six to eight hours a day, there is also preparation and individual training. Depending on the level of play and ambition, this takes up to nine more hours a week.
But intensive, time-consuming training is also necessary for other sports and yet the proportion of women there is often significantly higher than in chess. So time will not be the main criterion that speaks against the board game for girls and women. But there is another aspect to which the female disinterest in chess could be related, the lack of idols. In chess history, the greats are all men. And the textbooks were also published by men. The girls and women lack role models.
Why women rarely compete against men – Are men better chess players than woman?
The actually incomprehensible separation of women and men in tournaments also serves primarily as a motivation. If there were only 'open' tournaments where women and men could play together, the few women would hardly have against the broad phalanx of men who play better on average a chance for the top places and the perception of good games would go under. So that's why there is a women's national league in chess, and the world's top women mostly compete against other women.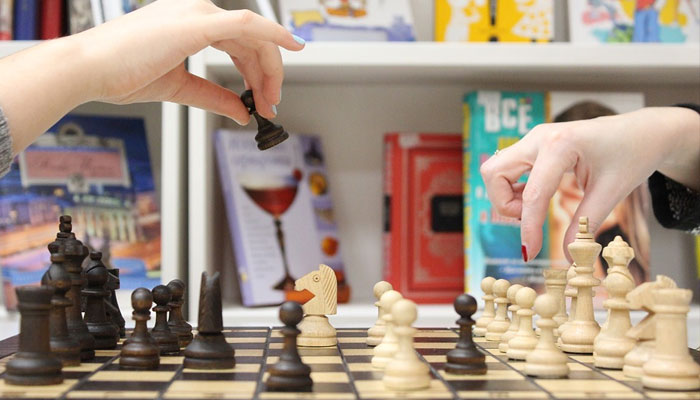 It does not need to remain this way. As soon as more women play chess continuously and intensively from childhood onwards, they can shake up the male domain. There is no lack of fighting spirit or the will to win. Both patience and concentration are required when playing chess for hours. And anyone who believes that chess is an utterly boring event needs to be taught better.