9 0 0 12 1!
The above is not some hot line or toll free number. As a matter of fact, this is what one of the finest batsmen to have wielded the cricket bat in hand has managed in his last five appearances for the famed Royal Challengers Bangalore: Virat Kohli.
If you were to rewind further back to the games earlier, which is before the bad run of form had struck one of the most enigmatic cricketers of all time, you'd find that Virat Kohli managed two forties in the ongoing IPL, with a highest score of 48 coming against the Mumbai Indians.
It would be a knock that would be a knock that would win the game for the RCB, but the only other occasion wherein the right-hander from Delhi touched the forties, scoring an unbeaten 41, would culminate into a loss.
His 41 not out, against the Punjab Kings, wasn't enough to win the contest for his beloved side but the only positive back in the day was that Virat Kohli occupied the IPL pitch for 60 minutes.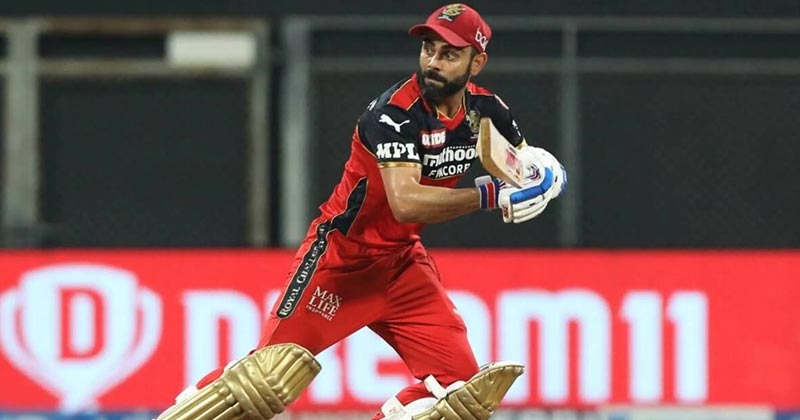 That's the most he has managed throughout this ongoing event. The knocks that have followed have seen a world class batsman walk back to the dugout not long after he walked all the way into the middle to bat.
What has actually happened to Virat Kohli is something all know and can evidence but cannot safely put a finger to. Why's that? Well, none of us, regardless of our boundless love for Cricket, are experts. Yes, there are the likes of Akash Chopra around who can do their job for which they are paid, which is to wax lyrical all day and offer theories, but we really can't point to something, other than maybe pressure.
Maybe there's pressure stemming from a lack of runs, and maybe that is in turn due to the fact that nearly every time (and anywhere) batsmen like AB de Villiers, Chris Gayle, Kane Williamson and Virat Kohli walk out to bat, there's boundless expectation of them. Everyone wants them to score.
But maybe, it makes sense to understand the fact that for all the love he so fondly has for the game of cricket, somewhere Virat Kohli needs to take a good hard look at himself and just stay calm or mum for a bit.
While to us fans a bit of break seems not such a terrible idea, there are those who know him much better than us, who also have happened to share the dressing room with him; those who have played alongside him.
And one of the precious few is Yuvraj Singh, one of the best white-ball cricketers we've seen in any era. Here's what Yuvi, who most famously shared brilliant match-winning stands with Virat Kohli during the 2016-17 season, had to offer as advice:
"I think he needs to go back to his younger days and think of how he was as a person. He was a free person, chilled out person. He needs to look back at those days. Obviously, he is also not happy, and people aren't too, because we have seen him setting bigger benchmarks, scoring hundreds after hundreds. But this happens to the best players."
But Yuvraj Singh didn't just stop there; he'd touch down upon the intrinsic personality of Virat Kohli, and the kind of person he has been all along, which he alluded to as having shaped the dominant right-hander's game.
He would add the following:
"Virat needs to become a free-flowing personality again. If he can change himself and be like how he was earlier that will reflect in his game. He has proved himself to be the best of this era and believes in a strong work ethic and that has brought the best out of him over the years."