MS Dhoni's future in the Indian squad has been under questioning for a long time now and except two decent performances during the West Indies tour, the former skipper hasn't been able to justify his batting prowess and a spot in the middle order, be it the Champions Trophy or during India's home season that ended earlier this year.
Now, as team India gets ready to take on the Sri Lankans in the limited overs leg after whitewashing them by 3-0 in the Test series, MS Dhoni has a lot to prove and everybody is expecting him to take full advantage of a struggling Sri Lankan squad and get some runs on his blade to gain the confidence back.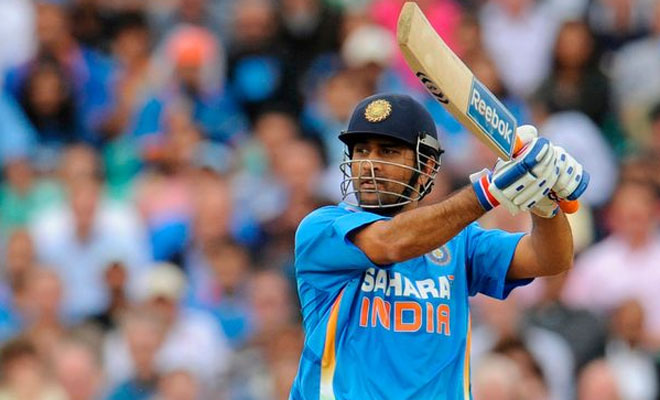 While MS Dhoni passed the fitness test with flying colors to secure his berth in the squad, selectors have made it clear that the former Indian skipper, who also happens to be the most successful Indian captain, has been given the notice to improve his performance and prove his mettle for the upcoming 2019 World Cup.
However, it cannot be denied that MS Dhoni continues to have an impactful presence in the dressing room as well as on the field and his experience comes in handy in tough situations, clever usage of DRS and giving advice to the current captain Virat Kohli about changes in the attack being the most prominent ones.
MS Dhoni knows about the expectations from him and is trying really hard to end his career on a good note, headlining the 2019 World Cup being a part of this, and before the India vs Sri Lanka ODI series he was seen sharpening his blade while attempting the cut shot, slog, uppercut and respecting the deliveries that should be left, and BCCI was kind to share the video via their official Twitter handle.
Watch MS Dhoni practicing in the nets here.
The cut, leave, drive, slog, upper cut, pull – @msdhoni batting session #SLvIND pic.twitter.com/Q8flfP8wv4

— BCCI (@BCCI) August 19, 2017
After seeing MS Dhoni perfecting his skills with the bat on the eve of first ODI against Sri Lanka, all we can hope is for him getting into form as soon as possible and once again take the team to a World Cup in 2019 but this time not as a captain, but as the leading run scorer.