Virat Kohli, the man who didn't take long to become Indian Cricket's poster boy, has been leading by example and more than not, his endeavors on the field either leave his fans in awe or inspire others to follow.
Critics and fans, in equal measures, have accepted that there is something special about Virat Kohli and his tendency to better himself has turned out to be his biggest USP in world cricket. Moreover, the first words that come to any of his fans' mind about the Indian skipper Virat Kohli are, winning and aggression. While the 28-year-old is less of an enigma than his predecessor MS Dhoni, he is more outgoing in his approach.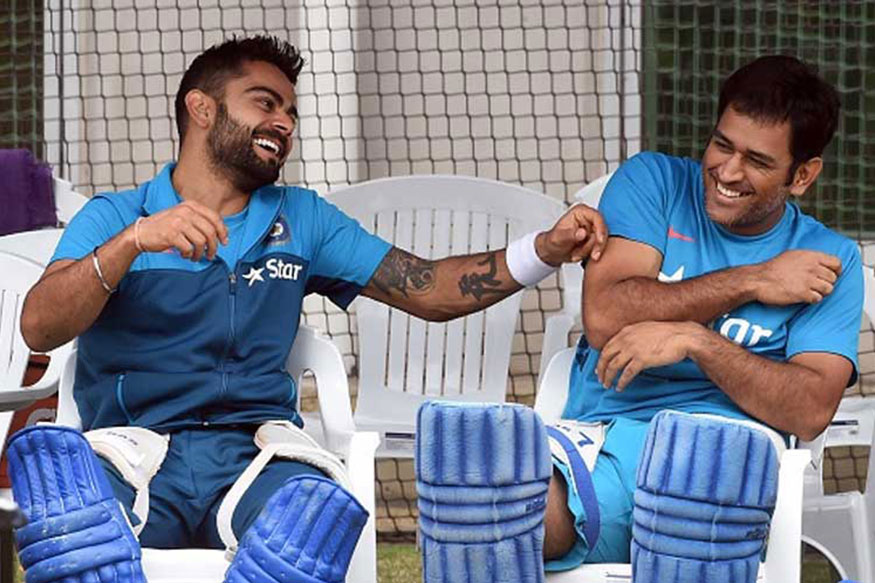 Virat Kohli, since his debut in the Indian National Squad after winning the U-19 World Cup, has been marked as the next Sachin Tendulkar. Although it might be due to the text-book-cricket or ability to score anywhere, that both Kohli and Tendulkar possess, to compare the Indian skipper with the 'Master Blaster' still seems absurd.
The Delhi-born Kohli, in his own way, is an excellent cricketer and probably the most well-rounded one. He wears his heart on sleeves, but rarely does he lets it get the better of him on the field. While he matured as a leader and as a cricketer rather expeditiously, even MS Dhoni has said in the past that the Indian team under Virat Kohli will win games more than any other captain and team has won.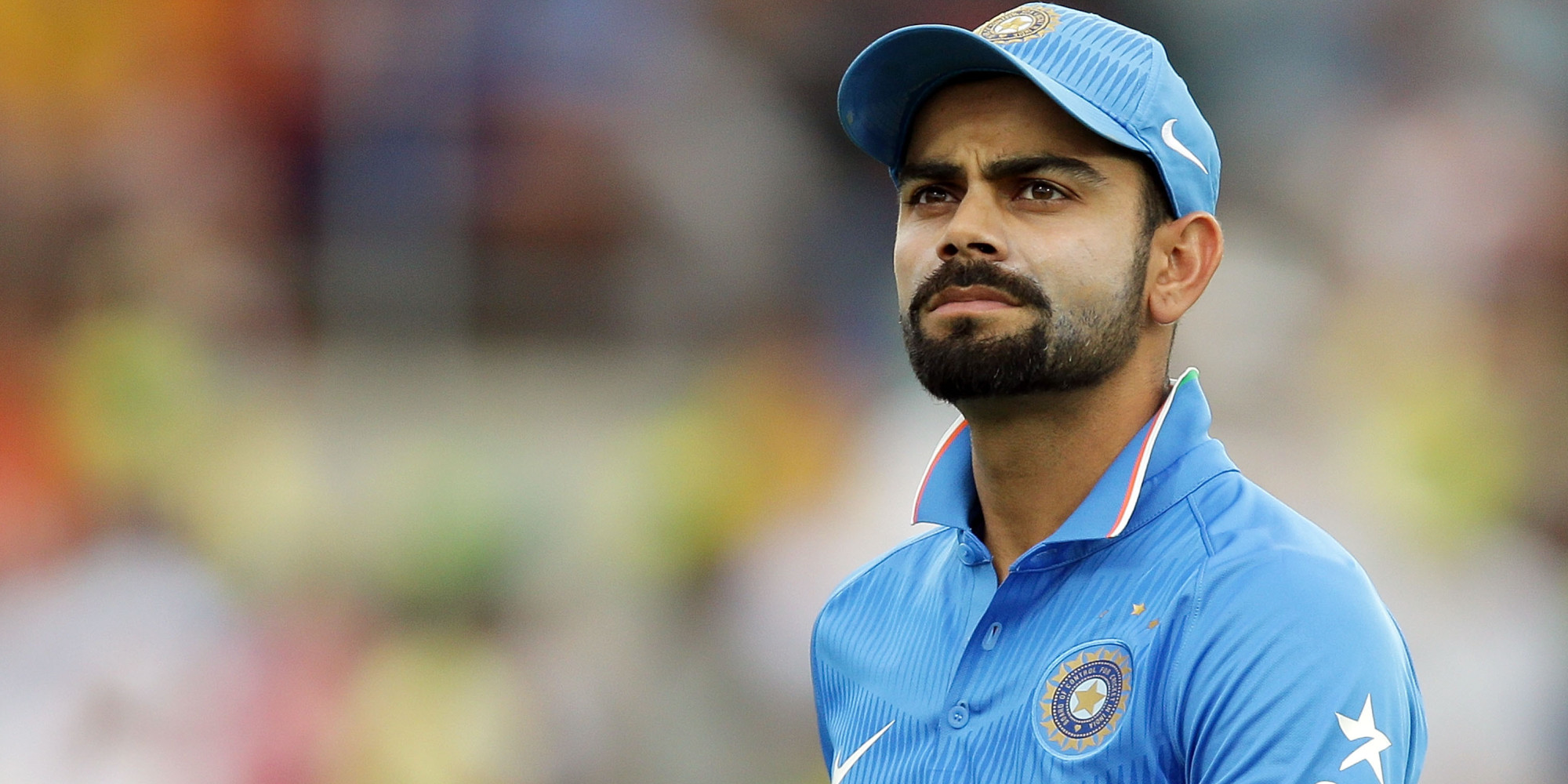 That said, one might wonder about the traits that make Virat Kohli the man who leads by example and knows how to channel his aggression in the field. But, it takes a lot to become a star cricketer and when it comes to hard work, nobody can even question Virat Kohli's commitment and there is a lot that aspiring cricketers can learn from him.
So, without further adieu, here are some traits of Virat Kohli that every aspiring cricketer should take a note of.
Virat Kohli: 10 Traits That Every Aspiring Cricketer Should Learn From From The Run Machine
1. Handling pressure
Being calm on the field, even in tensed situations, is Virat Kohli's biggest and most useful trait. It's not that when poked, he can't be as aggressive, but he knows that in order to perform well, one needs as much focus as you can gather on the field. Moreover, he also believes in keeping the scoreboard running with singles and doubles to reduce the pressure.
2. Hunger to perform – Virat Kohli Traits
For a cricketer or for every athlete for that matter, hunger is the one quality which drives him/her to perform their best on a constant basis. Every die-hard Virat Kohli fan might have noticed the aggression on his face and the constant heed towards getting runs or stopping boundaries while fielding.
3. Fitness Factor
We know Virat Kohli as one of the fittest cricketers in the squad and he wants the same to be followed by his teammates. Taking care of fitness levels is as important as paying attention to your performance and to be quick on the ground, is the second most important thing for a batsman.
4. Able to bat at different venues
Good cricket doesn't always mean hitting big shots on loose deliveries but it has also to do with the ability to keep the scoreboard running in every condition. We have often seen cricketers scoring big during home seasons or taking wickets on known surfaces, but it is also crucial to take your team towards victories on unknown tracks as well. Adapting to changes has always been a key to success, even if it is your personal life.
5. The Consistent Fielder – Virat Kohli Traits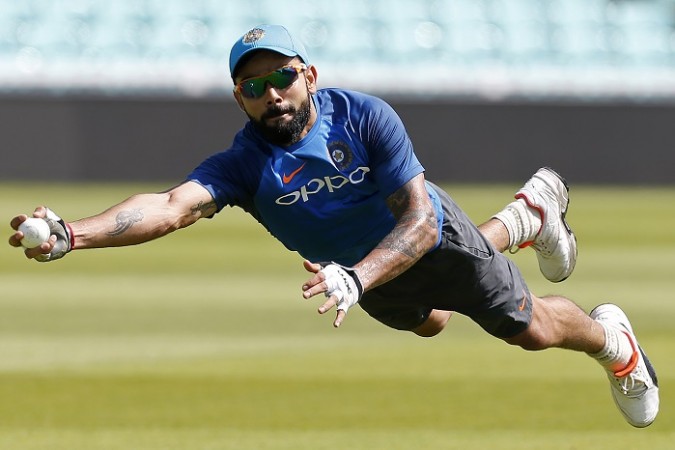 As told earlier, a full-time batsman needs to be quick on the field as it is the only way he can contribute other than with his blade. An active fielder saves runs, build pressure on the batting team in order for bowlers to take risks and then gradually take catches for the team.
Also Read: MS Dhoni Personality Traits
6. Improve Every Day And Learning From His Mistakes
Virat Kohli is a perfect example of a cricketer who has matured while learning with his every performance. While he was selected directly from the U-19 team to play for Royal Challengers Bengaluru in the IPL. Since then, he has been learning from his mistakes and we often see him practicing the outside-the-off-stump deliveries, something we have seen him often struggles against.
7. Accepting challenges – Virat Kohli Traits
Other than adapting to changes, another trait that Virat Kohli possesses is his ability accept all the challenges put against him with not even a little fuss. He had huge shoes to fill after MS Dhoni gave up the skipper's cap before which, he continued to grow as the best No.3 batsman in the squad. His tendency to perform at his fullest against any team makes him an indispensable asset for his side.
8. Regular Run-Getting Shots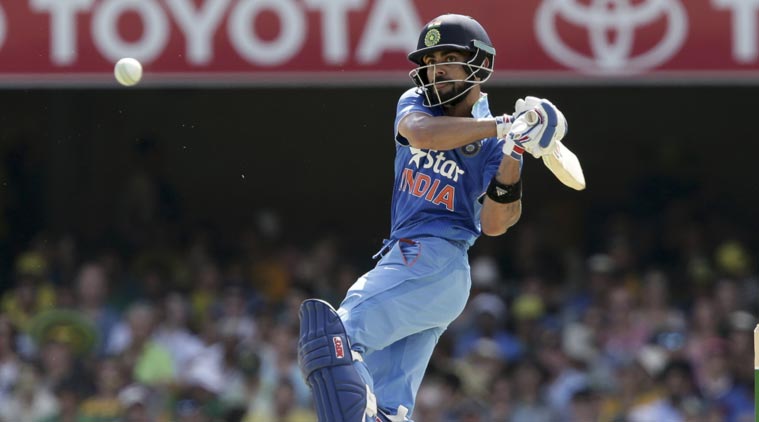 As mentioned earlier, the prime responsibility of a batsman is to score runs and keep the scoreboard running. And for that, either you can go for power hitting or quintessential and classic shots. In most of the cases, the latter approach seems to be the most dependable one and if there is a huge target to chase, punishing every loose delivery is what makes for an inevitable batting attack. (The biggest Virat Kohli's trait to note down)
9. High Aspirations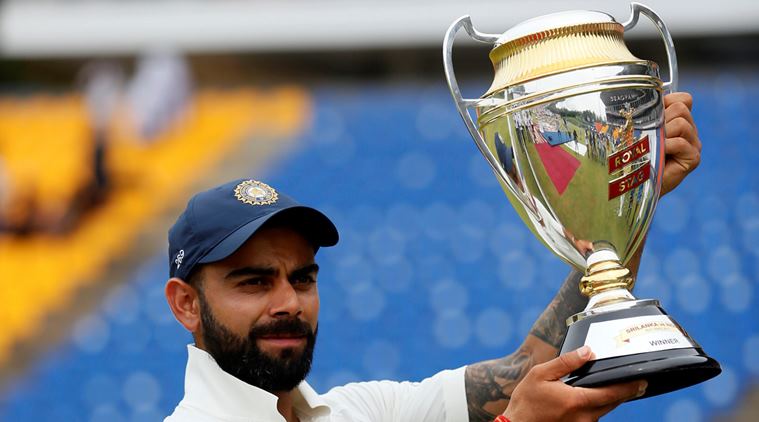 Virat Kohli's record tally indicates that he is highly ambitious as well as has set some big goals to be achieved throughout his career. While he is passionate about he does, to play with ease and perform well at the same time, having high aspirations and setting small targets to perform consistently is what he believes in.
10. Never Mix Personal Life With Profession – Virat Kohli Traits
This particular Virat Kohli trait has universal application and the player, during his initial days as a cricketer, set an example for the same to be followed by others. During a Ranji match, Virat Kohli lost his father and he decided to join his father's cremations after going to Feroz Shah Kotla and saving the Delhi Ranji Team from a follow-on.
While the act itself shocked the opposition and his teammates, nobody will expect the same from you, however, it is crucial to avoid external factors to focus on your performance on the on a sport like Cricket.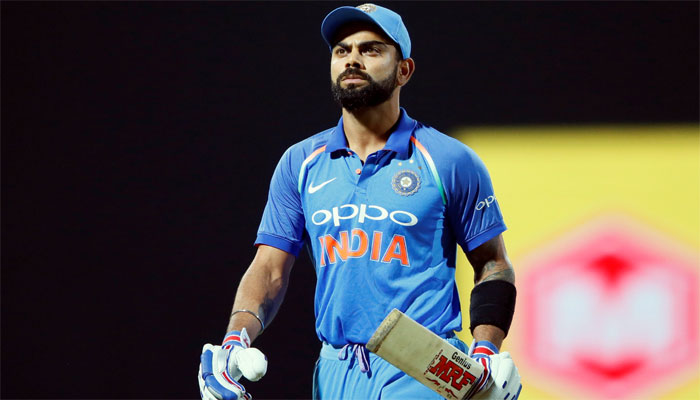 These were the 10 traits of Virat Kohli that every aspiring cricketer should take inspiration from and in India, where cricket is a religion and cricketers are worshipped like Gods, almost every Indian, for once in his life, dreams of being selected as part of the 'Men In Blue'. While some dedicated their lives towards it others just move on in life, however, for those who take it seriously, there 10 Virat Kohli's traits can really help them in living their dreams.