Is there anything else that is to be written about Virat Kohli? Are there more than a handful of milestones which are still out of his reach? Is there a format of cricket in which he has failed to perform? While the answer to all these questions is a straight big 'No', there are some historic records that Virat Kohli might fail to break in his career.
While 2017 has been a fruitful year for many of the Indian players, it's Virat Kohli who has achieved new heights during the home season while scoring the most runs by as a captain in a calendar year, most double tons in Tests as captain (6) and becoming the fastest to reach the 8000 and 9000-run mark in International cricket.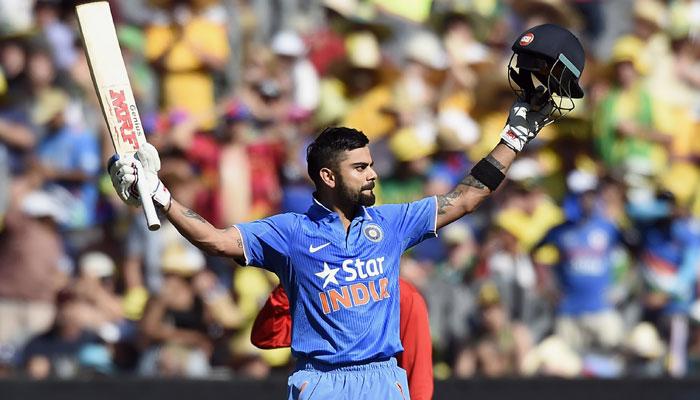 Virat Kohli has reached places where no other batsman has ever been and since becoming the captain of the Indian side, the Delhi-lad has upped his game while flawlessly dealing with the opposition.
Whenever there is a talk about the best active batsmen in the world, Virat Kohli is clubbed with the likes of Steve Smith, Kane Williamson, and Joe Root, all of whom have dominated the International cricket circuit.
When it comes to records, Virat Kohli boasts a number that not many can even think of achieving in their whole career, however, there are still a huge number of milestones that he is yet to achieve both as a player and as a captain. On that note, here we take a look at some records that Virat Kohli might struggle to break, keeping in mind his approach on the field and the average number of matches he plays every year.
Virat Kohli: Historic Records That The Indian Skipper Might Never Achieve
1. 200 Test Matches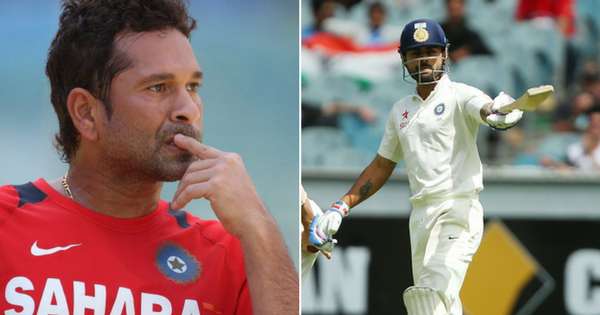 Virat Kohli might have transformed himself from a chubby youngster into a supremely fit and agile athlete with drastic changes to his diet and training routine, however, despite that he might be able to cross the 200 Test Matches record held by Sachin Tendulkar.
Yes, he is one of the fittest athletes in the sport but playing in all three cricketing formats is a taxing task and owing to the fact that not much of Test cricket is being played these days, Virat Kohli stands at 63 Test matches at the age of 29 and going past the 200-mark is next to impossible for the Indian skipper.
2. 15921 Test runs
Comparison between Tendulkar and Virat Kohli have long been standing and every new record that the 29-year-old makes, takes him one step closer to what his pier has achieved in a 20-year-long career. But here we are talking about an unbelievable number that Sachin Tendulkar has achieved in his 200 Tests. In 63 Test matches, Virat Kohli has scored 5268 runs and whatever one might say, the Indian skipper is bound to fall short of this magical number.
Alastair Cook, on the other hand, has the most realistic chance of going past 15921 Test runs-mark in Test cricket but he still needs around 4000 runs, having played 150 Test matches.
3. 264 Runs In An ODI Innings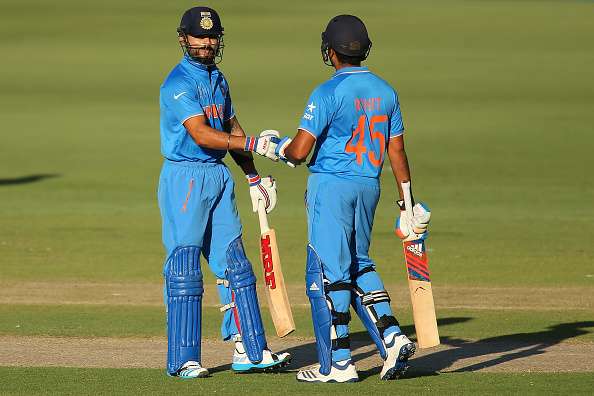 Since he comes in at No.3 and has fewer balls to face than an opener, breaching Rohit Sharma's record of highest individual ODI score of 264 runs is nothing but an impossible-to-achieve feat for Virat Kohli.
Moreover, in order to reach such a huge number in an innings, a batsman needs to go at the ball from the world go, an approach which has given Sharma the record of most number of sixes in a calendar year. Apart from that, Virat Kohli largely depends on running between the wickets in initial stages of his stand before going for boundaries, which has made him the most dependable No. 3 batsmen in the world. However, the same thing is a hurdle in his quest to record the biggest individual stand in the format.
On the other hand, according to new ICC rules, 5 fielders can be placed outside the 30-yard circle which could restrict batsmen in the death overs.
4. 400* Runs  In A Test Innings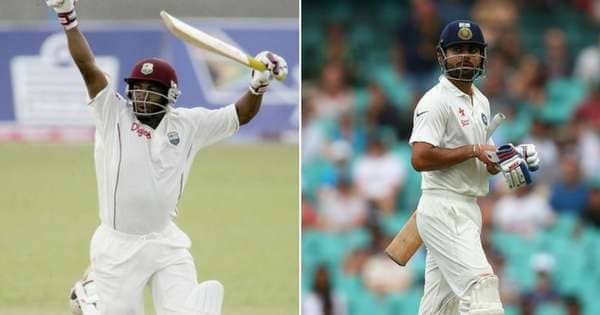 For the unknown, Virat Kohli struggled a lot in Test cricket during his initial days with the Men In Blue but has now evolved as the most prolific hitter in red-ball cricket. The fact that he has scored 6 double tons in the format in two years perfectly sums up his prowess with the bat.
During the India vs Sri Lanka Test match in December 2017 at the Feroz Shah Kotla stadium, he could have comfortably crossed the 300-mark but lost his wicket at 243. Coming to Brian Lara's record of 400* in a single innings, first of all Virat Kohli will never bat for that long if his team is in a dominating positive and his aggressive personality as well as his belief of bowlers playing the major role in a Test match victory, will hold him back to breach Lara's record.
5. 18426 ODI Runs
Having played 202 ODIs as of December 2017, Virat Kohli has scored 9030 runs in the format which is almost half of Sachin Tendulkar's tally of 18426 ODI Runs. However, in this lost of records that Virat Kohli might never break, this is one milestone that seems realistic for Virat Kohli to achieve but for that, he might have to play until he is 38 or close to 40.
That said, the Indian skipper has himself said that the moment he realizes he couldn't act as the complete player on the field, irrespective of this form with the bat, he would prefer to retire. Given the number of matches team India plays in a year, it takes a huge toll on the players' body and there are only a little chances that Virat Kohli will be able to carry on his fitness for that long.
Even for a driven and inspired Virat Kohli, these are the few records which seem far-fetched and despite being at the peak of his career, these records could well fall out of the Indian skipper's reach once he hangs his boots.
Which one of these historical records do you think is in Virat Kohli's reach if he continues his current form? Share your thoughts in the comments section below.