So, in all honesty, there's no one way of looking at what Virat Kohli just achieved, which is actually a full circle in a way of sorts. While there's certainly a way of looking at it plainly that Virat Kohli completed 12 years of international cricket, there are myriad feelings such a long stay has presented.
One could say, Virat Kohli completed 12 years of absolute awesomeness in the game. Another heartfelt emotion could be that Virat Kohli completed 12 years of showing just how remarkable a batsman is he and just how many great achievements has he brought forth to the cricket-loving public.
Over the years, Virat Kohli and his brand of devastating batting have only grown in stature and merit; a fearless albeit classy way of batsmanship that has gone on to afford him fans from all parts of the cricket-loving planet, his pantheons of admirers not only restricted to India, the proud land he hails from.
And it's only when you reflect on the incredible stay of Virat Kohli on the pitch that you realise that just how long has he been associated with the sport that he's taken to new heights. Ever thought about it like that?
Virat joined the Indian cricket team on August 18, 2008. And just what was cricket like in 2008, back then? It's interesting to note that the very batsman who today, avid youngsters like Shreyas Iyer, KL Rahul, Hardik Pandya, and Rishabh Pant look up to, was once a young bright lad who looked up to the likes of Sachin Tendulkar, Rahul Dravid, Yuvraj Singh, someone who played amid all-time legends MS Dhoni, and stars like Zaheer Khan and Virender Sehwag.
And that's precisely the circle of life, isn't it? One day your star just arrives on the scene and then, one fine day, by virtue of years of toil and relentless effort, your star becomes the one the world looks upto from all different corners.
For someone who is still young, at 32, what Virat Kohli has achieved, pretty much takes one an entire lifetime of batting out in the middle to gather. And truth is, not everyone still gets around gathering what Kohli has in a career where he's scored runs all over the world, hitting centuries and when not, then half-centuries making all of it seem a child's play.
Just who can better that? Probably, in the days to come and the eras yet to unfold, we still may get to see someone special who could get around scoring as freely and magnificently as Virat, and some may surpass his awe-inspiring numbers, 7,240 Test runs, 11,867 ODI runs, but there's serious doubt if someone would be able to match Kohli's instinct for domination.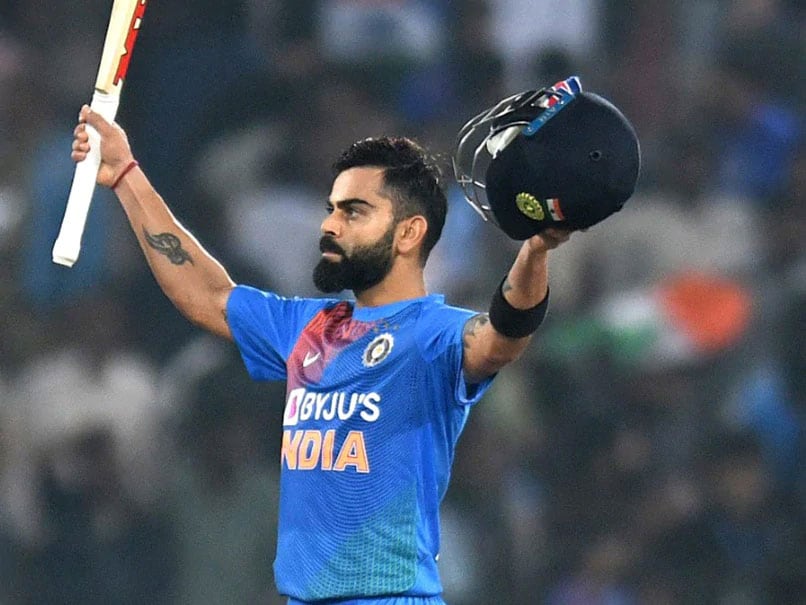 What do you think?
But not a man of a lot many words, someone who believes in resting it all on the flair of his bat, Virat Kohli, simple and kind, took to Twitter and addressed all his fans and lovers who congratulated him for completing 12 years in the game. Virat simply said:
"Time Flies. Forever grateful!"
The kind of scenario where you merely mutter a word or two and what follows thereon in is applause that's hard to beat and recognition hard to second.
Let's also not forget that apart from being a fine and determined all-format captain, Virat, a prodigious run-maker in ODIs and Tests has also managed nearly 2,800 runs in the T20 format. His most recent series where he was found in menacing touch in the game's shortest format was the home series against the West Indies, where he was just out of the reach of the Caribbean bowlers, his 90-odd inning at Wankhede highlighting that touch of genius.
Also Read: Former Indian Cricket Legend Mr. Chetan Chauhan Dies!
For the years to follow, may Virat gather only more towering records and become an even bigger batsman than he is. Here's wishing the aggressive run-maker all the best for the times to come.